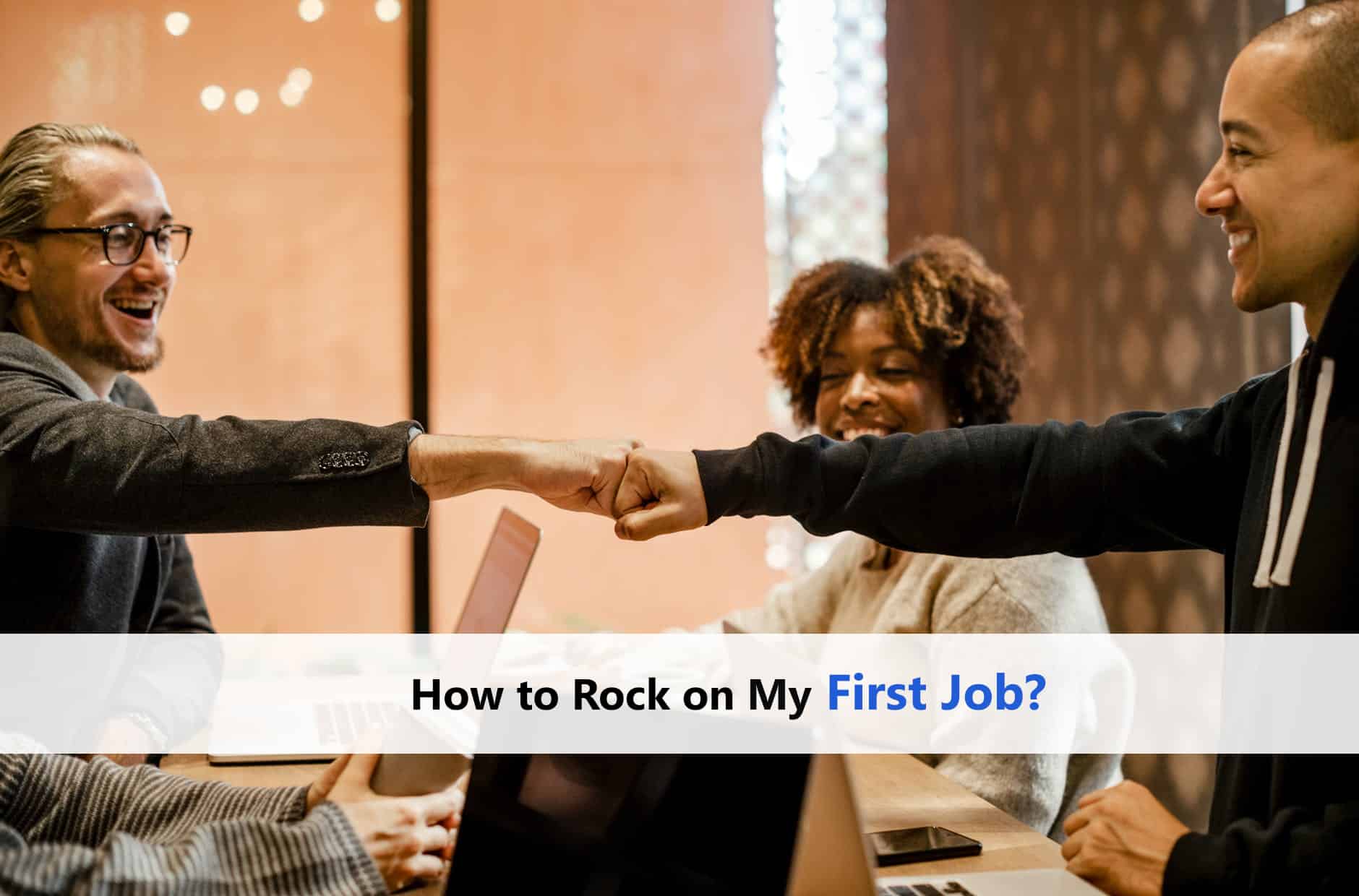 How to Rock on my First Job? Top 5 Expertise Job tips for Newbies
You're the luckiest person in your friend group/college/university with the sealed cover of your first job appointment order. Continue your fortune in the workplace as well, prepare to rock on your first job with these 5 expertise job tips.
Like the first day at School the first Job also most terrifying. Being an Employee in a company is the most exciting thing like transition from College to University. However, the Entry level Job most importantly the first day at work is completely overwhelming. Studies say that most of the recent college graduates failed to continue their career with their first job.
Don't worry GradSiren is with you! With the support of expert fingers, you can win your workplace like your college. Rock your first job with the first impression & continue the same for a long time with these expertise job tips.
Top 5 Expertise Job Tips for Newbies
Prepare for the First Day
All of us know that the First impression is the best impression so try to make it your best impression. Make sure try to wear formals or ask the HR department what to wear.
Come to the job with an open mind, don't shy. Reach out to introduce your self to the team. Besides, the Manager or team lead do that for you, later on, mingle with the team.
Be confident, the way you smile nor shake a hand, & more are there on the first day. Try to do all these with confidence. This gives positive vibes on you.
Prepare your 30 days Job plan
In the first day, you will not figure out the office processing & works, etc. but try to get some insights of your work at least.
Get to know the basic requirements for the work process. Ask the senior people or trainer to get these points, don't be afraid. The more interest of your work gives the more favorable impression.
With all these prepare a 30 days job plan with the piece of good advice from the previous employees.
Build Relationships with Co-workers
Building your professional relationships with co-workers is essential. The best for this is communication. First, observe how they communicate then start.
Learn the professional responsibilities first. Then follow the rules & regulations of that company, this will help you to achieve somewhat better.
Try to ask senior employees work experience with the company. With that, you can get some idea about the workplace & the work process. Even this will help to build a professional network.
Don't Overthink
Lots of office mess-up & politics already streamlined in office. Be polite & don't relay any of that nor any arguments.
This is the place you need to make your judgment on the workplace & colleagues around you. First listen properly then make your own choices on the workplace.
Don't be over think about your first job. Whether this suits me or not or should I go for another better job for my career etc. Just relax this is your starting point of career.
Work Accomplishments Book
You're in the realistic world, the expectations & the reality might be different. Don't put down the zeal in your soul, try to reset your goals according to the time & Job place.
From the very beginning of the career start to write your accomplishments on work. This will help to achieve new milestones in a career.
Keep tracking the goals, new, etc. this will give extraordinary work proof for employers who want to know more about your job skills.
These are the best & top 5 expertise job tips for a recent graduate. Keep remembering the point we have mentioned & implement in your workplace. Don't chase money in your first job but for monthly expenses, you need to earn some more. Try the gig economy to cover your expenses. Hope this article helps you to rock your first job. Let us know your opinions in the below mentioned comment box & do share this for your friends/colleagues.
Was this article helpful?
The information on this site is provided as a courtesy. GradSiren is not a career or legal advisor and does not guarantee job interviews or offers.