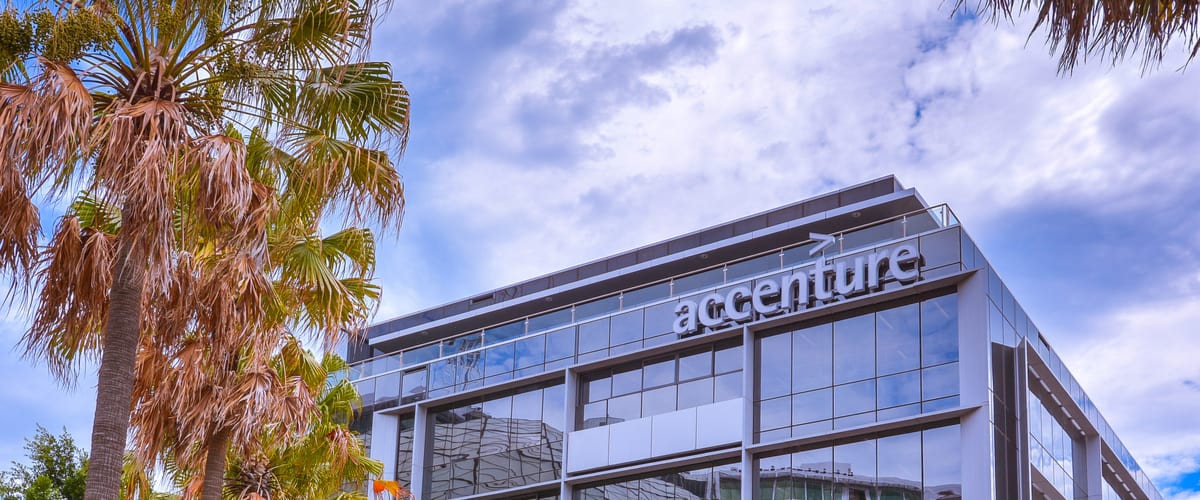 Selection Process for the Accenture Summer Analyst Program
A summer internship program is usually a paid program for students offered by several companies.during summer. For financial companies, these programs are primarily concentrated around four areas: IT Consulting, Strategy Consulting, Digital Consulting, and Management Consulting. Accenture offers such internships throughout the United States. But achieving a paid opportunity with this prestigious company is not easy. Accenture's recruiting department follows a tough selection process to select candidates for their Summer Program.
Where do I apply for Accenture's Summer Analyst Program?
You can apply by following the link (www.careers.accenture.com/jobs). Browse according to your local region and major, then submit your resume.
Note: A candidate is eligible to apply for one position in their respective country. If a person applies to multiple positions in several countries, then the recruitment team will consider the first application only.
Eligibility Criteria: Open to those with a bachelor's degree and who have entered into their first year of graduate school.
Here is a breakdown of the process.
1. Online Assessment Test
The first thing you need to do is submit the online application. Once the recruiting team has received the application, the student could receive a call within a few weeks.
After reviewing the resume, Accenture will send out an online assessment test via email. This link has an active time of three days only.
All the questions are mostly related to the area a person may be suitable to at Accenture and its work process. The testing process may also consider the student's personality traits, hobbies, interests, work nature, etc.
For this online assessment test, Accenture has provided some insights to the applicants at the following link.
2. Telephone Interview
These online assessment tests generally filter candidates on a 25:1 ratio. Interviews are held through a telephone call, or they can be in-person if the interview location matches your present location.
The interview lasts about 45 minutes. The recruitment team will explain your job role, the organization's work process, etc., and then they will ask how you fit that role. The round is mixed with competency-based questions.
Questions are broadly related to communication, being a team player, problem solving skills, etc. Use the STAR technique. Here are some common questions that could be asked.
Tell us about a time you had to adjust your communication approach to suit a particular audience.
Give an example of a time when you had to make a difficult decision.
Describe a situation when you assumed the role of a leader. Were there any challenges, and how did you address them?
Give me an example of a time when you believed you were successful.
Describe a situation in which you were working as part of a team. How did you make a contribution?
Describe a situation when you held responsibility for thecompletion of a task.
What is your chosen university and degree course?
What extra-curricular activities are there to do at your university?
Have you had any problems while working in a team?
What is your biggest achievement other than your academic results?
3. Technical Interview
The technical interview lasts about 1 hour. This is an in-person interview where they ask questions that are related to your subject.
Accenture uses the latest technology to resolve their client's solutions, so be up to date on the latest technology for your interview.
The questions would generally be like this:
Why choose a career at Accenture?
Why make a career choice in consultancy?
Who do you think are our competitors?
Can you name some prominent Accenture's clients?
How does Accenture use technology to help businesses?
What do you expect to do in your role as an Analyst?
What factors do you think are important to consider in order for a manager to work effectively with their team?
Have you read any recent case studies that have inspired you?
4. Case Study (in-person aptitude round)
The crucial part of the interview is the case study. Those who clear the technical phase will enter into this round. The hiring team arranges one team meeting at their assessment center. They will ask six to ten students to participate. One senior manager will assign a case study to your group which is related to your background (marketing, finance, etc.). After some discussion, the team will come up with a collaborative solution for their case. This will take about half a day until a result is achieved.
After this, based on your contribution to the case study, they will ask you to arrange some project plan. You are given 30 minutes to complete this, and then you will present the plan in a one on one meeting.
5. HR interview
The final round is the HR round, which is broken up into 2 parts.
Strategy Assessment Round – Here is where you can explain yourself in a more detailed manner. You will be asked about career focus, motivation, how you apply strategy on business, etc.
Some questions for the HR round could include:
Describe a time when you have worked successfully in a team. What did you do, and how did you support your team members?
Describe a time when people didn't think you'd succeed and you did.
How would you put your plans into practice for both the short and long term?
Case Study – A small case study will be given to you to solve. In addition to this, they will notice your presentation skills, looking to see how well you explain your solutions.
After the process is completed, you will be notified of the results within ten working days or less. Make sure your email is in good working order.
Was this article helpful?
The information on this site is provided as a courtesy. GradSiren is not a career or legal advisor and does not guarantee job interviews or offers.
Get expert career advice and insights delivered straight to your inbox.