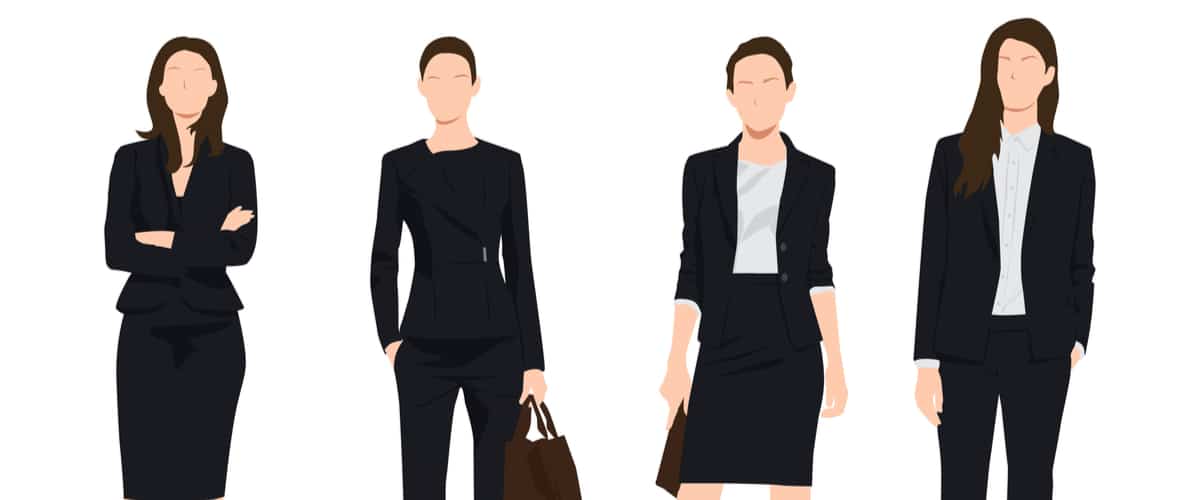 Dress for Success: How to Make a Great First Impression
In a job interview, you can create a great first impression by appearing presentable and professional. In fact, one of the professional recruiters we spoke to, told us that wearing inappropriate clothing is one of the quickest ways to be dismissed during the interview process. You can rest assured that you're dressed for success by sticking to a simple dress code. Even in a company with a casual environment, a business suit is a good bet for the interview. You can always adapt your wardrobe once you get the job!
A general rule is to dress conservatively. Styles are always changing, but a classic business suit will never go out of style. If you don't have a suit and plan to shop for one, choose modern cuts that are up to date but not overly trendy. Remember that what you wore in college is likely not appropriate for the corporate world. Dress for the role you're hoping to get.
You don't necessarily need to buy new clothes – but if you do, make sure you choose quality over quantity. Choose at least two business suits that will help you make a good first impression. Pay attention to shirts, ties, and accessories that can help you vary outfits, but also keep things simple. You can be elegant and stylish without spending too much money! Build your style over time, investing as you go, and as you learn about the culture of the company.
Follow these guidelines for your interview, and you're sure to make a favourable impression!
Tips for both men and women:
Try a two-piece conservative business suit in a grey or dark blue shade
Always choose a long-sleeved shirt or blouse in white or another conservative color
Wear clean shoes in a simple style
Make sure hair is well-groomed and neat
Nails must be short and clean
Don't use much perfume, be discrete with scents
Your pockets should be empty without keys, coins, etc.
Do not use candy, gum or cigarettes before the interview
Your portfolio or briefcase should be light
Keep tattoos or body piercings discrete
Ideas for men:
Neckties should be silk or cotton with a simple pattern
Choose dark shoes and dark socks – we recommend black, and a lace-up style
Get a haircut; short hair is usually preferable for professional roles
Shave that morning; a mustache is not necessarily a deal-breaker, but make sure it is neat and trimmed
No beards
Do not wear rings other than a wedding ring; if you wear earrings take them out for the interview
Ideas for women:
You should wear a jacket and skirt, avoid wearing dresses
Choose conservative shoes with a shorter heel height
Hosiery must be close to skin color
Hold belongings in a briefcase instead of a purse
Use a conservative nail polish color, and dark colors can be off-putting
Choose simple and natural makeup
Avoid excessive jewellery
When in doubt, it's ok to call the company and ask about dress code. Simply call the HR department (not the recruiter or hiring manager) and inform them that you have an upcoming interview and are looking for advice on the appropriate attire.
After choosing the clothing, you'll wear to the interview, remember to choose a pair of shoes carefully. Right or wrong, many people judge others by their shoes and accessories, and your interviewer might do so. Choose a conservative and clean pair, and make sure to polish them before the interview. Lastly, consider what you'll carry your materials in. If you're a woman, you might want to select a briefcase instead of a purse. This can look more professional for holding your documents, like copies of a resume.
Details make a big difference when it comes to a first impression – follow our tips, and you're sure to leave a good one!
Was this article helpful?
The information on this site is provided as a courtesy. GradSiren is not a career or legal advisor and does not guarantee job interviews or offers.