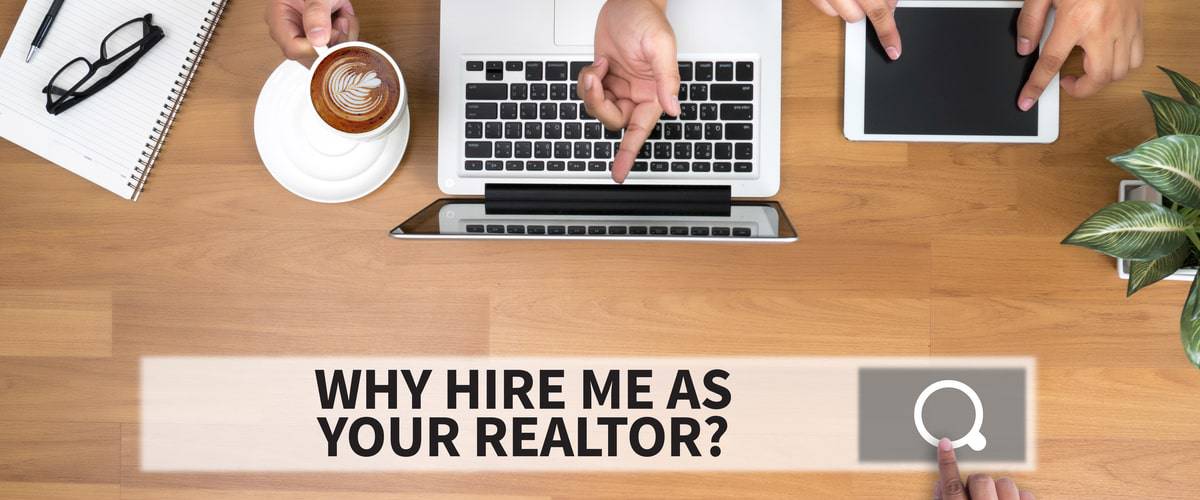 10 Ways to Answer "Why Should You Be Hired For This Internship"
Being a newbie to the interview world can be scary and unknown. The best thing you can do when you are interviewing for an internship is to review and practice as many possible interview questions as you can ahead of time. One popular question hiring managers often ask is, "why should you be hired for this internship?"
Although this question might seem easy to answer, sometimes it can be tricky. Making sure you answer the question professionally and confidently is vital when it comes to your chances of landing an internship or not. Instead of being dumbstruck, we have developed ten possible answers to this question that will impress anyone who is interviewing you.
Talk About Your Experience
Your experience is important when it comes to being selected for an internship job and beating out the competition. Although jobs know they must teach you once you come on board, the more knowledgeable you are and the more experience you come to them with, the better. This is why you should always bring up related experiences during an interview. It might sound something like this:
"I am about to finish my final semester/year of college. In the course of my studies, I have learned a lot of information from some fantastic professors, but the practical application of my knowledge will help me know how much I have learned. Interning with your company I will be able to gauge where I stand, and I know that a better opportunity won't come my way. I look forward to the opportunity to showcase my talent and prove my skills, while in turn learning first-hand how this industry functions. That is why I should be hired for this internship."
Boost Your Skills
When you are going through an internship interview, you are selling yourself. Tell your interviewer all the excellent skills you have and market yourself as to why they should have you join their team.
"Since I am new to the industry, I am still learning. However, I can vouch for the fact that I am a fast learner who is adaptable and. I am always open to learning new things. I have an open mind and in learning new perspectives can change my perspective in something I learned in the past. It is important to can let go of outdated practices and the idea of moving onto a more advanced approach is appealing to me. I have some fresh and new ideas that I would like to discuss with the management here if I make it through and I am sure they will like a few of them. Hiring me will be a mutually beneficial arrangement for this company and myself as we can learn from one another and make each other even better. That is why I should be hired for this internship."
Worship the Company
You want to make sure you like the company you are going to be interning for. Remember, an internship job can last a few months or over a year, so you're going to be at your job often. Researching the company and finding mutual interests will be a great topic starter during your interview and you will impress your interviewer with the knowledge you have.
"Learning the nuances of the business during my tenure here would be a dream come true. I admire the work the CEO has done and some of the processes he has put in place to advance the company. Between being involved in corporate social responsibility and actively involved with a few NGOs that I believe it, this is the company I want my name linked with. As an active volunteer and social worker, we will strike the same cord together. If you hire me for this internship, not only will you get the best out of me, but you will also get the best for your company."
Tell Them How They Will Benefit You
Speaking in a positive manner about the establishment that you are interviewing at will help get you brownie points. Tell your interviewer how the company will benefit you in the long-term if you were to be hired.
"Honestly, joining this esteemed organization will help me learn a lot. I would love to seek the guidance of experienced teams that are already onboard. With the help of an experienced team, I can become a better professional in the future. Your brand is renowned and being a part of this huge enterprise will strength my base, too. At the end of the day, a strong foundation is what will help build my knowledge, and that is what your company is built upon. In turn, I can assure you the utmost dedication from my side and all that I can do at my level for the betterment of this organization."
Tell Them How You Will Benefit Them
During your interview, make sure to tell your interviewer how your skills will benefit the company. If you're knowledgeable about what the internship entails, then tell them that.
"I am a patient learner and can easily grasp new information that comes at me. I learn things quickly and can be productive at the same time. When it comes to generating new ideas and thinking outside the box to solve problems, that is where I flourish and can be a great asset. I have done work before with your company during my time at school, and I know I will be a valuable asset to your team from the industrial visit and previous internships in which I have participated. There is no need to start from scratch since I possess the basic knowledge in this field. Therefore, you should choose me as one of the finalists for this internship."
For a Human Resource Role
Talk about your experience at school and why you are the perfect person to choose from all the others who are interviewing for the same internship.
"I have held the positions of campus ambassador and placement coordinator during my college days. I have a knack for identifying appropriate talent for any given task, and I believe I fulfill the basic requirements for this internship role. Besides my experience, I am also pursuing my part-time PGDBA in human resource management. Therefore, I think I am the ideal candidate for this internship."
If You're Looking into Digital Marketing
Discuss your skills and endeavors and how they relate to the job. Sure, interviewers love to hear about your schooling, but your interest and achievements can benefit you just as much when looking for an internship job.
"I am an avid reader and writer. I can read and analyze content and create digital content. I created my blog from scratch on WordPress, and I always ensure that it stays up and running. Since I am regularly posting to my blog, I have received very positive and encouraging responses from the followers I've gained, especially after I kickstarted a social media promotional campaign to support my website. I have several basic and intermediate certifications online in website creation, digital marketing, and content development. If you would like to check the details, I have listed them all on my resume. My exposure, interest, and experience will help me do justice to this position. Given the opportunity, I am sure I will be able to apply my skills and expertise to help advance this company's digital footprint."
Make Sure to Be Yourself
Show your interviewer who you are and why you are good at what you do. Your skills and the person you are naturally were the driving forces behind you getting your diploma and finishing school, and interviewers need to see that side of you.
"I give 100% in anything I am involved in, be it coursework, project work, or freelance projects. My time management skills and ability to juggle several projects and responsibilities simultaneously will benefit me in completing the tasks assigned to me during this internship. I am honest and straightforward, and whenever I am having difficulties with a task, I do not hesitate to seek help and ask questions. All of these traits make me a great candidate for this internship."
For a Marketing Position
The work you have done in the past will be a strong selling point when it comes to seeking the best internship job for yourself.
"Having me on board as part of the team will make everyone's work easier. My skill set helps me stand out, and instead of just talking about it, I would prefer to show you my work. Let my work speak for me, and it can show you why I am the perfect person for this internship."
Talk About the Competition
Companies always worry about the competition and are looking for fresh ideas. Let your interviewer see that you are the freshness that they need in their business.
"I have always been a creative person and can use that to the company's advantage. Each day competition is growing stronger, and the need for new people with fresh ideas is at an all-time high in leading industries. What the company produces is already out, so it is not the product but the way of approaching people with the product that matters the most when it comes to marketing today. I have a clear understanding of the idea and believe in the best for this company, which is why I should be hired."
These are just a few suggestions when it comes to applying to various internship jobs. Talking about your experience, skills, and new ideas are always the best way to answer an interviewer's question. So, tidy up your resume, grab your best outfit, and slay the interview.
Was this article helpful?
The information on this site is provided as a courtesy. GradSiren is not a career or legal advisor and does not guarantee job interviews or offers.