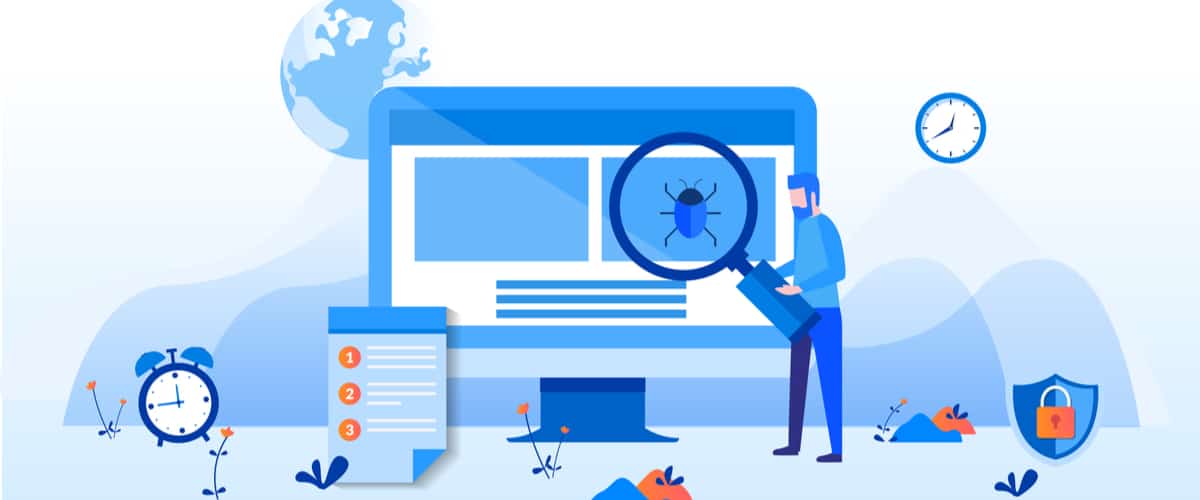 Ten Tips for Software Tester's to Get Entry Level QA Analyst Jobs
Software Quality Assurance Analyst also known as in the form of the software tester. These software testers play a crucial role in a successful business. Right from MNC's to fortune 5000 companies especially IT organizations spend 30% on QA testers from their annual incomes. The job opportunities are also expected to grow 15% for the next ten years. So, it's a wise decision to choose a career in software testing. Looking for an entry-level software testing job? Here is the best software testing job search tips, to get an entry-level software QA Analyst job.
What is Software Testing Job?
Software quality assurance analysts play a prominent role in a software program development & running. Usually, testing people identify & fix bugs (errors) in software application/program. Apart from bugs fixing they do data audits as well as documentation review processing to detect the errors. These people assure software regulatory requirements & fulfill business needs. The profession is challenging as well as rewarding.
Entry Level Software Testing Job Tips
In every firm getting an entry-level job is not much easy. The same thing happened in software testing even. Landing into entry-level software testing job is not that as simple as you think. Recent college outcomes should face some competition form experienced candidates. In USA software testing processing companies need experienced candidates for their company. It doesn't mean that freshers don't have sufficient opportunities. You can find various entry-level software testing jobs by following the link. Continue your read how to get QA analyst job astutely & in which points do you focus on grabbing the job.
Platform Selection
Professional Experience
Resume Customization
Job Selection
Company Listing
Avoid Job competition
Building Relationships
Recommendation
Interview
Company Research
These are the ten tips for entry-level quality assurance tester job search. By following these tips, you will not only get an interview. But also land into the entry-level software testing job.
Platform Selection
For any job firm platform setup is the most important thing. To become a professional tester first, you should start from an entry-level software testing job. The job role should be QA tester. Generally, testing will be two types –
Based on these two testing software testing companies working on different verticals like
By getting knowledge on these three platforms, one can get an entry-level software testing job easily with good salaries. For these jobs, you should develop some personal skills like critical thinking, analytical thinking, efficiency, deadlines meeting, cooperation skills, etc.
Professional Experience
Getting hands-on experience is the essential thing to get entry-level software testing jobs. With huge competition in job-world, you can gain professional experience through Internships/externships only. During Internships, finding a good mentor is very crucial. This will help you a lot to choose a job platform & getting an entry-level job. Find the latest software testing internships here & apply with one click with the customized internship resume.
Resume Customization
The well-crafted professional resume is the key for job door. Resume customization is necessary for every individual job. Prepare the resume based on the job description, key skills, tools, etc. If you have any freelancer, internships, volunteer experience, then include it also. Know how to prepare recruiter viewed resume by reading the article which resume get viewed by recruiters.
Once the resume has customized then proofread & recheck all the categories twice-thrice. Then send properly with a neatly arranged cover letter.
Want to prepare a resume for on-campus jobs follow this link.
Job Selection
After completion of Internships, it's time to enter into the job hunting. How efficiently you're picking is essential to get a job at the early stages. Usually, startup companies or small companies will offer huge entry-level software testing chances. Even job requirements also less when compared to corporate firms. Some companies hire candidates who don't have professional experience, even they trained people according to their needs.
Getting a job in small companies is easy, so consider these types of jobs to start your career. Here are the recommended entry-level software testing jobs for freshers.
Company Listing
Listing companies is very important. Why because not all the firms provide the same job opportunities in your platform. For example, if you have experience in manual testing on the game application platform. Choose the companies those who're offering similar job descriptions.
So, try to customize your company options, with this your job options would be more precise. Landing options also broad, for customized job options follow the link. Sign-up & get job updates for free with lifetime validity.
Avoid Job competition
Pre-planning & early job searching are the options to get the job early. But while coming to the competition, it's different. As we mentioned earlier, choose the jobs which are opened for entry levels or with minimum/no experience required. To avoid competition, this is the best way by customization you can compete with freshers only. But without job customization, you are in the expertise race.
The second one to concentrate on is wages. The salaries are good for software quality assurance analysts in a senior role. But while coming to the entry-level software testing jobs the salaries are satisfied but not reached the expectations. So, without salaries expectations, you can achieve this step easily.
Building Relationships
Be professional while building relations & job networks. These are very helpful to get entry-level jobs. For a better job network building, internships are the best options. There you can get chances to find seniors, industry leads, experts, even more. With your mentor, you should have the ability to grow your network. Even linked.in also the better option to build your professional network. Read how to build a professional network for jobs.
Recommendation
Recommendations one of old processing's, but it works out. We generally found hiring managers will come to their colleagues ask potential candidates for certain positions. Seems, there would be a chance to recommend their relatives, friends, etc. Even your mentor suggests your name to them for a good candidate. Not all jobs published in search portals, there is a chance to get a job through these recommendations.
Interview
An interview is a final process of stepping into the job. Before going to face the interview research on a company, their tools, work processes, employee's reviews, etc. ask any of your friend or senior, a family member if they know the company processing. Also, prepare the interview for technical round & HR round. Every company follows a different selection process; for example, read the Amazon selection process.
Company Research
There is a two-way processing first one recruiter will hire you & second thing you're interviewing the company as much as they do. Even though it is an entry-level position knowing company standards, growth factors & others are important to work. Be with open-minded regarding salaries, employee benefits, work atmosphere, HR regulations, etc.
Don't merely say Yes! For the first offer. Of course, even though it's entry-level offer make sure to consider all other employment factors.
There are the tips for QA Analyst Job Search. Hope this article covered how to get an entry-level software testing job. Search similar entry-level jobs in the USA. Is there anything to add in this entry-level software testing job tips? Let us know.
Was this article helpful?
The information on this site is provided as a courtesy. GradSiren is not a career or legal advisor and does not guarantee job interviews or offers.