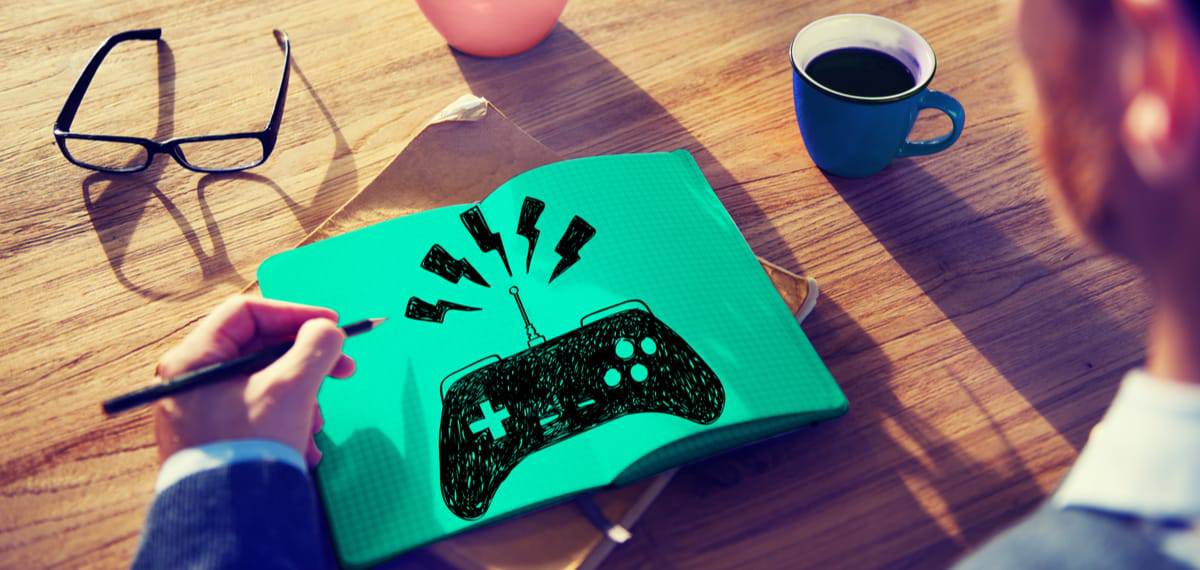 Get a Job as a Video Game Designer -Top 5 Steps
Video game programming is a fast-developing career field, and game developers are some of the most sought-after professionals in the industry. Naturally, high demand means high expectations, and it's one of the most competitive technical areas which means anyone who wants to get in must be prepared.
To become a successful video game designer, you'll need to be on top of the latest video game knowledge and insights. But before choosing a game development career, be sure it's your passion in life because, in this industry, passion for gaming is essential.
Gaming is a niche segment in the job market, and finding suitable talent can be challenging for many companies. It's not an exaggeration to say that hiring managers are always searching for creative people with high-tech skills.
One challenge for companies and job candidates alike is that job training is rarely exhaustive—creativity and imagination can't be taught directly—so a pre-trained professionals with a range of in-depth technical skills is a valuable resource. So, if you have the background knowledge, teach skills, creativity, and tolerance for ambiguous job descriptions plus good communication skills, you have a chance for success in snagging your dream gaming job.
Video Game Designers: Who They Are, What They Do, and How Much They Earn
A video game designer's main job is to design gaming software along with their peers and project managers. The job is all about good teamwork and a true love of playing games and the gaming industry.
Since one person can't manage every aspect of game development, teams of professionals with highly developed skills like graphic designers, coders, testers, and voice actors all play important roles.
The game developers create the game's computer code from the real-time gamer's point of view. Naturally, this requires a high level of innovation and accuracy at the same time. And since the field is so competitive, honing your skills beforehand is absolutely necessary before you even apply for a position.
However, the effort can be rewarding, not only in terms of a job at a game company you love but also financially. A video game designer's salary is excellent compared to other technical areas. For example, an entry-level video game designer might earn around $43,170 annually, and the top-level game developer's average annual wages are $139,155 depending on experience, skills, and expertise.
So how do you become a video game designer? Let's take a look.
1. Find Your Niche
Many entry-level job seekers start their careers not knowing exactly where they want to go. Ideally, a good career plan starts in high-school, which provides ample time to hone your path well in advance.
But what if you're in college and only recently decided you want to work in gaming? If you have the right degree, you shouldn't have too much trouble. Participate in scholastic game events, gaming marathons, and other gaming events. This can help you identify key technical skills to focus on combined with your college degree. Plus, practical experience always looks good.
If your university offers gaming classes or a degree in game design, see if you can take advantage of the program even if it means another year of study. Check with your university's career guidance office for specifics.
2. Complete a Relevant Bachelor's Degree Course
Even if you didn't choose to game as your focus, with the right amount of experience, other technical degrees are acceptable in many companies. Check requirements in-game designing job descriptions since you might be in good shape with relevant programming courses.
The U.S. Bureau of Labor Statistics (BLS) states that a four-year bachelor's degree is essential. Usually, computer science is the preferred academic major for game developers. Other degrees, however, such as a B.F.A. in design and technology or a B.S. in software engineering with a concentration in game design are equally desirable.
In some cases, potential candidates may have to complete a separate training program for certification as a computer game designer.
Regardless of your degree, every part of game designing demands an ability to fine-tune various elements of the product while in development. Learning a variety of computer languages will increase your chance of job opportunities. For instance, C, C++, Objective C, ActionScript, Java, Swift, and Python are a few good-to-have skills plus 3D Studio (now Autodesk 3ds Max).
3. Choosing a Gaming Internships
There's no doubt that a gaming internship is a fabulous way to enter the gaming industry. Typically, these internship opportunities are available for final year students or recent graduates who have completed their coursework.
Internships allow you to get real-world industry experience which looks great on your resume and, if you've done well, they can short-list you for your dream job. Read more about the benefits of a gaming internship.
Consult your university's career office for video game developer internship opportunities, and get a head start right here.
4. Create Your Own Work Experience
A strong portfolio is the best method to get noticed by gaming studios. Since you probably don't have any published games, a portfolio with demos is the next best thing.
The key here, however, is to create demos that are faultless. Even if you only have one demo, don't try to impress hiring managers with something too puzzling and complex. Rather, prepare a demo that features specific areas of game skills that you're good at.
In addition, your ideal portfolio should have the source code for every game that you tried to develop, regardless of the outcome, since this adds authentic credibility to your development. The notes should also offer credit to any associates who may have assisted with components of the game's design, development, or presentation. Submit your portfolio with your resume and cover letter (or according to company application directions) on a separate document that briefly describes your gaming interest and expertise.
5. Finding Entry Level Gaming Jobs
Getting hired for an entry-level job in the video game industry is tough, especially since top-level gaming studios have high skill benchmarks. These organizations, however, offer high wages, good job security, and a plethora of growth opportunities once you're in.
To beat the competition, focus on current technologies and make sure your passion is exceeded only by your skills and your conviction. The jobs are out there, especially if you're flexible and don't mind starting at the bottom of relocating.
Ready to start searching for your dream job as a video game designer? Explore the best entry-level video game designer jobs right here on GradSiren. And don't forget to register for free updates. Even if you're not ready to apply, you'll benefit from the knowledge gained by exploring various companies and opportunities.
Was this article helpful?
The information on this site is provided as a courtesy. GradSiren is not a career or legal advisor and does not guarantee job interviews or offers.