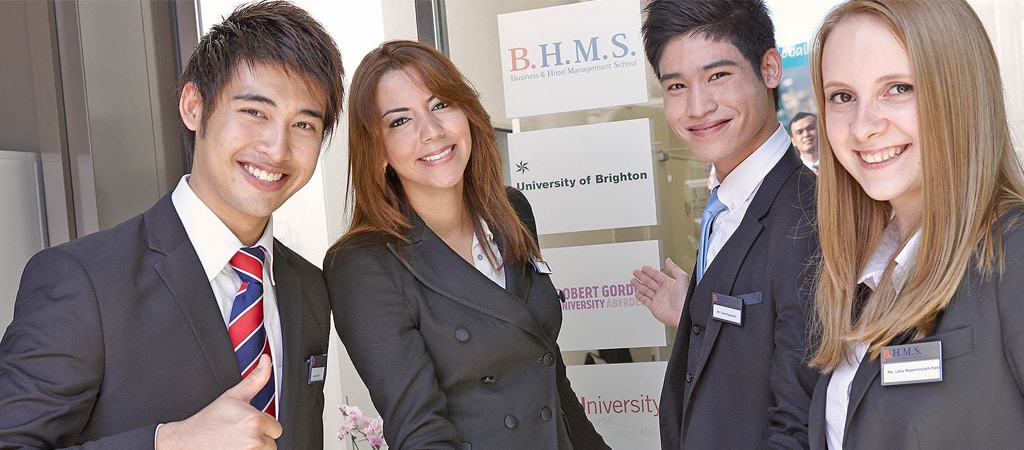 Why should you choose Hospitality Management as a Career?
Based on the famous words "Atithi Devo Bhava" these hospitality jobs are coming. Of, course these days hospitality management jobs are trending. Right from corporate firms to big shot celebrities every firm has different services to offer. To accommodate these services every year more than 1M people are getting jobs. Especially, entry level hospitality jobs have huge demand, for freshers, they are offering $28,268.8/A. I think this fascinating five-digit figure is good enough to consider a career in hospitality management. But there are some other reasons also to consider hospitality jobs for a bright future.
Before going to move forward know a bit more about hospitality management & its jobs. What kind of careers are offered in hospitality Management jobs?
What is Hospitality Management
Hospitality Management means managing guests those who are visiting their hotel/resort. Simply we can define receiving guests & keep an eye on their arrangements. It's all about people pleasing kind of art.
Hospitality Jobs career prospective & annual salaries
These jobs have huge demand, many hotels, restaurants, resorts hiring these kinds of people to deliver an everlasting staying experience to their guests/visitors. In the Hospitality industry the customer-pleasing is very important, not only in the hospitality industry for every business it's important to please their customers.  While coming to hotels/resorts it's vitally important.
According to statistics, these hospitality jobs are projected to grow 11% for the following years. The salaries are vary based on position & role. Right from administration desk to food server multiple jobs are offered by the hospitality industry. The average salaries are noted for these jobs are $28,268.8 to $84,840.3/A. Find the hospitality management jobs in USA by following the link.
Five Best Reasons for Hospitality Career
Apart from annual wages & career opportunities other reasons also here to consider a career in the hospitality industry. Have a look for a better understanding before choosing a career.
1. Travelling Chances
The Hospitality industry is really global, with the hotel management degree, you can work anywhere in the world. You can get also chances to travel nationally as well as international even.
For more instance, if you get any job in chain hotels like Westin, you can get the opportunity to travel to other countries or in-country to visit other branches.
2. Responsibility
The most responsible job in the corporate firm. Pleasing a person is not that much easy right from front desk to housekeeping all works should county.
Apart from hotel management, guest management hotel managers also responsible for staff (hiring, firing), budget managing, other responsibilities include kitchen, outdoor, lawn, pool, etc.
3. Miscellany
The differentiation is the main considerable factor to get into this job. The one who wants to work in multiple domains will work in this field.
Every day they get into a job with multiple personalities like different guests. Means daily they work with new people do different daily tasks in terms of giving a good experience to guests.
4. Job Satisfaction
Job satisfaction, the first & main thing to consider in this hospitality industry. Even stats proved that most of the people living with satisfaction by doing this job.
The only aim in this job is pleasing your guests. After completing your job, you can get reviews, ratings for your service from guests. With this, you can get a more satisfying job in this world.
5. Creative Challenges
In order to survive in this creative world always come up with new ideas. Generate new ways to please people. In this art of entertaining the people, you need to manage multiple methods.
Each guest's mindset & requirements are different. To succeed int heir prospective you need to come up with daily updates & regulations in order to fulfill them.
These are the best five reasons to consider a career in hospitality management. Not only with Hospitality management you can get the best career with management jobs. You can find the best & high paying entry level management jobs at GradSiren. Click the link & browse the thousands of job opportunities, then apply for your desired job.
Was this article helpful?
The information on this site is provided as a courtesy. GradSiren is not a career or legal advisor and does not guarantee job interviews or offers.