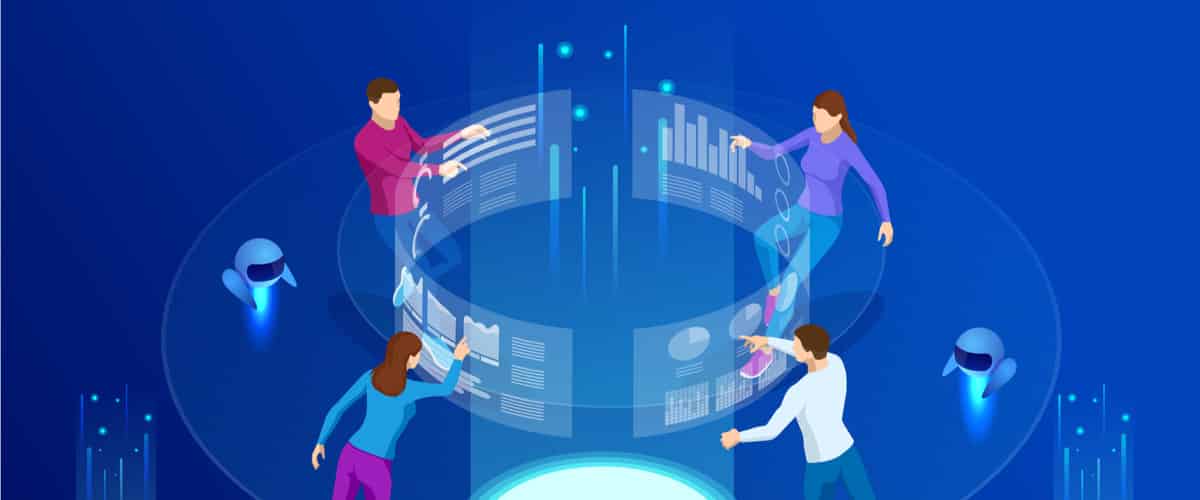 Best Possible Data Science Careers for Tech Grads
Data scientist jobs are the hottest careers of the century, and you can find plenty of entry-level data science jobs for graduates starting their careers. In this article, we present the best data science jobs to jumpstart your career in the 21st century. But before getting into specifics, let me give you some background on data science.
What is Data Science?
Data science is a complicated and confusing term since it can mean different things in various companies. Usually, though, it's all about using complex data to help an organization improve, reach its goals, and succeed. Data scientists use a combination of tools such as data inference, artificial intelligence, statistical analysis, algorithm development, and technology.
What makes data science so popular and in demand?
Maintaining and organizing data requires specific skills, and everyone, from high-end businesses to non-profit organizations, must maintain and process data to achieve goals whether financial, operational, or strategic. To improve workplace efficiency, data scientists sort and interpret data for multiple purposes.
What does a data scientist actually produce? Well, it can be anything from sales predictions and optimizing risk management to market segmentation, fraud detection, and credit score rankings. It's a fascinating field and essential to all companies, and that's why data scientists are in demand.
Top 5 Data Science Jobs for Graduates
Plenty of data science jobs are available right now. Here are the top five jobs for those who want to start their career in data science. Acquiring an entry-level job in data science isn't always easy since there's plenty of competition, but these tips will help.
1. Business Intelligence Analyst
Business intelligence analyst is a great job for a grad who wants to start a career in data science. The BI analyst is responsible for analyzing data used by an organization or any business. These analysts use data in decision-making across all departments.
Experts say that BI analyst jobs require specific knowledge in SQL and Cognos along with a technology degree.
According to statistics, an entry-level BI analyst salary is, on average, around $65,579 per year. And career options for BI analysts are projected to grow 10% in the next few years. You can find entry-level BI analyst jobs here.
2. Data Mining Engineer
A data mining engineer creates numerical as well as analytical modules and statistics to evaluate bulk data. Data mining engineers work on this data to make it understandable and improve usability as well as efficiency. This type of engineer is also responsible for simplifying and implementing the structure required for analysis and explaining current theories and analytical results to managers and employees in a clear, brief manner.
According to statistics, the median annual wages for entry-level data mining engineers is around $61,091 and grows up to $123,949. Additionally, jobs for data engineers are projected to grow 12% in the following 10 years. You can find data engineer jobs here.
3. Data Architect
Data architects are responsible for data structure organized and maintained in a relational database. They closely work with users, designers, and developers to create designs for that data, and they're responsible for accuracy and approachability of data management systems. Data architects require highly technical skills to integrate, assimilate, maintain, and protect data sources.
According to recruitment agencies, a bachelor degree in a technical field such as computer science is required. The annual wages for data architects start at $76,817 and can increase over the career span to $165,282. Employment opportunities for data architects are expected to grow 10% for the next 10 years. Browse the latest data architect jobs in your city here.
4. Data Scientist
A data scientist is trained to gather, organize, and analyze data to find answers to problems and create solutions in many areas of business. By analyzing data of all firms in a particular industry, for example, they can uncover trends and discover potential approaches to succeed over their competition. They can then prepare new patterns with the data to measure business impacts and how to better implement new practices.
According to a survey, data scientists earned an average annual income of $62,421 – $137,200. Excellent analytical and creative skills are required for a data scientist to design the new modules for data mining, and almost all industries employ data scientists. Career opportunities are expected to rise 15% in the following 10 years. The technical world is yours! Browse new data scientist jobs here.
5. Database Developer
As a database developer, you'll create and maintain databases by following specific code standards. You would also work on previously developed databases to discover complete solutions to simplify and modernize the data. You might also eliminate inefficient code and work with developers closely to receive feedback and then develop the best possible solutions.
For a database developer, a training certificate in SQL is required along with a computer science or related degree and experience. According to studies, database developers earn $47,771 – $113,137 per year. Many Fortune 500 companies require database developers, and career opportunities are expected to grow 8% over the next 10 years. You can find database developer jobs right here.
We hope this article is helpful as you explore a career in data science. If you have strong skills in analysis, machine learning, statistics, Hadoop, and so on, the world is yours. Want to become a part of this data world? Plenty of data science jobs are waiting for you now and in the future at GradSiren. Check out all the possible job opportunities with one simple registration. And why wait? Learn more about entry-level jobs and start your job search now.
Was this article helpful?
The information on this site is provided as a courtesy. GradSiren is not a career or legal advisor and does not guarantee job interviews or offers.