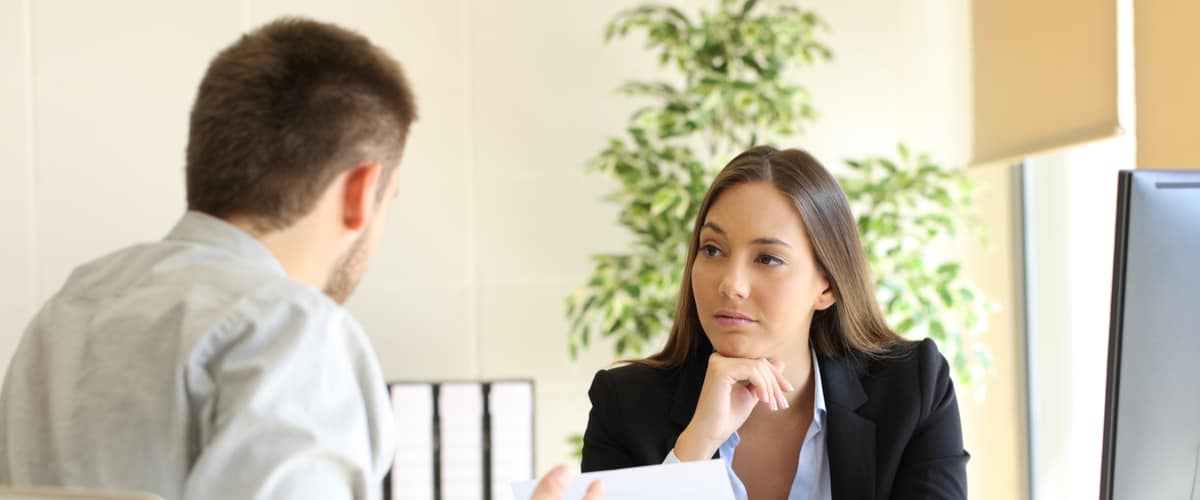 Tips to Improve Interview Skills
Recently, some graduates asking career advice experts about why I didn't crack my HR round? Even I performed well still didn't get hired by an employer? I have a good GPA, but recruiters didn't satisfy with my skills…have you faced this type of issues in your first Interview? Then this article will give you a clear view to crack an HR round. Which Job-Specific Skills do an Employer seeking in a potential Employee? Besides, we also tell you how to develop Interview skills before facing the interview follow this & win. Top Tips to improve interview skills by senior recruiters.
Mostly freshers face the HR's round Issues during their entry level job interviews. Even they performed well in the previous rounds they couldn't secure their place. Why because the HR round is that much specific, they analyze candidate skills in that round. What they evaluate the candidate skills suits for their company or not. Then only they hire an employee to the very basic level position.
Best Tips to Improve Interview skills
In HR round generally ask some questions related to personality development, passion, communication skills, soft skills, etc. Recruiting managers lookout some job specific interview skills in employee usually known as employment skills. Whatever the Job Industry Hiring team generally check these job specific skills on employees.
Communication Skills
Soft skills or communication skills is the first thing that is observed by the recruiting people in HR round. Most of the technical people lost their dream jobs due to the lack of communication skills. To develop these skills workout in these areas
Give oral presentations like seminars & paper/poster presentations for oral communications
Doing Part-time Job in Customer Care service
Also, work as a host in radio/TV
To develop a written skill, prepare work assignments & case studies
Engage with Social media like blogging
Problem Solving
Recruiters examine the problem-solving skills like traditional thinking, logical thinking, etc. on a candidate with different tricky questions. These skills mostly required for all industries but essential for Marketing People. Even one can't figure out a solution in a conventional way they do analyze candidate's logical thinking. One can improve their problem-solving skills by doing the following things.
Dealing with problems in the workplace during internships
R&D on school assignments
Doing a course on this kind of skills
Talking with other people, not arguments
Try to solve problems without using the internet
Self-Management
Self-Management, the important thing for all of us. Not only for Job purpose! We need to manage ourselves to work properly. In self-management HR's observe the thing how effectively a person can manage his/her without any observation. One can also stay ahead with other rivals by managing their works with meeting deadlines. Also, seen that does he/she manage works by giving tasks to the team members as well. The doing the following works you can develop this self-management
Doing Internships/externships/coop's
Taking liberty at the workplace by taking new responsibilities
Developing time schedules for any work
Team Work
HR's examine your mingle strategies in the workplace. One can do/complete their daily works with the coordination of other team members. So, recruiters check this teamwork qualities & how good you're while working with other people. To develop this kind of teamwork skills, you can follow these tips
Join at sports teams
Organizing the community events
Doing team project works
With Internships also you can learn this team works
Learning
The essential skill that recruiters can look-out in freshers is learning skills. How good they are interested in learning new things/works in that daily life. With substantial learning intents, one can improve their knowledge, & adapt the new things in the workplace then change the things that happened. Recruiters appreciate the learning intents to improvise earning skills follow the ways
Apply for short-term courses regularly
Make reading as a hobby
R&D on learners as well as learning types
Try to investigate new things based on your interest even though not related to a subject
This article theme is to develop an employability skill on students especially freshers. We are also providing the online tools along with best tips to improve interview skills suggested by the top recruiters. By utilizing them, you can educate yourselves to the interview process & be a job ready person. Be a perfect interview ready person with how to dress? which body language do follow for an Interview? articles. Browse more Job opportunities in entry levels at GradSiren then get job updates with a simple subscription.
Was this article helpful?
The information on this site is provided as a courtesy. GradSiren is not a career or legal advisor and does not guarantee job interviews or offers.