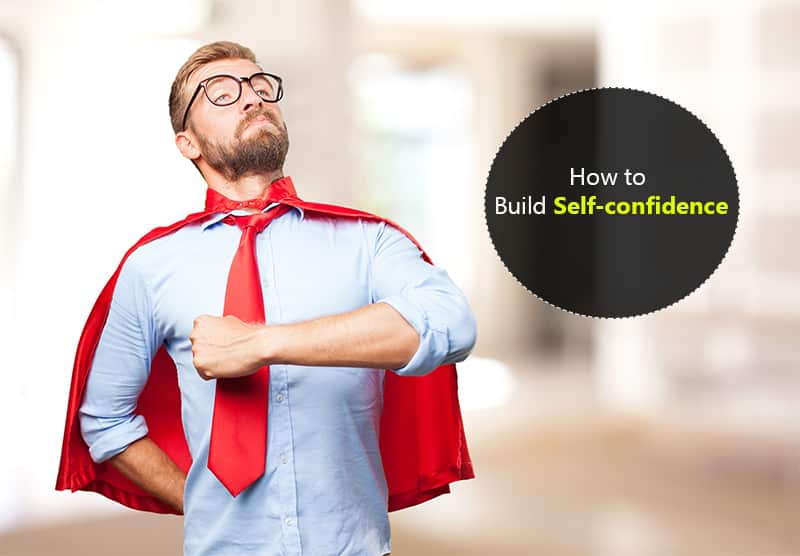 Tips to Enhance Self-Confidence for Placement Interviews
Campus Placements! Your dreamed company comes to your college & offering jobs. Facing an interview is not much easy even for the toppers or even others. It's always a mystery how they hired, whom they hire, etc. But today we are going to reveal the mystery room's magic key. Yes, that magic key opens your job door in your first interview. The first thing observed in an interview is performance. Even though you performed well but without or less self-confidence it won't work out. Hope you get magic your key called self-confidence, which is the main trait for a student who wants to get a job. How to build self-confidence for campus placement Interview is this article. With five simple tips, you can develop self-confidence, that will crack any job interview.
What is Self Confidence? Why it's necessary for a Job Interview?
Self-Confidence is the person capacity that will judge his own social and individual stand-up concerning his present condition and have the ability to suppose self-actualization out of it.
While coming to the job interview, showing confidence is very important. Recruiters analyze the person self-confidence during the interview time then judge their potentiality during the work. So, performing the interview with confidence & exposing your self-confidence is the add-on point on your job interview. Recent Grads particularly, college students who're attending the campus placement interviews answering questions with self-confidence is a key step to get the job.
How to Build Self-Confidence for Interviews?
So, you know how important to perform an interview with confidence. But the main thing is how to build self-confidence? Especially for a job interview. Continue your read to get the answer for how to build self-confidence.
5 Tips to Develop Self-Confidence for Campus Placement Interviews
There are many ways to build self-confidence, but when coming to the job interview prospect it's different. Here are the five best tips to build self-confidence. Follow these and develop your skills to grab the dreamed job.
1. Pre-Interview Research
Research interview process/company selection process (Amazon for example). Know the maximum details about interview process like asking seniors, professors, even career board people, etc.
Get a clear picture about company visiting. Know it's previous records like how many students got a job in that company? how do they treat during an interview? etc.
If the company didn't visit your college/university from previous years even though don't let them go. Ask your friends or some other people who are already faced this placement interviews on their campus.
With this research, you can get hands-on experience about the selection process. Now you know how to prepare, what to prepare, etc.
2. High Prep
Preparation is the essential point for a job interview. But don't merely go with homework, which doesn't build your self-confidence.
Cover all most of all the information about the company for personal/HR interview. Do some search on their services or products. Now a day's self-assessment tests are wired, so follow those also.
For written tests, technical rounds complete all your academic syllabus, come up with your questions for interview preparation. For interview preparation, your pre-interview research also helps you a lot.
3. Recollect Strengths
Concentrate on your strengths, recollect all your positive points this will help you to win a job interview. Not only for the job, knowing your strengths is the most prominent trait for success
With your strengths & positive attitude you can convenience the employer, your presence will help to achieve new heights.
4. Plan Initiation
Planning is very important for any work, do remember the quote first impression is the best impression. Plan interview initiation from your side.
Tell me about yourself; mostly, this will be the opening point for any interview. Prepare for this question very well. The answer would be different for technical round & HR round so prepare these two discretely.
List out the points what to cover in a technical round about yourself question & HR round. Also, plan how to adjust your pitch according to the interviewer pitch.
5. Think about the two-way process
The first point to lost confidence is – what if I fail in the interview? Erase this thought from your mind. Always focus on strengths, subjects, tech questions, etc.
Remember, the recruiters come to our place means they want to hire students as their employees. So, they do hire you for sure if you show our glimpse.
Last but not least – It's important that you should scoop in the interview to impress employers. But do consider that employers wanting you is not enough. Your opinion is significant in this hiring process.
This is how to build Self-confidence for campus placement interviews. We hope these five tips will help you to develop self-confidence for job interviews. Don't be panic if you're sick in the day of the interview. Read this & know how to overcome. All these are tips to get the chances. Finally, you got the job with your performance only. All the best
Was this article helpful?
The information on this site is provided as a courtesy. GradSiren is not a career or legal advisor and does not guarantee job interviews or offers.