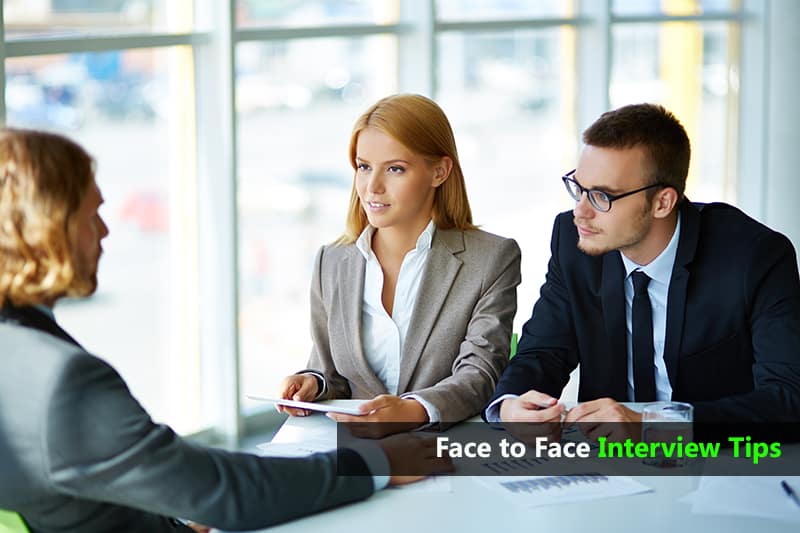 Best Tips for Face to Face Job Interview
How good to hear that words! you're selected for face to face round. So, sugary. But you're going to prepare for another battle. However, it's time to scoop yourself to one in-person. Maybe It should be your first face-to-face round, even though don't be panic. You can ace the interview, Yes! For sure. Here are some industry best interview tips for your face to face round. These tips will work out even if you don't have enough time from one round to another round. Follow these & grab your first or dreamed job.
Best Interview Tips for Face to Face Round
Maybe you cleared written test, technical round & more then come to face to face interview. Or, else you reach for the face to face job interview directly. Whatever it is you are selected for the in-person interview. So, you have to ace this round. It's tough for somewhat but crack this with these interview tips
1. Dressing
The first impression is always the best impression (make it possible). We are not saying buy new clothes for face to face interview, but whatever you're wearing wear neatly, cleanly, & moreover be simple. For a detailed interview dressing manner read (Dress for success)
2. Don't try to Impress
For the first face to face Interview, so many people think that we should ask our interviewers so that we can get a job easily. However, this is the wrong estimation, so, don't follow for this
Recruiters say that people get a job whom they like and who's like them. So be unique with your behavior & expressive with your answers.
Try to follow the interviewer's pitch by analyzing them for example if he/she hit questions with the slow base then try to answer in that way slow & clear manner.
3. Be Casual
Being casual means not saying to continue your usual behavior. Don't forget you're in face to face interview every sign counts like your sitting position, a way of behavior, taking, etc.
Relaxed mindset is an added advantage with nervousness we don't answer for the questions accurately. So, be cool & respond properly.
Try to reach the interview venue in-time only. Not too early or late, too early will bring panicky & late will carry tense. Maintaining time also countable in a job interview.
4. Show your Confidence
Showing your confidence is the most considerable thing. You can expose yourself in different ways like making eye contact, wishing them, with your smile, tense free face, steady handshake, etc.
Walk straightly while entering into the room. Throughout the interview answer all the question with smiling face. Don't feel tense even if you don't know the answer.
Sit up straight always show your positive attitude with your poster. Show your interest & zeal of the company & the job role. This will give much positivity on about from interviewer.
5. Do Research
Before going to face for the interview be sure & interview ready with your answers for commonly asked questions. This will help you a lot; every interviewer starts the conversation with their stock questions.
Prepare your questions for the interview with the help of job description, technologies, key skills, etc. with this you can also get some confidence for interview facing.
Last but not least do proper research on the company's history. Their work process, services, products, new establishments, etc. all the information available on search engines. So, make sure to cover all these with a good R&D.
This is how you build confidence to attend the face to face interview. These are the best interview tips to win face to face round. But succeeding at a job interview is ultimately depends upon your performance. Follow these interview tips & crack your job interview. Don't forget to share your opinions about this article in the below-mentioned comment box.
Was this article helpful?
The information on this site is provided as a courtesy. GradSiren is not a career or legal advisor and does not guarantee job interviews or offers.