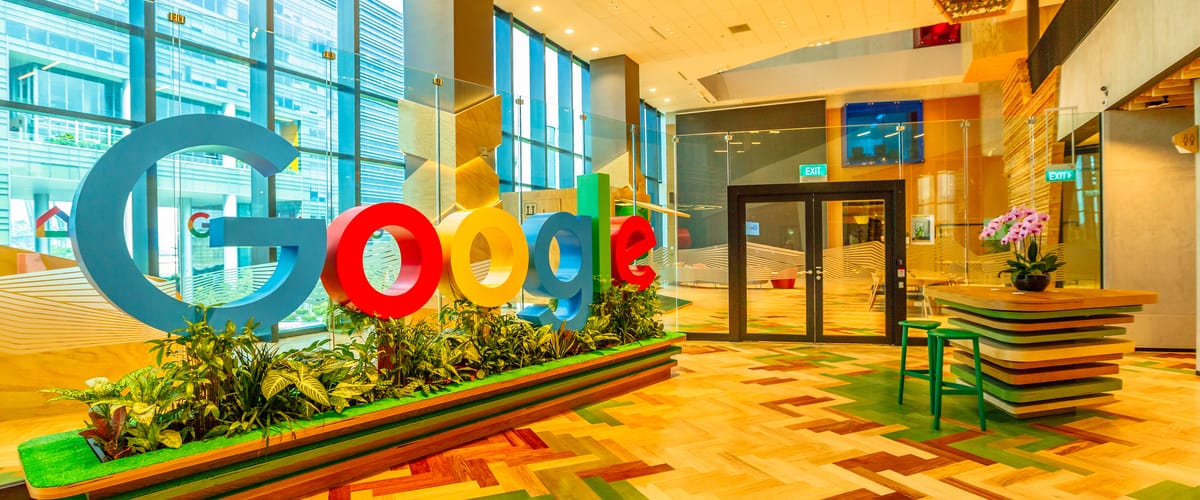 A Complete Guide to Get Google Internships
The one who wants to start his/her career in early stages they should begin with Internships. An internship is more treasured in the job world than you think. It is applicable for data scientists as well! Yes, doing an internship while studying is a great step to kick-start a career. It does not exempt from Data scientists. Every year no. of companies offers summer internships for the young & talented tech students. Even the world best company Google also provides internship opportunities to encourage young talent. The intense student's eye should be flashing on google internships in data science. Getting a Google's Data Scientist summer internship is very prestigious & yes dream for many students.
Every student passion is to work with big firms to understand the office culture, work process, etc. Coming to Google, which is one of the dreamed companies for many youngsters. This fortune company offers summer internship programs for many streams. Google's summer Internship programs are the best choices for students to gain professional experience. Landing into google internship in data science for the coming summer is a fortune. If you're also the one who wants to get google internship in data science firm this is for you.
Continue the read to chase your fascinated Google's Data Scientist Summer Internship Opportunity. Here is everything you need to hunt your dreamed internship program.
Things need to know to get Google's Data Scientist Summer Internship Opportunity
Google offers multiple internships opportunities for young & talented students. Every year the company comes up with summer Internship programs to hire talented people. Follow the article for more detailed information like how, where, when…
Where do you find Google's Data Scientist Summer Internship Opportunities?
The first to do is choosing the Internship firm. Google offers multiple summer internships in various firms like technology, management, non-technical, etc. You folks already decided that Data Science summer Internship program.
You can find the Google Internship in data Science for the following summer from the below-mentioned link.
The second question rising in your brain is
When should I apply for the Summer Internship?
Usually, these Internship programs designed with 10-12 weeks period. The application procedures are opened form October typically and close in the month of January. Generally, Google closes the summer internship positions in the month of February. So, it's better to apply now.
How to apply for the Data Scientist Summer internship at Google?
There are many ways to apply for these Data Scientist Summer Internships. Here we gave the best possible ways to apply for data science internship at Google.
1. Through Online Application
The first & most of the student's preferred process is online application fill up. This is the simple process to apply for this Google's data scientist summer internship program. To Apply follow the link for this process you need a well-crafted PDF resume.
Follow the link to prepare the Internship Resume also read which resume gets read by recruiters?
2. Sending resume to the recruiting team
The second thing is sending your resume to the HR team directly. Ask your senior or research on google to get the HR mail id. Then send your resume with a nice cover letter.
The most important thing while sending your resume to the HR team is adding referral. If you have any reference in Google company like employee id, attach the referral in your cover letter as well as in resume. This will increase your Internship opportunities also give a chance to turn out the internship into a full-time job.
3. Apply through College/University Careers Board
In USA, most of the universities got official emails on these Google's Data Scientist Summer Internship programs. Once your University/college career board received the mail, they will inform you about the due date for the Internship application submission/resume last date. You can submit the resume along with cover letter through your university mail id.
How to prepare for the Google Internship Interview?
Google is one of the highest revenues generating fortune company in the world. Getting a paid Internship in this company is not that much easy. They select the best of the best for these programs, to get the interview is not a that much easy. However, by following these points, you can crack this easily. Also, read this for some common interview question with winning answers.
The first impression is the best impression, as an Intern, you should grab interviewer attention with your professionality behavior like dressing and easy body language tips.
Google is the company which doesn't require any introduction. However, research is very important before going to attend the interview.
For the Internship Interview usually, they won't deeply involve with the subject. But do prepare the previous questions as well as mostly asked data science interview questions.
This is what you need to know about Google's Data Scientist Summer Internship program. By following this guide, you can get the chance to land into a Google Internship program. Not only for Data Science you can get the internship opportunity with Google in any firm. For similar data scientist internship opportunities follow the link. We love to hear from you about the article, do post your comments in the below mentioned comment box.
Was this article helpful?
The information on this site is provided as a courtesy. GradSiren is not a career or legal advisor and does not guarantee job interviews or offers.