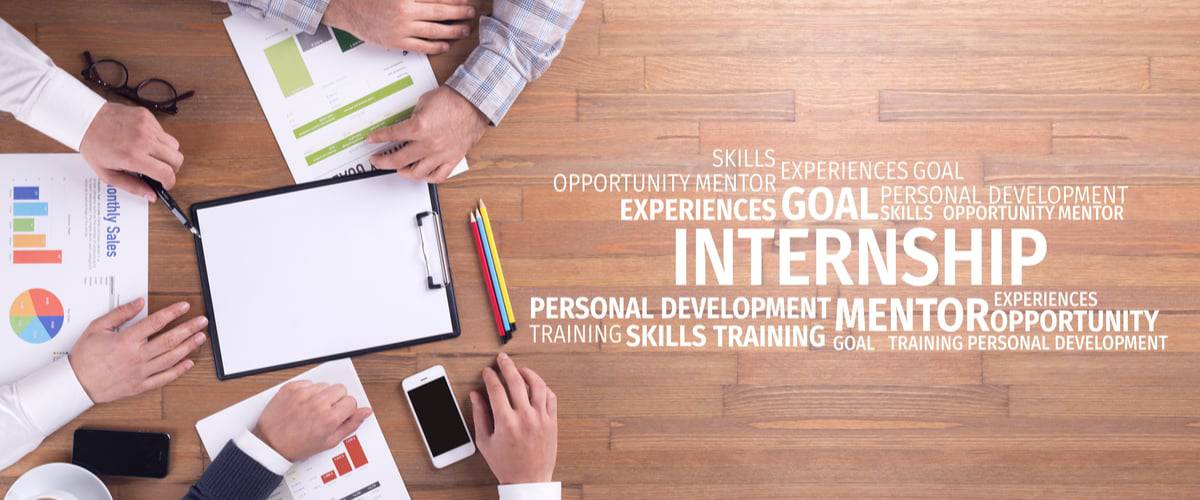 Important Things To Know About Kick Starting Your Career With An Internship
One massive dilemma that recent graduates face when they are looking for an entry-level job right out of college is the lack of experience they have. Most entry-level jobs today are looking to hire employees who have some knowledge in the field, and that can be a significant setback for recent grads. So, what can a college student do to continue their education but also get the experience they need to get hired out of college? The answer is simple: complete an internship.
Why Do You Need an Internship?
When it comes to doing an internship, you gain practical work experience while you learn about the industry. Employers expect you to be job-ready when they hire you for an entry-level position, and an internship will help bridge the gap between going from college to a full-time job. Today, companies are offering flexible internship programs, and they are doing so to fill their entry-level positions. By providing an internship to a recent graduate and then offering them a full-time job within the company, the organization benefits since the intern is already familiar with the company's work culture and operations.
Another benefit of completing an internship before diving into full-time work is the theoretical learning skills that you'll gain and be able to apply in today's workforce. With an internship on your resume, you are even more valuable as a potential full-time employee since you won't need as much on the job training. As a result, employers may reward new, experienced employees with a higher starting salary. With the help of an internship, you are also able to build skills in the field of your choice. As an intern, you will typically be assigned a variety of tasks and projects which will give you first-hand experience that helps build a strong foundation applicable to any job.
Internships also allow you to test drive the career of your choice. You might go through all the schooling and then get hired on full-time and realize that you have chosen the wrong profession. An internship is a golden opportunity to see if the career you have chosen truly works for you. Networking is crucial when it comes to moving up in the business world. With an internship, you can add valuable contacts to your professional network that you can later call for referrals or even advice.
The most important thing when it comes to an internship is the experience you will gain for both yourself and your resume. Companies like to see a beefed-up resume when they are looking to hire new people, and an internship will give you that. Practical work experience will be valuable to your internship, especially if it is paired with your college degree. Having an internship listed on your resume will give you an edge over other candidates who haven't pursued the same opportunities. Besides the practical work experience, an internship also gives you the opportunity to learn while you work, which is critical when trying to find an entry-level job.
How Do You Get an Internship?
First, before even attempting to get an internship, make sure that you have a portfolio ready to show potential employers that includes your CV and some of your best work. Also, having an active online presence on job portals and professional networking platforms like LinkedIn will help you get noticed. When you are looking and ultimately applying to an internship, don't be overly picky. The broader you reach, the more likely it will be that you land an internship.
If you do happen to get called for an interview, make sure to be prompt with your response. Long delays in communication aren't what a hiring manager wants, and there will be more people than you to interview, so it is likely they will skip or ignore your response if you're not prompt about it.
You can also approach cold calling your dream job if they aren't offering any internship opportunities. Cold calling is a method that involves calling the employer and telling them how you can contribute to their company in a positive way and a way that will add an advantage to their company. Doing this is a complete shot in the dark, but you never know what will happen until after you do it.
Where Do You Look for an Internship?
There are a few resources you can use to look for the perfect internship.
-Chegg Career Center
This website lists over 75,000 internships and is one of the top destinations for students to find an internship. You can also look at over 600 career profiles that list salaries and open full-time positions so that you can get a glimpse into your dream job.
-Internships.com
This is a complete resource center where you can find internships based on your major, location, and dream company. They even have a tool called the Internship Predictor which matches your personal preferences with available opportunities, creating the perfect fit for you.
-Letsintern.com
This multi-purpose portal gives students a list of internships, entry-level positions, volunteering opportunities, and more. They currently offer more than 40,000 internships with over 30 industries listed.
When it comes to choosing an internship before landing an entry-level job, you will gain more out of it than you thought. With an internship, you will either love it and know you have chosen the right field, or you will learn from it and determine a new life path for yourself.
Was this article helpful?
The information on this site is provided as a courtesy. GradSiren is not a career or legal advisor and does not guarantee job interviews or offers.