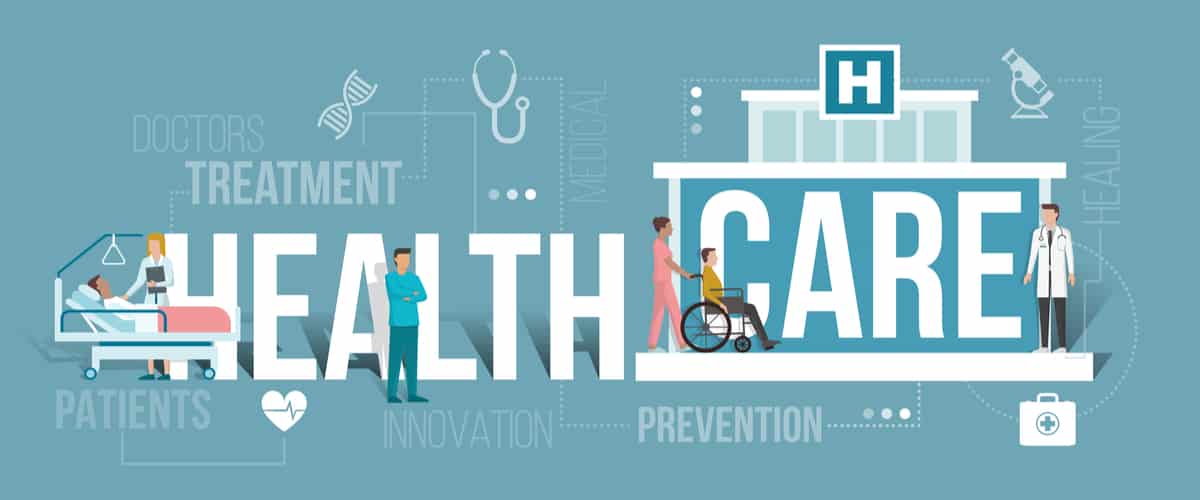 Best Entry-Level Jobs in Healthcare without a College Degree
Building a career is necessary for most people whether you've attended college or not and whether you have an associate, bachelor, graduate, or postgraduate degree. And while considering the criteria for various jobs, you might imagine that a good educational background must mean the highest salary.
But that's not always true. Here are the best entry-level jobs in healthcare and positions that don't require an advanced college degree. Have a look and choose one to start your career.
Entry-level Jobs in Healthcare
The healthcare industry has experienced vast growth in many areas, and it's a top choice for providing a broad range of career opportunities. And healthcare careers aren't limited to positions like doctor, pharmacist, or surgeon as many might think. Here are the best entry-level jobs that don't require a high-level college degree.
1. Critical Care Nurse
Job Role: Generally known as ICU nurses, these healthcare professionals work closely with emergency or critical care patients in life-threatening situations.
Educational Qualification: Associate or bachelor degree plus nursing license. Qualifications for specific job roles may vary.
Annual Salary (2018): Salary for an entry-level critical care nurse is $45,185 – $79,905.
Future Prospects: Our source states that critical care nurse employment opportunities will grow by 17% from 2018 – 2028.
Search entry-level jobs in critical care nursing
2. Registered Nurse
Job Role: A registered nurse (RN) works with patients both independently and according to a doctor's or surgeon's treatment plans. Dedicated to serving patients, providing support, and giving proper guidance to patient families, an RN can work anywhere in the healthcare industry such as hospitals, nursing homes, schools, and within a doctor's private practice.
Educational Qualification: Bachelor degree and nursing license.
Annual Salary (2018): Entry-level RNs earn $48,120 – $72,007.
Future Prospects: Registered nurse employment opportunities will grow by 18% from 2018 – 2028.
Search entry-level jobs for registered nurses
3. Certified Nursing Assistant
Job Role: Also called nurse's aides, these health specialists generally work in hospitals to provide daily living support and basic care for injured patients, children, the elderly, and highly dependent patients. Nursing assistants provide help with bathing and dressing, turning and repositioning, assisting patients with toilet needs, serving meals, and taking vital signs such as pulse and blood pressure. They are the primary caregivers of patients and an essential part of healthcare.
Educational Qualification: Any state-approved education program for nursing assistants.
Annual Salary (2018): Salary for an entry-level certified nursing assistant is $18,982 – $31,134.
Future Prospects: According to surveys, nursing assistant employment opportunities will grow by 13% from 2018 – 2028.
Search entry-level jobs for nursing assistants
4. Medical assistant
Job Role: Medical assistants play a crucial role in hospitals and doctors' offices. These individuals perform both administrative and clinical responsibilities such as managing patient appointments, taking patient histories, handling phone calls, filing, and much more. They may also prep patients for procedures or tests, take patients' temperature, monitor blood pressure, draw blood samples, and sterilize equipment among other responsibilities.
Educational Qualification: Program certification is preferable.
Annual Salary (2018): Entry-level medical assistants generally earn $21,249 – $36,054.
Future Prospects: Medical assistant employment opportunities will grow by 35% from 2018 – 2028.
Search entry-level jobs for medical assistants
5. Patient service representative
Job Role: In a medical office, hospital, or nursing home, patient service representatives work directly with patients. They may be the first healthcare professional to observe the patient and ask pertinent questions of the patient or the patient's family. They refer the individual to the appropriate departments, handle paperwork, patient charts, and, depending on the setting, they may take payments and ensure patient satisfaction.
Educational Qualification: High school degree may be adequate, but a degree or certification is usually preferable.
Annual Salary (2018): Patient service representative entry-level job salary is $22,831 – $37,837.
Future Prospects: Job opportunities for patient service representatives will grow at an average rate of around 10% from 2018 – 2028.
Search entry-level jobs for patient service representatives
Browse similar entry-level healthcare jobs here. Get personalized job updates with a simple subscription.
Browse more entry-level career opportunities and internships in the healthcare industry at GradSiren. Grab the best job with professional resume upload, and follow these writing tips for a professional resume.
Was this article helpful?
The information on this site is provided as a courtesy. GradSiren is not a career or legal advisor and does not guarantee job interviews or offers.