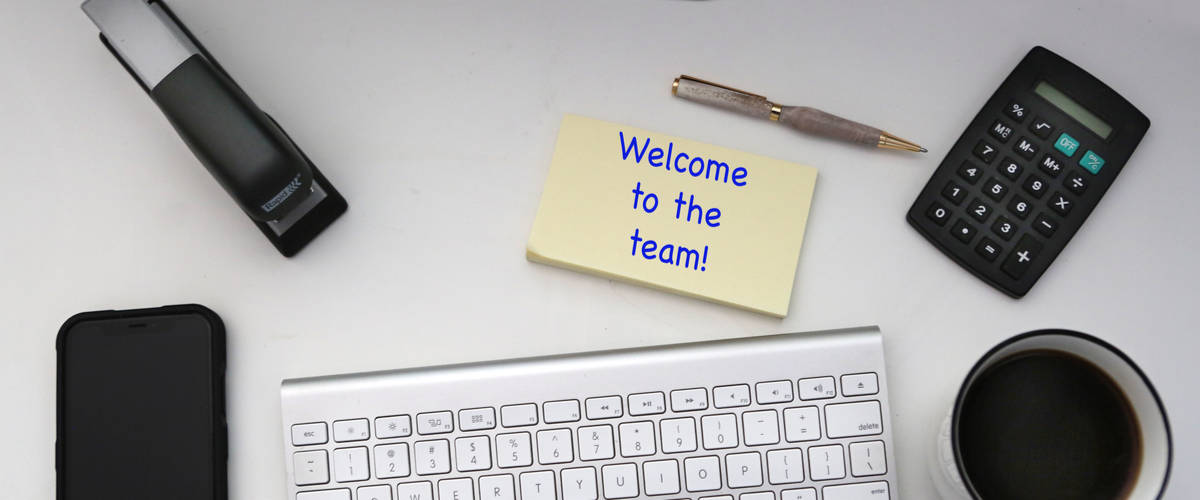 A Complete Guide to Getting Your First Job
After graduation, most students are busy searching for a job. And since you're reading this, chances are good that you are, too. You'll find plenty of opportunities to start a career, but questions will always come up. You might be worried about the job criteria, or maybe you're concerned about choosing the best path. We have you covered! These five first job tips give recent graduates a clear path to getting a job quickly and with a minimum of stress. Let's get started.
Graduates: Get your first job with these tips
1. Prepare your portfolio and CV/resume
As a new graduate, you probably have little in the way of professional experience, but you can impress potential employers with your portfolio or CV/resume. A well-organized record of your achievements speaks volumes about your ability to excel in the job you're applying for.
Whether you have a portfolio, a CV, or a resume depends partly on your field and partly on where you live or want to work. A portfolio might be a collection of classwork or extracurricular projects such as photographs, art, or articles you wrote. It can also consist of your academic certificates, internship certificates, special awards, a list of references, letters of recommendation, and other documents related to your achievements or participation.
Your CV (in the U.K.) or resume (U.S.) should be up-to-date and well-written with absolutely no typos or misspellings. It should also be formatted in your field or industry's expected style; this speaks a lot about your professionalism. Be sure to follow our resume preparation guidelines for the best CV or resume.
2. Evaluate your skills
As you prepare your professional portfolio, CV, or resume, think in terms of marketing with you and your skills as the product. What features do you offer? What benefits will you bring to a company or organization?
Improve your marketability by evaluating your skills for the field you're interested in. Suppose you've graduated with a degree in art and a focus in graphic design. You're also fascinated by websites and had several courses in web architecture. Why not match the skills with passion? Pay special attention to companies with website design and related positions, and find jobs with requirements that match your skills.
Before applying for a job, get to know yourself, be selective, and apply for jobs that fit you, your skills, and your passions.
3. Build good relationships
"Know someone" is the common "secret" to getting a job faster than you would otherwise. If you don't already, be sure to nurture friendships, stay in touch with acquaintances, and make new friends. Reaching out to meet others—whether in person or via social media—is a proven route to landing a successful job.
And be sure to get out of your comfort zone. Don't worry about being nervous! Everyone is when venturing into new territory.
If you're an undergraduate, cultivate solid relationships with your academic seniors; you never know if one of them might eventually be your manager. And how they perceive you now can mean an interview later or even getting a job with their reference. It might not seem fair, but if skills and experience are equal, wouldn't you hire a candidate you're familiar with over a complete unknown?
4. Visit career centers and job fairs
Career centers and job fairs are especially useful if you're pursuing a job before graduation. Almost all colleges and universities provide employment information and advertise career fairs and campus drives (on campus/off campus), and you shouldn't overlook them.
Check job listings at the career center regularly, and participate in job fairs. Bring plenty of resumes, CVs, or your portfolio, and dress professionally. You can even practice a 30-second "elevator speech" about the kind of job you're searching for and rehearse your long-term career plans. It's good practice for interviews.
Your career center will help you with interview preparation, resume tips, and even speaking skills or practice with handshaking. You can never be too prepared for a job search. In fact, the better prepared you are, the faster you'll find the right job.
5. Search online for jobs
Be sure to make online job searching a priority since it's a great choice, especially if you plan to start working right after graduation. Most companies list entry-level job openings online, which allows you to browse through various positions, learn more about the company, and apply when you find your dream job.
Search with the best entry-level job portal where you'll find many options for entry-level jobs. Be selective, and be professional. Choose from the most recently posted jobs, and apply with your updated resume and a cover letter written specifically for that position.
Bonus tips!
Don't limit your chances, and be sure to research companies thoroughly. For example, e-commerce companies might want accountants, and investment service providers also need accountants, but both require software specialists. So keep your strongest skills in mind and apply with multiple organizations whose requirements match your skills and interests.
For internships and entry-level jobs, GradSiren is one of the best job search portals. It's where new graduates can find their first job with less stress. And it's free! Register for job updates and get a lifetime membership.
Don't forget to share your comments and let us know how our job portal helped you find your first job!
Was this article helpful?
The information on this site is provided as a courtesy. GradSiren is not a career or legal advisor and does not guarantee job interviews or offers.