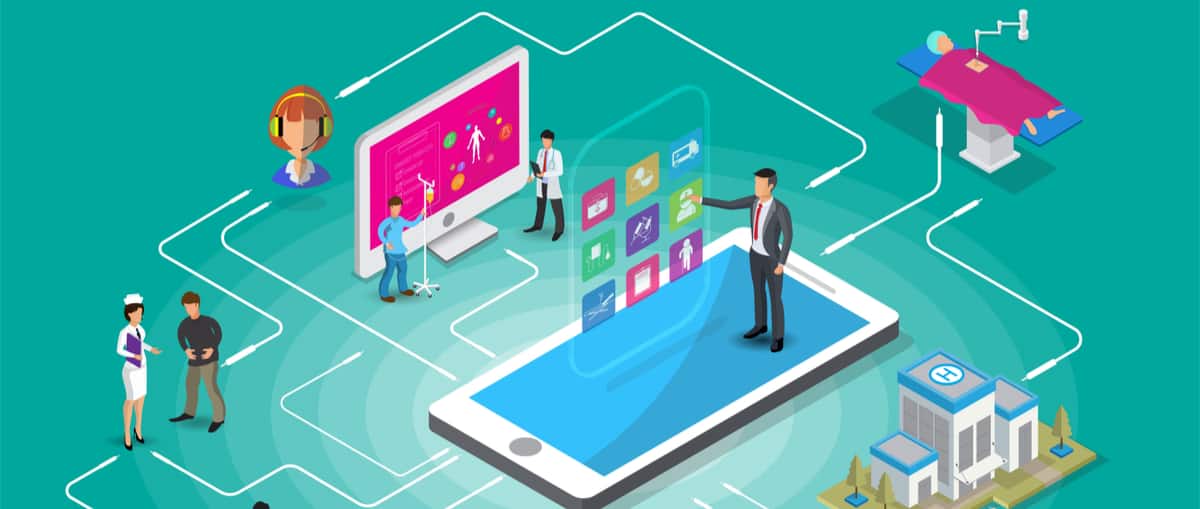 Five of the Most Rewarding Career Opportunities in Health IT
With the aging population, the healthcare industry is booming. And right now, it's one of the best industries for new career opportunities. Health IT brings a new path for graduates interested in starting a career in healthcare. Health information technology is a great field that's expected to grow. It offers new levels of services to patients and a wide variety of employment opportunities. Today we will discuss entry-level jobs in health information technology. If you want to plan a career in health with growing technology, this is for you.
What is Health Information Technology?
Healthcare today doesn't just mean nurses and doctors. Advanced levels of technology provide advanced, more accurate services. Healthcare information technology means organizing and maintaining medical records in electronic form. To manage this data, experts in data management are in demand. Health IT professionals maintain data quality, accessibility, security, and more in both digital and paper formats. Other information like drug monitoring, insurance coding, and patient histories are also a part of health IT.
Top Five Entry-level Jobs in Health Information Technology
Job Role: A healthcare information technician (HIT) analyzes patient medical data. He or she also prepares reports that help healthcare staff improve a patient's condition. They do not work with patients directly or diagnose and treat.
Skills and Education: A four-year degree is not required. However, a two-year associate degree or certificate in healthcare terminology is helpful.
Annual Wages: According to surveys, salaries for HITs are around $24,919 – $48,689.
Job Role: Clinical application analysts evaluate and connect the workflow between patients and all medical staff involved in the patient's care.
Skills and Education: A clinical application analyst must have a strong understanding of terms and processes to succeed. A bachelor's degree is preferable along with specific certifications.
Annual Wages: An entry-level clinical application analyst can start at $42,997 and progress to around $85,167.
Job Role: Jobs and responsibilities can vary. In general, a clinical application trainer develops and provides training to staff for software applications related to medical devices.
Skills and Education: A bachelor's degree is preferable as well as certification. A registered nurse often fills this job.
Annual Wages: Entry-level clinical application trainers can earn $46,984 annually as a minimum and progress to $82,710 per year.
Job Role: As a health information manager, you'll be responsible for patient information and medical records. You will organize and maintain accuracy, and you'll ensure security along with patient confidentiality. Working directly with medical professionals means you'll need good communication skills and knowledge of medical terms.
Skills and Education: A bachelor's degree with a combination of medical and business courses and experience is preferred for this position.
Annual Wages: Health information managers earn $37,795 – $75,120
Job Role: Medical coders review treatment information then translate it into codes for insurance and other reference purposes. They work with written records and transcription as well as laboratory or procedure results. Detailed accuracy is essential.
Skills and Education: A bachelor's degree in clinical majors with training in medical coding is ideal. Most positions also require certification in the field.
Annual Wages: Medical coders can start at $25,384 annually and, with experience, earn up to $50,670 per year.
These are the five best entry-level jobs in health information technology. The field is expected to grow as health services need rise day to day. Want to start your career as a health IT professional? Browse these entry-level jobs in health information technology. And read about other high-paying healthcare jobs for more ideas. GradSiren is one of the best job portals for entry-level jobs and internships for students.
Was this article helpful?
The information on this site is provided as a courtesy. GradSiren is not a career or legal advisor and does not guarantee job interviews or offers.