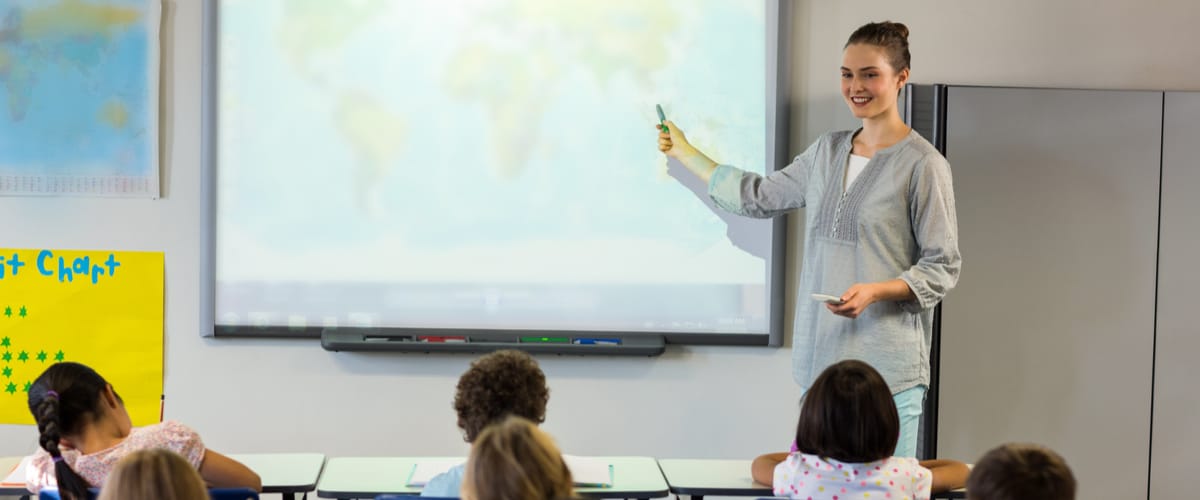 From where do I Start My Teaching Career
Teaching profession is a noble profession in society. Which is the passion for some people & a secured job for others. Whatever the reason most of us choosing teaching as a career. Are you the one who wants to step-in into this teaching profession? This is for you learn here how to become a teacher. Before picking a teacher job, ask yourself – Becoming a teacher is your passion or necessity? With passion or profession to reach heights in this honorable profession, you need some qualities.
Which qualities do makes you as a good teacher?
Career opportunities in this profession are broad. But with these qualities, you will achieve the peak of success. Are you ardent about children education? Do you have the motivational skills? Are you able to create the best learning experience? Do you have the ability to extend traditional teaching boundaries to give great learning experiences for students? If your answer would be yes, then teaching would be the right profession for you. With all these capabilities one can achieve new heights as a teacher.
So, you're ready to take the teaching profession? Then continue your read to know how to become a teacher. In this article, we are going to mention five key steps to becoming a teacher.
Explore How to Become a Teacher
In your insights teaching profession is best and wants to become a teacher. By reading this article, you will learn how to become a teacher with excellent skills.
1. Choose your Career Path
2. Get a Bachelor's Degree
3. Take a Teacher Training Program
4. Participate in Student Teaching
5. Earn a Professional Teaching License
What are the careers available in the teaching profession
The teaching career is challenging as well as satisfying. To enter into this balance career choosing is a crucial step. So many of us think a career in teaching means educators, but apart from this one can consider jobs like
• Librarian
• Administration
• Principal/Director
• Childcare worker
• Counselor
These people also get good earnings based on their profession grade. While coming to the second point, which type of teaching do you choose. Teachers generally work with students in a classroom or learning institutes. The student selection also essential to start a career. Let's take an example in school the education system broadly divided into primary & secondary. Again, they subdivided into the following sessions like
• Kindergarten – up to 1-3 years of age
• Pre-school – up to 3-5 years of age
• Elementary – up to 5-7 years of age
• Middle School – up to 7-11 years of age
• High-school – up to 11-14 years of age
Generally, teachers get eligibility to teach high school students with experience. But with accreditation & specialized training, they are eligible to teach for more senior students also. The third point to consider here is subject expertise level let me explain with an example for better understanding
Subject wise specialization
• English
• Maths
• Science
• Social
• Physical Education
Technology & Language
• Computing
• Designing
• Technology
• Foreign Languages
• Music & Dance
• Art & Drama
These are the categories for people who want to start their career from middle-high school. The one who wants to consider primary schooling should know all subjects right from language to maths, science, social & more.
This is how you choose the career in teaching before going to start a profession. This fundamental is primary & essential to begin your career.
Getting a Bachelor's Degree
Getting a bachelor's degree in any field is the basic requirement for a teacher training program. All most of all the states in the US requires a very minimal bachelor's degree.
When coming to the primary school teacher training program a bachelor's degree with any majors are accepted.
While coming to the secondary/specialized subject, wise teaching career needs to choose those majors in bachelor's degree.
For example, if you want to continue as a science teacher, science subject should be your academic majors.
Take a Teacher Training Program
Teacher training program is the next step to consider you're going to face. After the bachelor's degree, you're eligible to take this specialized training program.
In USA most of the people who want to become a teacher can do an accredited education program. This course details & procedures vary from state to state.
Recent studies state that most of the schools are willing to take master's degree holders with specialized teacher training. So, it would be recommended to continue your higher education.
People who have a master's degree with teacher training certificate will get more teacher jobs while compared to others. Even the pay also varies for entry level to senior level.
Participate in Student Teaching
The one who has done his/her teacher training program they must do student training program. Classroom experience is compulsory for teaching students.
The candidates who have done a certain number of classroom teaching classes under supervision the certificate will be allotted to them.
Some teacher training institutions offer this type of specialized teaching experiences earlier their teaching students in the form of internships and externships.
Earn a Professional Teaching License
The one whose anticipation is to work with public school must be certified. This certification would differ from grade to grade, subject to subject. Procedures also dissimilar from state to state
This certification or licensed exam name is Praxis Series exams or state tests. It mainly analyzes written, reading, specialized technical skills like mathematics/science/social or any subject expertise belongs to your majors.
All state governments offer alternative teaching certification for potential teachers. This certificate won't require for private teachers. Teach for America & ABCTE are the mostly accepted alternative license certificates for teachers.
This is how to become a teacher. Hope these five steps would help you to get an idea about becoming a teacher. Thousands of entry level teacher jobs are available in the job market, follow the link to view & apply. Also, read the alternative careers for teachers. This would be more informative for teachers who want to look out their teaching career. Do you think this article would be helpful? Share your word about this. Let us know your comments & opinions about this article in the below mentioned comment box.
Was this article helpful?
The information on this site is provided as a courtesy. GradSiren is not a career or legal advisor and does not guarantee job interviews or offers.