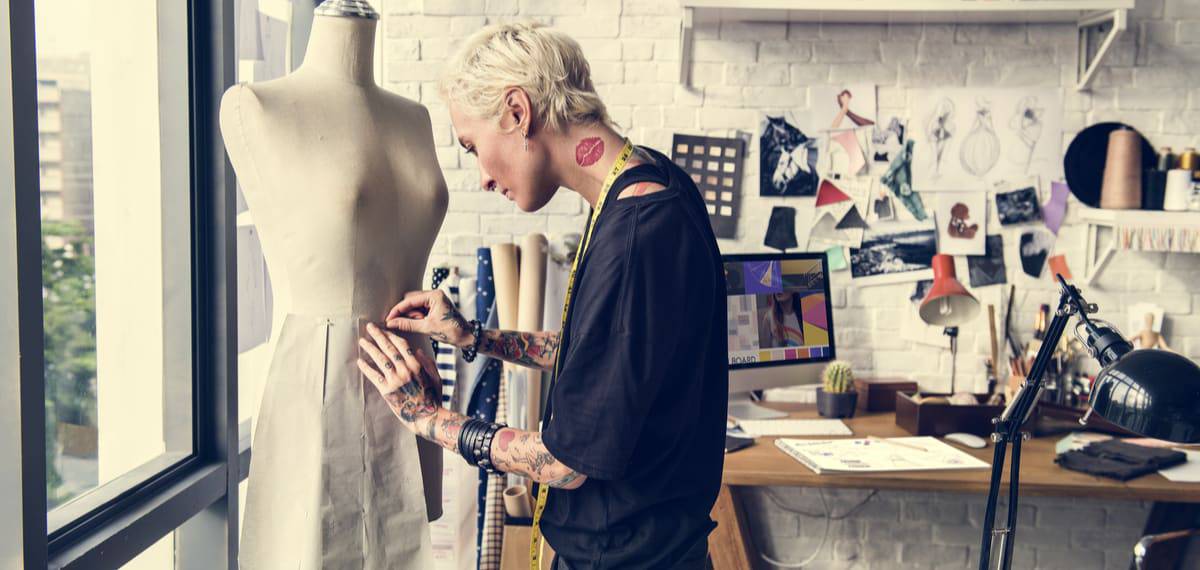 Pro Tips for Fashion Majors to get More Internship Chances
Fashion Industry dreamed career opportunity for many people. Looking for bloomed chances at early stages is not an exaggeration. But receiving those floral chances in this competitive firm is not easy. Mostly not happened for most of the people. To get virtuous chances in career beginning stages need to start searching available job options as early as possible. For this doing fashion Internships is the best option. But getting a fashion internship is that simple? Most of the people say no! Know how to get fashion internships quickly & easily.
Tips to get Fashion Internships
Starting a stylish career without doing fashion internships is not possible. Whatever the talent you have is considered based on where you have learned work. You people get noticed the importance of taking fashion internships chances. Starting an Intern career in fashion is not easy, but with these tips, one can get internship chances rapidly as well as merely.
1. Research on Market
Researching is the major thing in the fashion industry not only for fashion firm, but it's also applicable comes to all. The one who's seeking for fashion internships would do more n more.
Keep an eye on the latest trends in the market as well as old fashion looks. Then come up with new designs with creative concepts.
Not only on trends do research on prices, fabrics, patterns, etc. once you made a design how do you market that piece? Where do you showcase that to get maximum appearances? All these important so research thoroughly.
2. Prepare a Portfolio
The second tip is designing a portfolio. Even though you're a student applying for a fashion internship, it's important to create a portfolio.
You're not expert to create eye-catching designs, not even do magic with concepts. But it's important to bring fresh upshots with your designs.
Always try to show-up your uniqueness right from starting. Make a digital portfolio, do maintain a blog, or website. If you're not started earlier make it possible & start building it from now on wards.
3. Formulate a Resume
Resume preparation is such a big task to get a first fashion internship. It's tough to get but not impossible. Hope this article will help you to prepare a resume have a look on it.
From the beginning, you need to attract senior designers with your short-term goals. So, make sure you should kill this part with your goal-oriented career objective.
Notice that each firm is different while applying for multiple internships be clear with career objectives, skills, & more. Without skills, match-up designers won't consider your resume for the interview.
4. Get ready for Interview
Interview, last step to get into fashion internships. As an intern, they won't expect that much of knowledge from you. But they notice your skills during the interview like the way you maintain, thoughts, etc.
Show your skill at the right time; interviewers don't ask subject related questions. However, they interview about your skills, fashion desires, what you want to be, your ideology levels, etc.
So, it's important to develop soft skills, and explain about your portfolio preparation. Also, let them know about your previous works with this they analyze your work assessments.
5. Be Confident
In this fashion world, you never get a paid internship in the early stages but apart from monetary doing internships are more beneficial. Don't be depressed, try to attempt more interviews to do multiple fashion internships.
Self-confidence is the main trait to be successful in any industry. When coming to the fashion industry, it's essential for a level high.
TRY & TRY UNTIL YOU SUCCEED! Follow the famous quote to get desired fashion internship. This is the success mantra for the successful landing of fashion Internships.
Got an Idea about how to get fashion internships in this world? If yes share this article with similar people. We hope these tips will help you to land into fashion internships. We are also a step ahead to serve you more, didn't get our point? Here are the latest fashion internships for you follow the link & get your job. Be the first!
Was this article helpful?
The information on this site is provided as a courtesy. GradSiren is not a career or legal advisor and does not guarantee job interviews or offers.