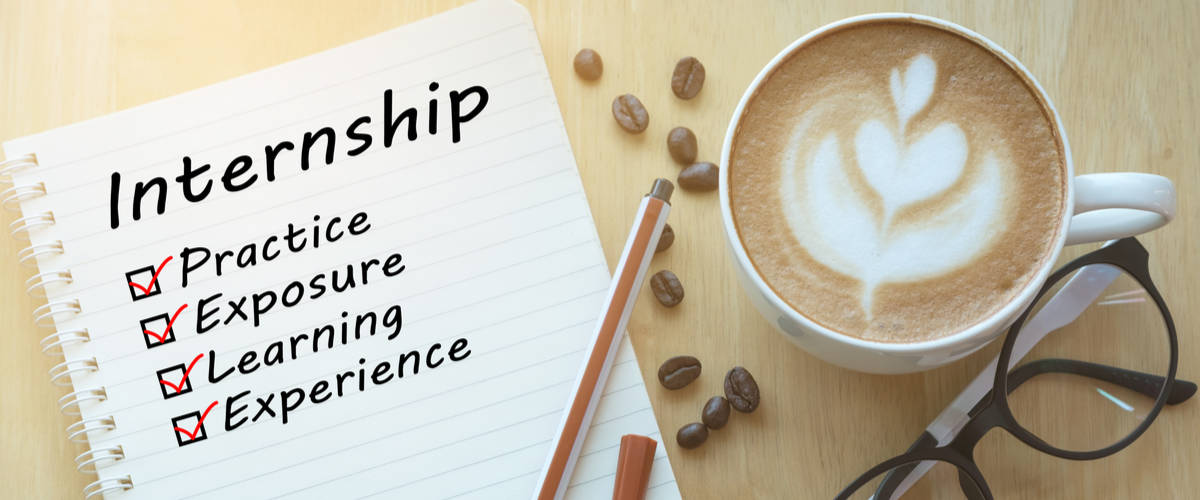 Internship Benefits: 7 Valuable Benefits For Interns
In this modest world, everyone is looking for best in all extents. The same thing also happens in this Job world! Employers are seeking best-in people for their company. Even for the primary jobs also, they hire candidates with somewhat professional experience. However, how a fresher can get the skill? With Internships is that possible? How can a student get benefit by doing an Internship on his first job? This article will help to get your answers. Yes, here you can see 7 Big Benefits of Internships
What is an Internship?
An Internship is a part-time/full-time Job in a company to understand the work. The specific program offered by a company to teach the working skills. Students/recent graduates even other familiar people also eligible to do Internships. The persons who are serving this job known as Interns.
How an Internship Benefit for Graduate?
The one who thinks that why should I bother for this Internship? this is for you! With Internships, people gain an incredible benefit with a huge amount. The benefits are entirely different for various people in multiple categories. The skill & working knowledge gives an extreme value for a graduate to get their entry level jobs. Even the Internships are the gateways for graduates who want to kick-start their career.
7 Big Benefits of Internships for students
Real Work Experience
Interns gain hands-on work experience during internships; this can't share a school/college/university. A student can't obtain this experience from a classroom.
Only the Interns have the opportunity to apply classroom knowledge in real work to complete his day-to-day work assignments.
Additionally, during Internships students can gain experience in various office skills like communication, teamwork, computer knowledge, & more.
Improve your Internal/external Skills
Interns can learn about their personality during this period like their strengths, weakness, Interests, ability, Skills, etc.
During Internships, the higher authority or your trainer/team lead/supervisor will give you feedback about your work status. This will help you a lot to build your assets in that way.
Making mistakes in learning stages will help you a lot to become a perfect working professional. There is a vast scope to acquire knowledge.
Stay ahead in the Job market
In the selection process, the Employers show particular interest in working professionals like after completion of Internships to hire a potential candidate for their company.
The most important benefit in these Internships is getting a job in the door. Interns can get substantial job opportunities than freshers.
The internship is the best way for graduates to market themselves in the Job world for entry level positions. With their previous work experience, they can handle more work responsibilities with efficiency than a fresh graduate.
Choosing Career Path
Exploring career opportunities is one of the most significant tasks for recent grads, but for Interns, it's easy to choose their career path with great benefits.
Students who're a career freak can select their academic majors later on shifted to others with mess-up. However, Interns choose their career path with efficiency & explore with great career opportunities.
Graduates with Internship experience are clearer & more precise on their career build-up. They step in into the Job world with more confidence when compared with other students.
Professional Network Building
The name whom you're & the capability is biggest matter in any field. As an Intern you can work with professionals, this would matter.
With professionality surroundings, you can get more career opportunities. The internship also acts as a medium to impress higher authorities. Which will increase your Job chances
Most of the Interns convert their workplace superiors into colleagues after the completion of Internships. Some of them build their career bridge to achieve new heights.
Financial Rewards
Internships are one of the best ways for students to earn money rewards, those will help them to survive financial crises.
With paid Internships, students can get Financial rewards to cover their tuition fee, as well as other personal expenses.
Interns can earn more reward points in Non-paid Internships usually know as Externships. Here students get compensation like credits, grade points, & more which will help in their education.
From College to Job
Most of the company's voices, the Internship is their way of test on a candidate for the entry level position before they're hiring them for their company.
Hiring managers recruit the candidates those who work for their company previously. It's better to trust them compared with a graduate.
Internship acts as a gateway to get a job in a company where you started working. Nowadays company's hire employees from their Interns. If it is not for now then definitely happen on some other day.
These are best benefits for students those who substitute as an Interns. Hope this article provides you with helpful information. So, after knowing the 7 big benefits of Internships, want to do Internship? Do be late. Browse the latest internship opportunities in your city or near to your place. Prepare a resume then upload, internship jobs will come your feet. Get a chance to win the job battle with the support of GradSiren Expert Advice.
Was this article helpful?
The information on this site is provided as a courtesy. GradSiren is not a career or legal advisor and does not guarantee job interviews or offers.