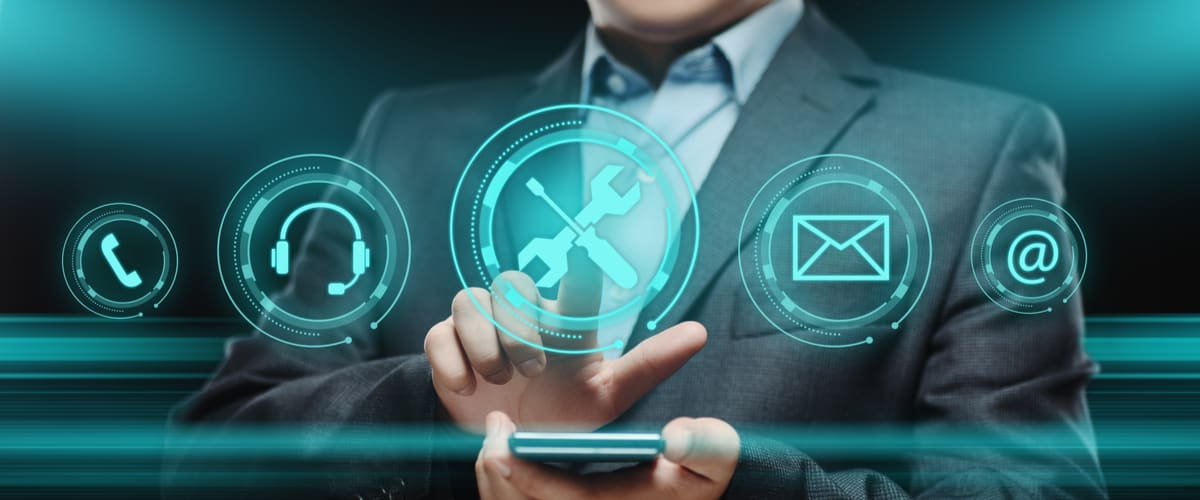 Top Seven High Paying Technical Jobs for 2019
The IT world offers a variety of technical jobs in multiple business areas. There is an immense demand for those individuals, both recent graduates and experienced candidates, who can meet these ever increasing technical needs. Here are 2019s top seven technical jobs in the US.
1. Full Stack Developer
2. Big Data Analyst
3. Database developer
4. Mobile App Developer
5. Cyber Security Architect
6. Database Manager
7. Network Administrator
1. Full Stack Developer
A full stack developer is one who is an expert in front end and back end technologies. With their functional knowledge and conceptual ability, developers design as well as develop concepts. They are also responsible for finding solutions for end to end coding problems.
The background of the ideal full stack developer candidate would include database software tools (SQL, MySQL), and a familiarity of operating systems as well as front-end technologies.
A computer science degree is good enough to start your career. Entry level employees can earn around $40,768 a year, while a senior level developer can earn around $122,000 a year.
2. Big Data Analyst
The big data analyst is the person who collects data and performs statistical analysis in order to present that numerical information into understandable English. The business areas would include credit and debit analysis, marketing research, logistics, sales, etc.
Data analysts use computers to do their calculations and related applications in order to solve numerical problems easily. Having good presentation skills would be a plus for these individuals so they can clearly explain the data from their charts, graphs, tables, etc.
The data analyst will need an economics degree with a statistics background. A computer science degree is also acceptable. The entry level salary would be around $27,000 a year, with the top level positions paying around $86,900 a year.
3. Database Developer
Database developers are responsible for designing and developing database programs. They use database management software from top vendors like Oracle & SQL and development platforms like python & Apache Struts.
A computer science background is preferred for this role. An entry level database developer can earn around $35,740 a year, with a senior level database developer earning around $113,337 a year. The career opportunities are projected to grow up to 13% for the next ten years.
4. Mobile App Developer
The mobile app developer is the individual who designs and develops applications for a variety of mobile devices. These people are responsible for smart app creation, development, and testing in iOS and/or android platforms.
These developers are in high demand, creating everything from banking apps to e-commerce stores to games and productivity tools. A computer science degree is enough for this mobile app developer position. Annual wages range from around $27,040 to $144,000.
5. Cyber Security Architect
Data breaching is occurring too often these days, so cyber security is extremely important. The cyber security architect is responsible for designing and maintaining the organization's security system. His or her main job is to create a secured system for the company to prevent malware and hacker attacks.
The cyber security architect has good knowledge of hacking. Critical thinking, detective ideology, and analysis are added points to keep you competitive in this market.
A computer programming degree is preferred, along with some cybersecurity course certifications. An average salary for these cybersecurity architects ranges between $84,295 – $168,334 a year.
6. Database Manager
The database manager's role is very crucial to an organization. For every business, specific data requirements are needed, so the developers will create them according to the company's needs. Systematic planning and leadership skills are must haves for this career.
A bachelor's degree in computer science is the major priority. Career opportunities are projected to grow 15%, with the annual wages ranging from $38,930 to $115,376.
7. Network Administrator
A network administrator is the one who improves the network connections of an organization. These people are responsible for managing and troubleshooting a company's networks and operating programs, as well as properly training new employees.
A bachelor's degree in computer science is preferred. However, recruiters are also seeking professionalized certifications in networking. Salaries range from $25,000 to $82,000 a year.
Was this article helpful?
The information on this site is provided as a courtesy. GradSiren is not a career or legal advisor and does not guarantee job interviews or offers.