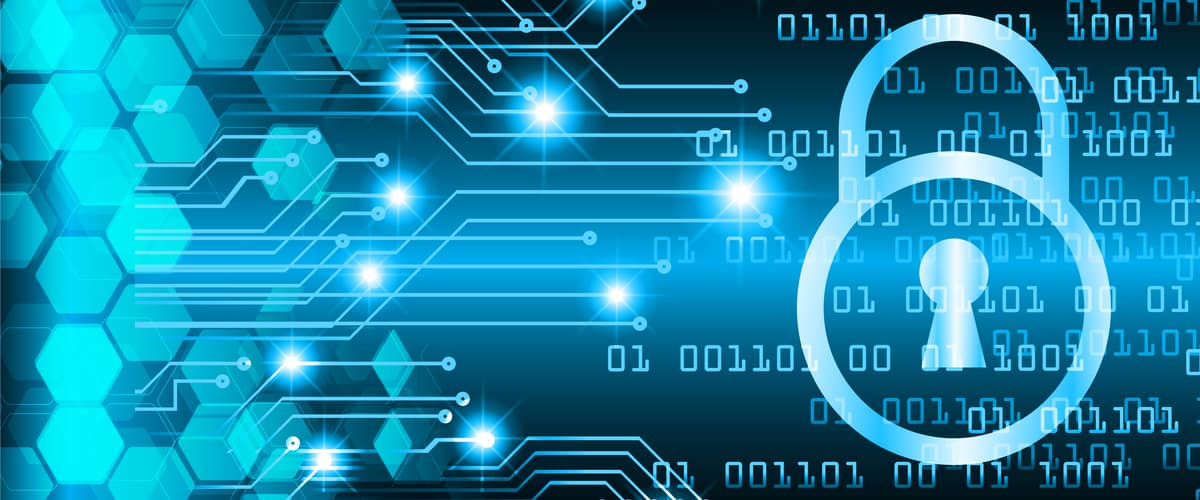 Top 5 Career Paths in Cyber Security
Data Breach & Cyber Security (CS) issues are a common concern in recent times. As technologies keep advancing, so are the new age challenges. Often these issues make companies loose huge volume of data leading to some serious financial implications. To get out of this grid most companies often look for cybersecurity specialists. It is not surprising to note that there is a huge surge in demand for such experts in past few years. A typical CS expert being capable in these areas would get good compensation as well, apart from a good platform being paved ahead in their careers. In the digital age, tech-oriented countries like USA offer tremendous scope for cybersecurity career in various new allied areas of job markets if pursued well.
Most of the corporate companies offer entry-level cybersecurity jobs for recent graduates. Several statistics testify that, cybersecurity is the third largest salary provider with better career opportunities. Top among these jobs would be App-development, Tech-support to name a few. Even though cybersecurity jobs are in high demand, some cyber-security positions are a class apart when compared to compensation and other benefits. Now let us have a closer look at those high-paying & holistic entry-level careers in cybersecurity.
Top Five Career Paths in Cyber Security
1. Security Software Engineer
A Cybersecurity software engineer is the one who develops security software. Along with developing, she/he may also integrate security codes in the existing websites. These professionals are also called Cybersecurity software developers. They majorly maintain the entire organizational security platforms on a real time basis.
They are responsible for identifying & resolving security issues in new implementation environments as well as previously occurred one. To do this type of security analysis he/she might need to have an appropriate knowledge in each & every software cycle.
According to Annual wage information bureau, a security software engineer would earn up to $69,131 per year. The career opportunities in this area are also expected to grow at around 11% for the coming ten years. Find the high paying entry level security software engineer jobs here.
2. Cloud Security Architect
Most of the organizations using third-party storage systems like Amazon, Google app engine and cloud foundry would require these expertise a lot. A Cloud security architect is the one who is responsible for designing secured-cloud storage systems. This can include IaaS & PaaS platforms. They are largely responsible for looking after the hacking issues in cloud storage systems.
Cloud security architectures would generally have to prove themselves in-front of organizations in terms of data safety & security development. Cloud security architects usually enjoy good salaries. Entry level cloud security architects earns around $38,383 and the senior level architect gets up to $1,44, 468.
These security architect jobs are projected to grow at 11% in coming 5 years according to experts. Aspiring to pick your next level, high-paying cloud security architect job? Follow the link.
3. Cyber Security Consultant
Cyber Security Consultant evaluates the software, system applications other shared networks of the company. Then designs the new security solutions for those systems to avoid hacking. Security Consultants usually play a dual role in their jobs; they need to think like admin as well as a hacker at the same time in order to troubleshoot cybersecurity concerns.
Speaking attitude wise, a professionally critical thinking person only could please all the security-related issues. So, it is deductive that most of the top-level security consultants are professional ethical hackers once in their careers. It is important to note that, to provide a better solution, it's necessary to always think in attacker's point of view.
The cybersecurity consultants generally work with multiple tools, programs & languages to make the security a perennial plausibility for an organizational environment. Earnings may range between $50,911 – $149,495 right from the entry levels to a senior level role in this career. Get the list of latest cybersecurity consultant jobs here.
4. Data Security Analyst
The data security analyst is the one who analyzes the Security –Protection blueprint of the company's sensitive information. The sensitive areas of data would be like billing software, company credits, debits, etc. The professionals are responsible for the company's crucial data security analysis and for making the recommended changes according to their ongoing requirements.
Before analyzing any sensitive data these data security analysts generally focus on three points which are 1. Risk assessments 2. Organization vulnerability 3. Defense planning. They reassure security awareness in their company on a day to day environment.
The Entry level data security analyst earns $50,208.5 and gets up to $142,227.3 & based on their seniority around 28.5% of the security analyst's career opportunities are expected to grow by the next few years according to a study. Pick the security analyst job from here, which leads your career to the next level.
5. Network Architect
The network architect is the one who designs & develops communication networks. These people are responsible for creating plans & layouts of the data networks. Network architects are expected to have good knowledge about business processing. It is imperative that only after a good understanding would the Network architect be able to design appropriate networks.
Network architects work with system engineers to build connections with their designs. While preparing a network design, they keep an eye on the implementation of new security areas. Also, they may research on new network security areas which are aptly suitable for safeguarding & minimizing vulnerability.
As such the network architect jobs are a huge demand in this current connective world. The bachelor's degree in network security is preferable for this network architecture. An entry-level network architect can earn around $53,959.7 and the top-level architect around $157,303.7. Browse the latest network architect jobs here to full-fill your future needs.
These are top five career paths in cybersecurity from our analysis. Apart from these, cyber-security pervades also in several other career areas. Get similar entry-level cybersecurity jobs by following the link.
Was this article helpful?
The information on this site is provided as a courtesy. GradSiren is not a career or legal advisor and does not guarantee job interviews or offers.