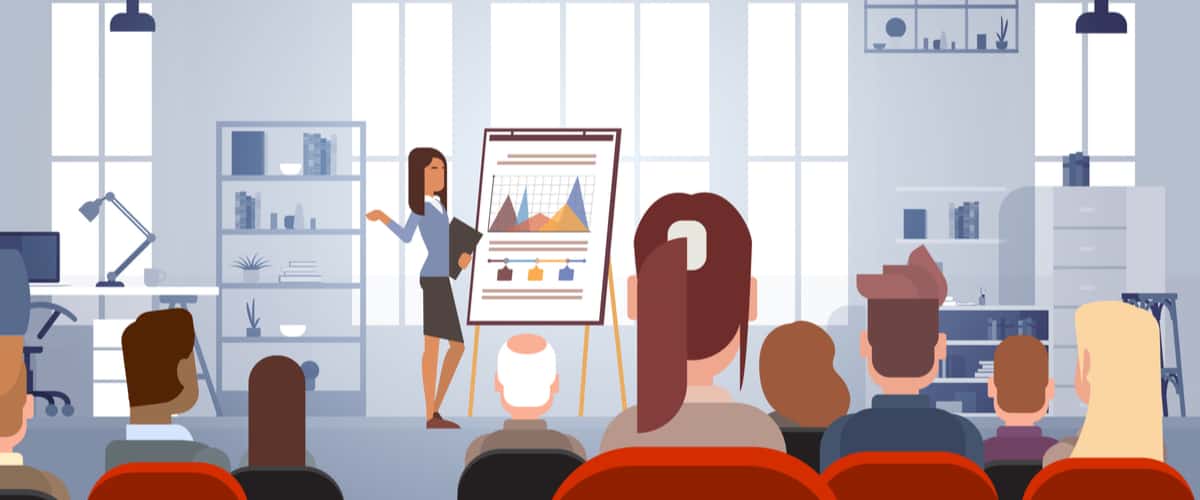 High Paying Business Management Jobs for New Grads
Business management jobs are popular these days since the work is interesting and pays well. If you're considering a career in business management, it's a great career option.
What is Business Management?
Business management is the process of acquiring resources, planning and facilitating daily operations, and managing people. It involves strategic planning, managing resources, setting objectives, and recruiting and training employees. Business management may also involve financial assets, but the ultimate goal is to ensure that the company is on track with its goals and objectives.
Best Business Management Jobs for Business Grads
The best part of business management is that it offers a wide range of career opportunities. Plus, jobs exist in different types of companies, which means you can work for a business with products you love. Salaries can vary widely, and of course, experienced managers are paid far more than entry-level employees. In some companies, management jobs may offer six-digit salaries, and some managers go on to become directors and executive officers.
Here are five high paying business management jobs for recent graduates:
Sales Manager
Marketing Manager
Management Consultant
Financial Manager
Health Service Manager
Sales Manager
One of the best business management jobs is in sales management. As a sales manager, you're responsible for hiring, training, and leading the company's sales team. Typically, the job role includes studying the market, setting sales goals, creating sales plans, analyzing the sales strategies, and assigning sales training for sales representatives. Sales managers are often involved in the hiring and firing processes, as well.
According to the Bureau of Labor Statistics, sales managers earn some of the most satisfying salaries in the job world. In the US, entry-level employees can earn up to $57,590 a year, and top-level sales managers with years of experience can earn over $208,000 annually. Sales management career opportunities are projected to grow from now to 2026 by 7.5%. Find the latest sales manager jobs here.
Marketing Manager
Marketing managers use their knowledge and expertise to ensure profitable marketing and to lead the marketing team. Their role involves planning, developing, and implementing strategies to effectively promote the company's services or products. They might be responsible for a single product or service, or an entire line of related offerings. Marketing managers supervise all kinds of relevant marketing activities to come up with the best services or products to meet customer requirements.
Studies show that most marketing managers enjoy their work and have a satisfying career. Statistics reveal a 10.1% growth in career opportunities for the next ten years. Annual wages start at $33,524 and may reach $87,513.
Management Consultant
Students and graduates with a business major may want to consider a management consultant position. Responsibilities include coming up with new ways to improve an organization's efficiency and developing new strategies to improve organizational effectiveness. They might also be responsible for creating new plans to reduce the cost of product creation or service delivery. To perform these duties, they must be detail-oriented, stay alert for new options or techniques, and be realistic with new budget proposals.
Job opportunities are expected to grow by 14% from now until 2026. The average salary is $35,800 a year, with a senior level management consultant earning around $196,800 annually. Browse the latest management consultant jobs here.
Financial Manager
Financial managers deal with business or organizational financial issues and serve a crucial role in any business or company. Typically, they're responsible for financial growth by preparing financial reports, forecasts, and yearly budgets. They also evaluate trends, develop strategies for investment and expansion, and work toward achieving long-term financial goals in their companies. Their role may also include hiring and supervising.
Usually, a finance manager works in banks, corporate companies, insurance companies, and other organizations that deal with large amounts of money. Studies predict rapid career growth (19%) in financial management. Median annual salary was $125,080 in 2017, and entry-level finance managers can earn up to $66,480. Senior financial managers may earn $208,000 a year.
Find the financial manager career opportunities with a simple click.
Health Services Managers
Health services (HS) managers are responsible for planning, directing, and organizing medical or health services in a healthcare organization. Also known as a healthcare administrator, an HS manager plans, organizes, and manages the medical services in hospitals, hospital departments, and in private practices.
Their responsibilities include record keeping, financial management, recruitment and hiring, and maintaining communication with the healthcare team.
Entry level HS managers earn $58,350 annually, while senior level HS managers earn as much as $176,130 per year. HS management offers excellent career opportunities, and is expected to grow fast at 20.5% between now and 2026. You can find health service managers jobs here.
You can choose the most suitable job for you by reading the article How to Find the Job that Suits Me. A bachelor's degree in business management is enough for these jobs, but some employers prefer master's degrees for these positions. Follow the link for similar business management roles.
Was this article helpful?
The information on this site is provided as a courtesy. GradSiren is not a career or legal advisor and does not guarantee job interviews or offers.