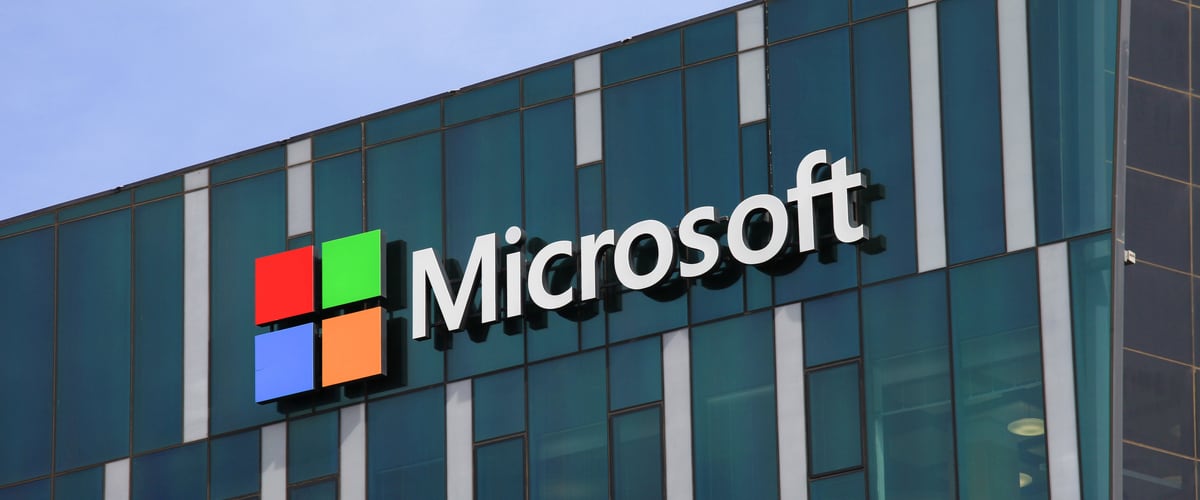 Grab the Microsoft Internship offer for this Fall: Internship Interview Process
In this new era & high competition process one can do an internship for sure, to gain an entry level job. The Internship opportunities truly mean a real-time work experience during studying. The internship is a great learning opportunity for those who want to utilize their time in such a brilliant manner. Fall is here huge companies offering internships opportunities. Like the same Microsoft also opens its windows to give a chance for students. Yes, Fall Internships in Microsoft. To grab this offer know more about the Microsoft internship interview process.
If you're the person looking to grab the Internship chance from Microsoft? Then this is for you. GradSiren completely covered the Internship Interview Process of Microsoft. Microsoft offers one of the toughest Interview processes. Why because, it's not just a part-time job opportunity, the job culture!
What is Microsoft
Microsoft Corporation is the largest & leading software company in the world. Founded by the world's richest person Bill Gates. One of the best companies in the world that provide tremendous Internships & entry level job opportunities for college students.
Every year Microsoft corporation offers plenty of internship programs as well as designed training programs for students. These Internship opportunities designed for all seasons like summer, fall, winter. The courses starting from pre-university sections to doctorate levels. These programs are customized for technical as well as non-technical people & offered those on their official website.
The Internship Interview process might be strict, but achieve this with proper guidance along with the preparation process. The one who wants to grab the Internship chance from Microsoft, follow this. This will help you to know the process.
Fall Internships at Microsoft! Crack the Interview
Before going to the interview process first let us discuss the eligibility & application process etc.
Eligibility
For Fall Internship at Microsoft, the person should complete his 2/3 year of under-graduation.
The graduate bachelor's degree should be related to computer science majors.
Where to Apply
To apply for this Internship programs, consult your career counseling centers /you can use directly from company website/apply with GradSiren
The Microsoft Corporation has accepted applications based on GPA scores. They select applications with the cutoff scores. Those might varies from college to college.
To get the complete information of GPA scores & cutoff points one of the best ways is to consult college placement cell.
Microsoft Internship Interview Process
The selection process for Fall Internships at Microsoft is entirely different. They involve in high technology building platforms. Obviously, they require the champs for their company for this the recruiting team come up with brilliant patterns.
Online test/Written Exam
Fly- round
Technical Interview
Personal Interview
Final Round
Online Exam
The competition begins here… simple says an elementary level, all the selected candidates should come for this round.
Here the questions related to Technical as well as Aptitude. So, need to cover these two topics for better scores.
Based on the scores the candidate promotes for the further levels.
Fly-Round
This test also conducted through online, most of the time they go with the online but sometimes written test. So, chances are there prepare for both
Here you should answer for 2 questions among 3. Easy to moderate round this fly-round.
First two rounds scores should notice, perform well to jump out the rush process.
Technical Interview
One of the toughest phases, of the whole interview. The Interviewers ask questions based on C & C++
Prepare for this round with clarity concentrate on one subject either C or C++ (data & algorithms)
Search thoroughly on binary trees, deadlock, stacks, OS concepts, etc. Try to solve previously asked as well as recommended questions
Personal Interview
In this round, you can face questions related to soft skills & personality development.
Most of the students failed in this round because of their lack of communication skills as well as presentation skills.
Even for technical people soft skills & communication skills are essential, don't neglect.
HR Interview
Basic HR questions will hit you in this round like most generalized one what you want to be? and more likely Where do you see yourself in the following five years?
To prepare this round try to see mock interviews, advisable but not necessary.
Once you cracked all the rounds, based on your majors the teams will decide. Later on, they offered the appointment letter. Mostly the internship will be 8-10 weeks, as well as also referred for the pre-interview level.
This is the selection process of Microsoft Internships. Fall Internships at Microsoft is available in the above link. Want to find some more similar internship opportunities in this Fall Season? GradSiren provides all most of all fortune 500 companies Internship opportunities for students. Get smart alerts from your dreamed company with the free subscription.
Was this article helpful?
The information on this site is provided as a courtesy. GradSiren is not a career or legal advisor and does not guarantee job interviews or offers.