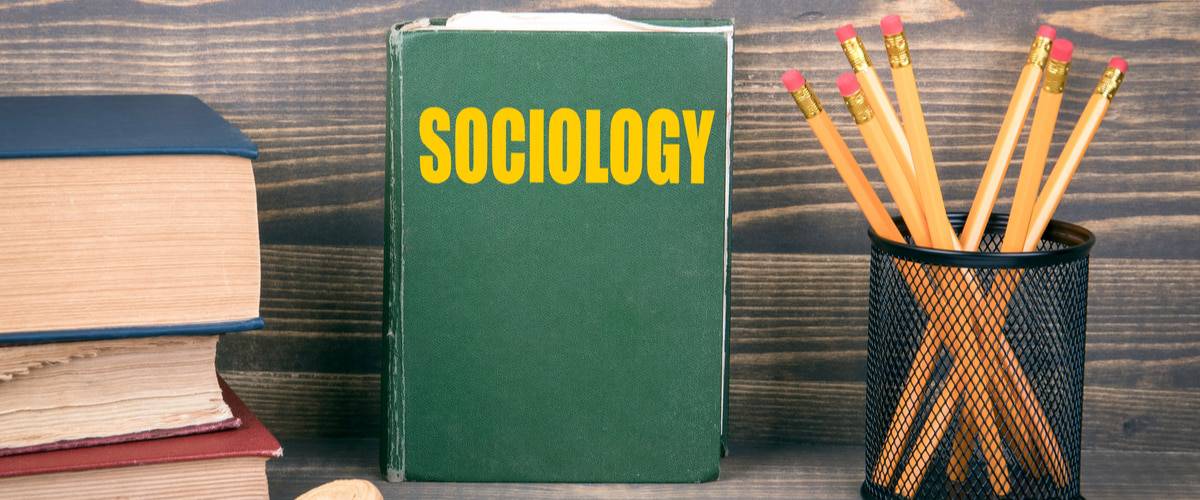 Best Jobs for Sociology Graduates
Are you interested in the ways people communicate, interact, and face challenges in work and play? What about groups of people and their family systems, class structure, and social organization? For these reasons and more, you may have chosen a career path in sociology. Sociology is the study of people and societies using scientific methods and research techniques. Sociology students learn how to evaluate and find solutions for social problems through their knowledge and understanding of social phenomena.
Plenty of entry-level, full-time jobs for sociology majors are available, and the good thing about a degree in sociology is that it prepares you for many different positions. If you're a recent graduate or just considering a sociology major, check out these job possibilities.
1. Market Research Analyst
Most large companies hire market research analysts to collect and analyze data, evaluate consumer buying habits, study the marketplace, and evaluate competition. They might also be involved in marketing, from traditional advertising and TV commercials to social media outreach. A degree in sociology is often ideal for this position since it provides the necessary skills.
According to the Bureau of Labor Statistics Occupational Outlook Handbook, employment opportunities for market research analysts are expected to grow 23% from 2016 – 2026. Annual salaries range from around $34,510 – $122,770 in the US depending on experience and region.
2. Human Resources Specialist
A human resources (HR) specialist position is a great fit for sociology graduates. And since almost all companies need HR specialists, sociology graduates can start with an entry-level job in a company that suits their particular interests.
Anyone in HR needs excellent communication skills and an ability to work well with diverse groups of people, but requirements vary. Assessing job candidates, mediating conflicts, and implementing training and job development programs are just a few responsibilities an HR representative might have. For complete information about HR specialists, read more.
The demand for HR specialists is about average, with career opportunities projected to grow 7% during 2016 – 2026. Annual salaries for entry-level HR representatives with degrees in sociology start around $35,810, but with experience, salaries can grow to more than $103,570.
3. Social Worker
Social work includes working in schools, hospitals, healthcare clinics, and state or local organizations. Social workers help people with unemployment, mental illness or addiction issues, grief and loss, and family struggles. They also connect people to organizations that provide basic needs such as food, childcare, and healthcare. Social workers often help children and teenagers while others focus on older adults and the elderly.
If you have good communication, organization, problem-solving, and interpersonal skills along with a strong desire to help others, an entry-level job as a social worker might be right for you. The job outlook for 2016 – 2026 is good with 16% growth expected. Annual salaries range from $29,560 to as much as $79,740.
4. Probation Officer
You might be surprised that a four-year sociology degree is a great match for a job in law enforcement. Probation officers work for state and local governments to help people on probation or those who have recently been released from jail. The main tasks of a probation officer are to help individuals meet court-ordered requirements or assist in the transition between incarceration and independent living.
Communication and interpersonal skills are necessary as well as good critical thinking and decision-making along with emotional stability. Salary range is $33,920 – $90,880 with average job growth at 6% anticipated for 2016 – 2026.
5. Survey Researcher
Have you ever taken a formal survey? Whether the survey focused on opinions, beliefs, politics, health, or community issues, chances are good a survey researcher designed it. Survey researchers investigate specific topics, decide the best way to collect more information, design surveys, and analyze the data they collect.
Survey researchers work for large companies, government organizations, political groups, and community or charitable organizations. Job growth is slow at 2%, but if this type of work interests you, it's a worthwhile pursuit. The annual salary range is $27,000 – $100,660.
These are just a few of the best entry-level positions for graduates with a degree in sociology. Many other interesting jobs require a bachelor's degree in sociology or the social sciences, liberal arts, and related fields. Research assistant, human resources positions, and jobs in higher education are just a few. A master's degree can help you go even further.
You can also find similar sociology careers at GradSiren.
Was this article helpful?
The information on this site is provided as a courtesy. GradSiren is not a career or legal advisor and does not guarantee job interviews or offers.