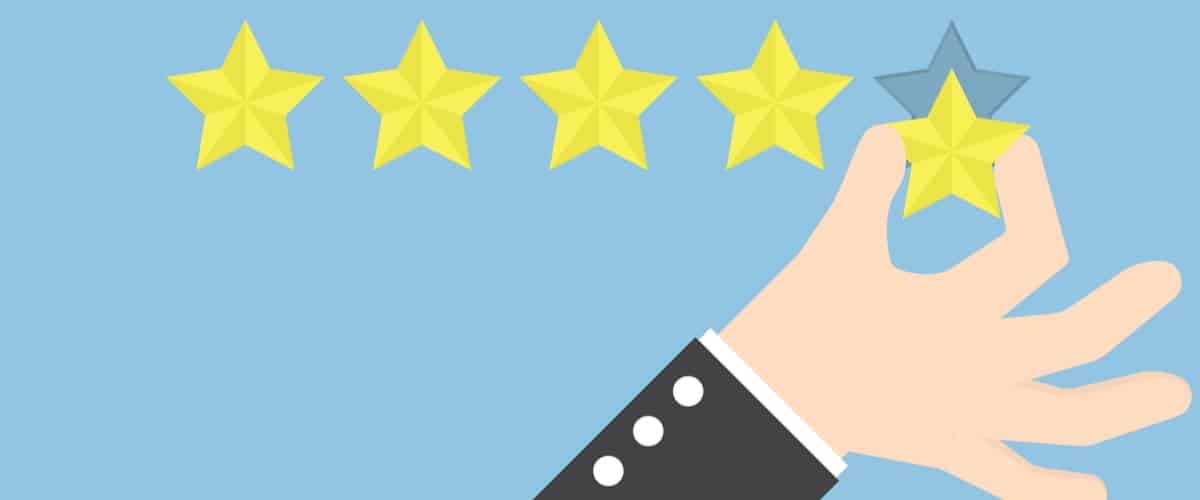 Top Ten Companies for Entry-level Jobs
College students often ask questions like, "What companies are hiring recent graduates from colleges and universities?" and "Who has the best entry-level job opportunities?" It's quite natural, especially when you feel unsure about your ideal career path. "What kinds of jobs should I apply for after graduation?" may lurk in the back of your mind as you approach graduation. Even after graduating, you might even be asking, "What am I qualified to do? What kind of job will I enjoy doing?" It's enough to drive you crazy! But don't worry—get answers to those questions and more right now. Here are best entry level jobs in ten companies.
Entry-Level Jobs in Ten Companies
The US-based multi-national company (MNC) Oracle Corporation is a computer technology company located in Redwood Shores, California that specializes in cloud-engineered systems, enterprise software products, and database management systems, among other interests. As the third largest software company, Oracle offers a wide variety of entry-level job opportunities for recent college graduates. For more details about the company and job listings at Oracle, take a look here.
The world's largest e-commerce and cloud computing company is Amazon.com, Inc., a US-based MNC with headquarters located in Seattle, Washington. Amazon is the largest internet retailer by revenue in the world, and they regularly hire recent graduates for entry-level jobs. Positions and responsibilities vary widely, and your best bet is to learn more about this tech giant and how you can find Amazon entry-level career opportunities in North America and around the world.
Ernst & Young is a U.K. based company that provides multinational professional accounting services in four regions. Their headquarters are located in London, England, and they've occupied 29th place in 100 Best Companies to Work For by Fortune magazine. As one of the largest professional service companies in the world, EY always has entry-level jobs for recent graduates. Get more details about EY and a job listing here.
Another large MNC, Accenture is headquartered in Dublin, Ireland and provides management consulting and professional services in six divisions: Accenture Consulting, Accenture Digital, Accenture Federal Services, Accenture Operations, Accenture Strategy, and Accenture Technology. It's a Fortune Global 500 company that offers services in over 120 countries around the world. What's more, Accenture is one of the top companies for entry-level job opportunities for recent graduates. You'll want to investigate Accenture and the career opportunities they offer.
Deloitte Touche Thomatsu Limited (usually referred to as Deloitte) is a U.K. based MNC that offers professional financial services to clients. Headquartered in London, Deloitte is the largest professional services network in the world and the 4th largest privately held company in the US. Deloitte specializes in auditing, consulting, enterprise risk, financial advisory, and taxation, and because it's such a big company, it typically has a lot of job openings to check out. A list of Deloitte entry-level jobs for recent graduates in the US is available here plus more information about the company.
Enterprise Holdings is the privately held American company best known for its car rental companies like Enterprise, Alamo, and National Car Rental. With headquarters in St. Louis, Missouri, Enterprise Car Rental is the largest car rental service company in North America with over 100,000 employees. With so many positions required in such a large company, entry-level jobs for recent graduates are available. And with their strong focus on employee and customer satisfaction, this is definitely a company you'll want to learn more about. Browse the IT career opportunities for entry-level positions at Enterprise Holdings.
International Business Machines Corporation, better known as IBM, is a well-known US-based MNC that provides IT products and services in over 170 countries. Based in Armonk, New York, IBM manufactures computer hardware and software along with hosting and consulting services. They're also known for extensive research and inventions such as the UPC barcode and the automated teller machine (ATM). IBM is one of the largest organizations in the world with over 380,000 employees, and you're sure to find plenty of entry-level positions that grab your interest. Check out IBM entry-level careers in the US.
Lockheed Martin is a US-based company that provides aerospace, security systems, advanced technologies, and defense services with worldwide interests. Based in North Bethesda, Maryland, this MNC is one of the largest companies with more than 100,000 global employees. Ranked 59th in the 2018 Fortune 500 list, services are divided in four segments: Aeronautics, Space Systems, Rotary and Mission Systems, and Missiles and Fire Control Systems. Learn more about Lockheed Martin's entry-level jobs in the US.
Insight Global is a US-based recruiting company that provides employees for Fortune 1000 companies across the US and Canada. Located in Atlanta, Georgia, Insight Global specializes in fields such as information technology, accounting and finance, engineering (non-IT), and government jobs, and they offer multiple entry-level job opportunities for recent graduates in 49 US and Canadian locations. Learn more about career opportunities for recent graduates at Insight Global.
Widely known as Vanguard, this registered investment management MNC has its headquarters in Malvern, Pennsylvania, US (close to Philadelphia and New York City) and offices in Australia, Asia, and Europe. As the largest provider of mutual funds in the world, Vanguard also offers asset management, brokerage services, educational account services, financial planning, variable and fixed annuities, and trust services. If you're interested in finance and investments, Vanguard might be your dream job. Check out recent graduate jobs at Vanguard.
These are top ten companies that hire recent graduates for entry-level jobs, and new graduates often apply. Plenty of other Fortune 500 and 1000 companies offer entry-level positions with high salaries, so don't hesitate to apply for jobs best suited to your needs and interests.
And don't forget: start your entry-level job search by reading this article and prepare for your first job with a free registration on GradSiren, one of the best job sites for entry-level jobs and internships.
Was this article helpful?
The information on this site is provided as a courtesy. GradSiren is not a career or legal advisor and does not guarantee job interviews or offers.