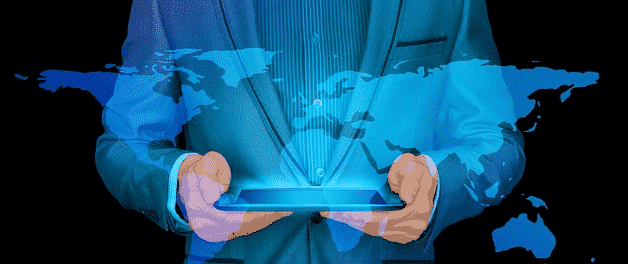 Nine Best Internships for Business Graduates
Internships for business graduates are the professional work learning opportunities for almost all college students. Well! All internship opportunities are not providing the same chances though as such. Some Internship opportunities allows you to do fascinating work and meet industry experts. While others will just keep you running to get coffee or suffocate you in activities you weren't prepared to do. So, before choosing to do any Internship, it is important for a prospective intern to make a steady and analytical observation of all possibilities which may be these imperative questions in mind like what really matters? Brand value? Learning opportunities? Stipend? Or maybe all of them? Well! After doing a thorough survey our team at GradSiren tried to come up with these list of some top nine best internships for business graduates.
There are a wide variety of full time & part time paid internships also unpaid internships for unpaid intern careers for young people out there after their high school & university graduation areas which could give good real-time work experience to the intern nation to channel their career right at the early stages. The list was prepared by considering various factors associated with Business Professional internships. During the process, these nine companies are noted as best to work by business graduates.
2019's Best Internship Companies for Business Graduates
The top nine prestigious internships providing companies list is here for your reference. All these companies hire their business interns to form various platforms like direct recruiting from colleges, employment portals & even referrals selection procedures as well.
Google
Apple
Microsoft
Tesla
Facebook
Goldman Sachs
Amazon
J.P. Morgan
Space-X
It is well in case of possibility that Google secured its first place in internships, but Facebook off late perhaps because of the facing challenges in the data areas seems lost its luster! Well, Apple continues to close the transparency gap with their meticulous process implementation strategies. The Net Genre X platforms did a fabulous work in providing the best intern facilities with great learning opportunities. So, you people know the list of nine companies now. Let us further continue the read to get more a detailed information about these internship programs.
Google
Firstly it is important to note, the tech pioneer of search engines company Google placed as No #1 for its internship programs. The search engine entity offers $8000 – $8,500 stipend for business interns with multiple ranges of opportunities. Their programs are vivid and the information provided here is not exhaustive, however. Follow the link to discover more google business internships for 2019.
Apple
Apple is an electronic mobile gadget manufacturing company that perhaps needs no prelude about. With its unique brand identity, it stands out of the ensemble of its peer always. The Gadget Company calls its internships by the name of Student-Jobs & offers it with a great learning agenda embedded in it for all students. The stipend ranges between $7,000 – $7,700 for business internships. From the beginning, the interns learn Apple's day to day business operations at real-time work environments. Follow the link to explore 2019's business internships at Apple.
Microsoft
Obviously, this software developing company provides cool internships for business graduates as well as the legendary firm is well known for their contributions to the field of technology in new millennia. At Microsoft the interns also get involved in projects this is what they make different from other companies. The stipend ranges between $7,500 – $8,000/M. Microsoft internships are designed to provide a great learning opportunity for students through industry experts directly training the fresh interns into the industry. Follow the link to get more details regarding this. Have you already applied for the internships? here is the Microsoft's Interview Process
Tesla
Young in blood & style of their ideologies as widely identified with a  repute, this American automotive company specialized in manufacturing the electric cars offer greater opportunities to interns. Leadership team comprising current pioneers of the class like Ilon Musk mentoring an intern! What else could a University Graduate crave for? This company secured #4 position in providing the most prestigious internship programs for students. Tesla offers year-round internships for business graduates. For current positions follow the link. For in-future opportunities click here. The stipend ranges are started $25 – $43/H.
Facebook
The famous social media channel has lost its first-place title. There are many reasons for this drop for example data breach, controversies, security issues etc. But still, this company was in #5 place, as a most prestigious internships providing company. The workplace is filled with huge learning opportunities & eye-pleasing benefits. The stipend ranges should be like $9,000 – $9,800/M for business graduates. Facebook business internship opportunities are here!
Goldman Sachs
The bank & financial service providing company honored with #6 position. When it comes with non-tech sector this might be placed as #1 for business internships providing company. The stipend for Goldman Sachs interns would be like $6,236 to $6,589. The other facilities & employment benefits are appreciable. The most important thing at Goldman Sachs is 18-20% interns have secured their entry-level jobs. Grab these Goldman Sachs internships to your bag at early stages.
Amazon
The US-based corporate multinational e-commerce company Amazon placed at #7 position. This company provides appreciated stipend means $13-$15/H. Bu the lack of transparency & mentors communication this corporate entity lost its priority glance. Bust still in top ten race, so consider these 2019 business internships. This e-commerce company provides vivid internship opportunities for business graduates, click here to know more.
J.P. Morgan
The American topmost financial investment company cum bank owned #8 position in this prestigious war. They create a best learning platform for students by industry experts. In addition to that, they also involve interns for their regular work responsibilities. The world's second largest bank pays good stipend too for their business interns. Chase your 2019's first internship at J.P. Morgan Chase.
SpaceX
The aerospace parts manufacturer & transporter is this Space-X. Space Exploration Technologies doing their space part manufacturer business with this SpaceX name. Last Year this company was in #15 position, but for this 2019 year the entity achieved #9 position. This is happened because of its performance, creating an interesting work environment, setting good learning platforms, stipends, etc. Are you a business graduate? These Space-X business internships are for you, grab now.
These are only some of the best real-time work learning platforms for business graduates while choosing internships. Hope this short list makes you a clear idea about 2019's best internships providing companies. In addition to this, explore 2019's top internships for business graduates by following the link. You could also be able to apply those right from here only. Want to get notified by fortune 500 companies business internship programs? Click here.
Was this article helpful?
The information on this site is provided as a courtesy. GradSiren is not a career or legal advisor and does not guarantee job interviews or offers.