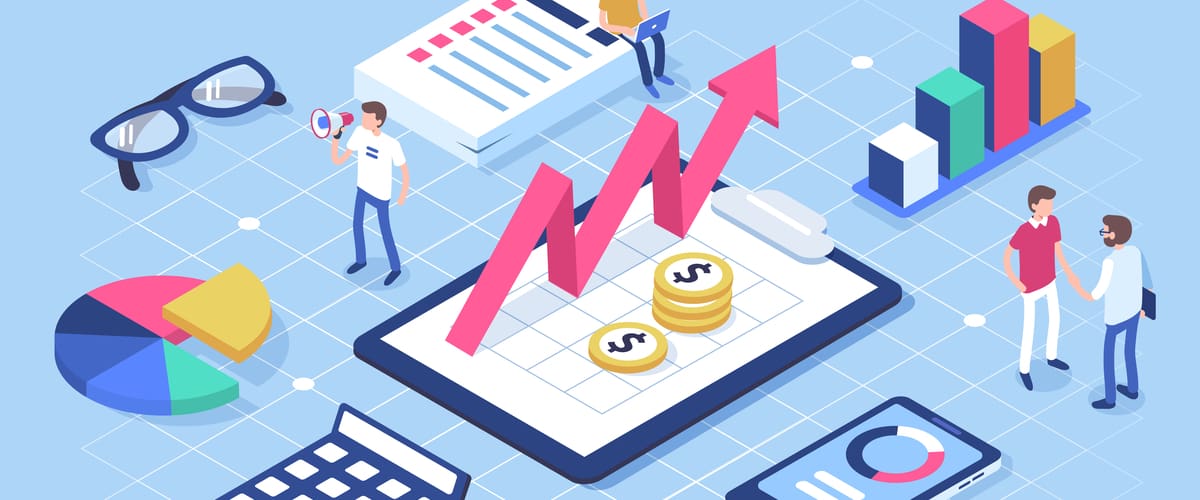 Top Seven Firms with Paid Accounting Internships
Finding an Internship
Are you pursuing a degree in accounting and looking forward to a career in the accounting industry? If so, you probably know that an internship is a respected company can launch your career, grow your network, and provide numerous opportunities down the road.
But how do you find one?
As an accounting or finance student, we know you're busy juggling classes, homework, and extracurricular activities. And you might even have a part-time job. But a summer internship program is the key to kick-starting your career, and you'll want to spend time locating one for the summer or any time.
Requirements for a certified public accountant license (CPA) vary widely depending on your country. In the United States, requirements also depend on the state, but most require a certain number of working hours under supervision by a licensed CPA to qualify.
The good news is that internship hours often qualify as work experience required to sit for the CPA exam. Check with your university and state, province, or national laws.
Accounting internships are valuable, there's no doubt about that. But where should you start looking?
For starters, here are the top seven companies with accounting internships for college students. We've chosen them based on a stipend (pay), student training, professional learning experiences, and prestige, too.
PricewaterhouseCoopers (PwC)
PwC is a global professional services company based in London, U.K., and in the U.S., it's one of the top firms to work for. PwC is a privately held company, and it's the second-largest firm of its kind in the world and the fifth-largest in the U.S.
Known as one of the "Big Four," PwC offers internship programs around the world in several different departments including Tax and Legal, Advisory, and Audit and Assurance. One of the advantages of interning with a company like PwC is access to a large network of information and exposure to global business practices. On top of that, PwC offers paid accounting and finance internships, and if you do well, you might have a job waiting for you when you graduate. Have a look at PwC internships right here.
Deloitte (Deloitte Touche Tohmatsu Limited)
Deloitte is the largest professional financial services company based on revenue and number of employees. This multi-national company offers a wide range of financial services including taxes, auditing, consulting, advisory, and risk management.
To introduce new industry experts to their company, Deloitte offers internship programs for students year-round. Some programs are part-time while others are full-time, and they offer paid internships for accounting interns. Learn more about working for Deloitte and accounting internships.
Ernst & Young (EY)
Like PwC and Deloitte, EY is a Big Four corporate accounting firm headquartered in London, U.K. Similar in structure, it's a privately held company with member firms around the world, and it's the ninth-largest organization of its kind in the U.S.
EY designed a career development framework to help students learn more than just technical skills. In fact, they emphasize soft skills like collaboration and business relationship skills.
EY also offers a unique opportunity called the Emerging Leaders Program. It's a one- or two-day program for second-, third-, and fourth-year students depending on their educational goals. Check with your university's career service office for more. Meanwhile, browse through internship availability right here.
KPMG International (KPMGI)
Based in Amstelveen, Netherlands, this Big Four auditing company provides services through its member firms to more than 80% of Fortune 500 companies globally.
With over 200,000 employees, KPMG offers multiple financial services including taxation, auditing, and accounting advisory. The company is committed to their Sustainable Development Goals which focuses on inclusion and diversity, community investment and improvement, and environmental issues including climate change. In addition, the company sponsors a program to encourage women to pursue STEM careers, and it's frequently listed among the best companies to work for.
KPMG provides accounting internships throughout the year. Learn more about the latest accounting internships in KPMG.
Grant Thornton International Ltd (GTIL)
As the world's fifth-largest accounting network, Grant Thornton International Ltd is a private company incorporated by limited guarantee in England and Wales. While it doesn't offer direct services, it operates as an umbrella company under which member firms operate.
Offices are located in over 130 countries worldwide, and member firm Grant Thornton, LLP has a strong U.S. presence based in Chicago, Illinois. With an extensive internship program, graduate and undergraduate students can take advantage of winter or summer positions and benefit from a well-developed coaching program.
Grant Thornton offers paid internships and the prestige of interning at such a well-known, respected company. Browse the updated list of Grant Thornton accounting internships.
Binder Dijker Otte (BDO)
BDO is one of the world's largest professional services company and operates its various member companies in 162 countries.
BDO offers business advisory services in addition to accounting and tax-related services. Among the organization's clients are companies in the gaming, hospitality, and leisure industries, and it's the fifth-largest professional service network entity of its kind.
The internship program at BDO is one of the best. In fact, Vault.com ranked it seventh among all accounting firms and listed it as one of the 50 best internships, overall. Check out the most recent BDO accounting internships.
RSM international
RSM is another multi-national accounting network, and it's one of the largest in the world. They're known as "country specialists" because they have expert knowledge of financial and tax regulations as well as cultural aspects in each country they're located.
In the U.S., the international entity does business by the name RSM (previously McGladrey), and internship recruiting takes place at top colleges and universities around the country.
Students (both bachelor's and master's degree) who have 12-18 months before graduation can apply, but keep in mind that hiring can take place 6 months to a year before the actual start date. Learn more about RSM internships right here.
Stay up-to-date with these and other internship opportunities. Register for free updates. And share your thoughts and experience in the comments below!
Was this article helpful?
The information on this site is provided as a courtesy. GradSiren is not a career or legal advisor and does not guarantee job interviews or offers.