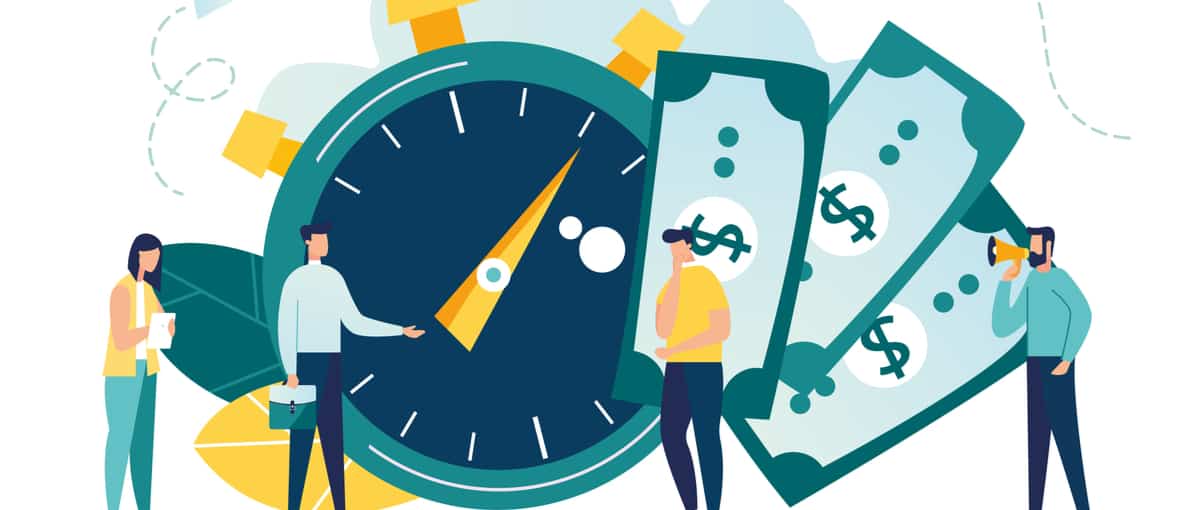 Top Seven Finance Internships
Internships are not only for academic credits. They are important to gain valuable work experience and real-world exposure, and they offer the opportunity to discover niche areas of interest. Many financial organizations provide a great learning platform for graduates through their internship programs. Lately, some of them have begun to offer a good stipend too. This could help students with their expenses as they transition from the academic to the professional world. Here is a list of seven finance companies that offer an exciting internship.
Kleiner Perkins
Capital One Financial Corporation
Northwestern Mutual
AFLAC
AT&T Inc.
Charles Schwab
Discover Financial Services
1. Kleiner Perkins
Kleiner Perkins (KP) is a US-based company that provides specialized financial services, in venture capital funds and investments. Their internship program, known as the KP Fellows Program, provides a significant learning opportunity for outstanding students. In 3-6 months, KP fellows are allowed to deal with real-time projects, build new relationships with clients, and become involved with daily operations. Interns also participate in KP's private and public parties where they have a chance to meet official people with whom they can build a network.
Eligibility – The fellowship is open to undergraduate and graduate students who are studying engineering, math, science, or software development-related fields. The graduates must be studying at US universities only.
Where to Apply – Students can submit their application here (http://fellows.kleinerperkins.com/#apply)
2. Capital One Financial Corporation
Capital One provides a broad range of financial services to clients in the US, Canada, and the UK. The Analyst Internship Program involves students in targeting oriented projects, core business projects, analytical meetings, etc.
Eligibility: This program takes place during the summer prior to a student's senior year and is open to individuals studying to be data analysts, business analysts, data scientists, or strategy analysts. The duration is 10 weeks.
Where to Apply – Follow the link to apply. (https://campus.capitalone.com/job/richmond/technology-internship-program-other-amazing-universities-17-18/1786/5360416)
3. Northwestern Mutual
Northwestern Mutual offers services that are related to financial consultations like education planning, retirement planning, investment advisory services, business planning, estate planning, private client services, and wealth and asset income protection. It also offers products like life insurance, investments, and advisory products.
Students who participate in the Northwestern Mutual Internship get real work experience while also getting a paycheck.
Eligibility – The program is offered throughout the US, and is open to full time students.
Where to Apply – Applications are accepted on a rolling basis. Follow the link to apply NM.com/careers
4. AFLAC
AFLAC is the largest insurance company in the United States and is well-known for payroll deduction coverage. With over 50 million users, the company also offers supplemental health and life insurance products.
A student who is looking for a real-world learning platform in the healthcare industry would greatly benefit from the AFLAC summer internship program. AFLAC gives a lot of freedom to the interns because they can give a fresh viewpoint when dealing with clients. Internships are available in finance, IT, accounting, compliance, legal, and strategic management.
Eligibility – The 10-week paid internship program is open to undergraduates and recent graduates with a GPA of 3.0 and above.
Where to apply – If you are interested in AFLAC's summer internship program, then follow the link (https://www.aflac.com/sales-jobs/career-opportunities/default.aspx) or else share your resume to this mail id HTerry@aflac.com
5. AT&T Inc.
AT&T, the largest telecommunication company, is a US-based multinational conglomerate holding company that also provides mobile networks.
The AT&T Finance Leadership Development Program (FLDP), a 10-week internship program, provides a significant platform for professional learning. Interns learn to work in various areas like capital planning, business consulting, investor relations, and treasury.
Eligibility – Through this program, 50 students can get the opportunity for professional learning. Graduate students and business school students are eligible for this program.
Where to Apply –Follow the link to apply (att.jobs/college)
6. Charles Schwab
Charles Schwab operates its services out of San Francisco, California. The 48-years-old bank and brokerage firm is one of the largest in the US.
The Schwab Intern Academy provides students with the opportunity to learn about finance, marketing, corporate risk management, branch networks, client solutions, investor services, internal auditing, retirement plan services, human resources, retirement business services, and operations, to name a few.
Eligibility – For this 6-12-week program Schwab Intern Academy recruitment team selects 100 potential interns. College juniors and seniors, and graduate students, Individuals should be able to work full time and on-site.
Where to Apply – Follow the link to apply (http://aboutschwab.com/work-at-schwab/interns)
7. Discover Financial Services
The thirty-four-year-old bank and payment company is a subsidiary of Sears, Roebuck and Co., and offers private loans, student loans, home loans, personal loans, credit cards, and more. Discover Internship Program (DIP) is the active professional training program where students can get real-time experience on client consulting, cross-functional knowledge, ongoing developmental training, etc.
Eligibility – This program is designed for college juniors and seniors and graduate students for a 3 to 6 month duration. Candidates should be US citizens or have a permanent US residency, and have a 3.0 GPA and above.
Where to Apply – Follow this link & apply for this year's internships. (https://jobs.discover.com/job/8588029/2019-consumer-banking-internship-program-undergraduate-riverwoods-il/)
Was this article helpful?
The information on this site is provided as a courtesy. GradSiren is not a career or legal advisor and does not guarantee job interviews or offers.