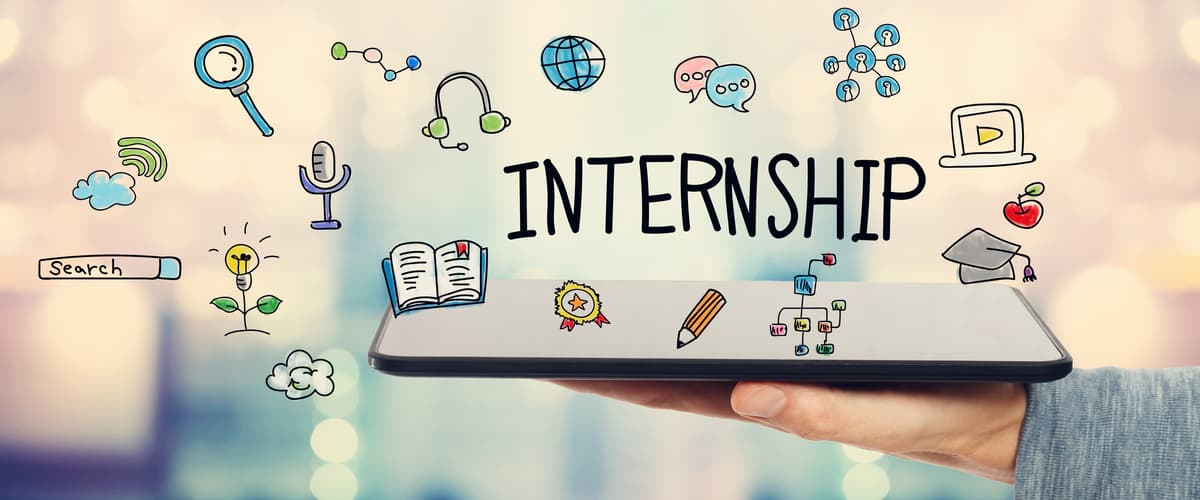 Best Paid Summer Internships for College Students
Summer internships are one of the best career development opportunities for college students in the U.S. Unfortunately, acquiring work experience via internships can create financial hardships since many are unpaid or pay very little.
Exceptions exist, however, depending on your career field. Industries that frequently offer paid internships with meaningful work include technology, finance, marketing, energy supplies, media, and culinary arts. These business areas include international positions around the world where interns work on real projects at the entry-level.
If you're a second- or third-year student or plan on graduate work, take a good look at these and other internship possibilities since you'll want to plan for the upcoming years, not just for this summer.
1. Facebook
Facebook is headquartered in Menlo Park, California, U.S. and it's one of the top Fortune 100 companies. With $55.8 billion in revenue (2018), Facebook is the largest social media platform worldwide. That might not surprise you, but the pay they offer interns might.
How does $8000 per month for work experience sound? That's what Facebook summer interns make, on average, and if they worked full-time at the same rate, they're earning $96,000 annually. Seriously! That's far more than the average family earns each year.
The company provides paid internships for college students in multiple areas, but you can bet the competition is fierce. Shoot for the sky (why not?) and check out their internship opportunities.
2. Microsoft Corporation
You probably know that Microsoft is a multinational company that specializes in software, hardware, consumer electronics, personal computers, and a variety of accessories including the Xbox game console.
Founded in 1975 by Bill Gates and Paul Allen, Microsoft's main headquarters are in Redmond, Washington, U.S., and offices are located around the world.
Microsoft offers internships for traditional four-year university students as well as high school, master's degree, and Ph.D. students. Interns earn, on average, $7,100/month, which makes Microsoft the second highest paying internship opportunity.
Think you've got what it takes? If you want to gain hands-on experience, explore internship possibilities at Microsoft and read this article about Microsoft's application and selection process.
3. Apple, Inc
You know about Apple's key products like iPhones, iPods, Apple watches, MacBook, iMac, and iTunes, right? But did you know this giant tech company encourages young talent by providing paid internships and scholarships?
Apple, Inc. headquarters are located in Cupertino, California, the U.S. and sponsors some of the highest-paid internships you can find for undergraduate, graduate, and Ph.D. students. Hourly pay averages $36 and bonuses push that figure up even higher. Plus, in partnership with The Thurgood Marshall College Fund (TMCF), Apple offers the HBCU (Historically Black Colleges and Universities) Scholar and Ambassador programs. And that can mean up to $75,000 of need-based funding for the upcoming academic year.
It's highly competitive, sure, but worth looking into. Learn more about Apple internships right here.
4. Google
The American-based global firm Google LLC has become well-known largely due to its internet search engine by the same name: Google. Based in Mountain View, California, their services include cloud-based computing, advertising, software, and consumer electronics such as the Nexus smartphone followed by the Pixel line of products including smartphones, laptops, and notebooks. They also own services such as YouTube and Blogger.
Like other Big Four tech companies (Facebook, Amazon, Google, and Apple), Google provides an outstanding summer internships program for college students and pays about $7,500 per month, not including housing stipends and other perks. And from what employees and interns say, the work environment is fabulous.
Browse Google's summer internships here, and read more about Google internships.
5. Amazon.com, Inc
Amazon, the largest e-commerce company in the world, is based in Seattle, Washington, the U.S. The company is well known for its retail sale of books and videos, cloud computing, and consumer electronics such as the Kindle e-reader, Fire tablets, and Echo devices as well as almost limitless retail products.
Amazon offers internships year-round, but most take place in the summer for 12-16 weeks. The company provides training and mentorship as well as "self-service" training, and average intern pay is $6,107 per month plus bonuses.
Browse here for more Amazon Internship details, and get more detailed information about the Amazon selection process by reading this article.
6. ExxonMobil Corporation
ExxonMobil is an oil and natural gas company, headquartered in Irving, Texas, the U.S. It's the world's largest crude oil and gas company, and in addition to oil and gas, they also deal in aviation and marine fuels and lubricants as well as various chemicals among other products
ExxonMobile offers paid internships for undergraduate students in the summer season, and they're looking for
Students actively pursuing a bachelor's, master's or Ph.D. in the United States
Record of strong academic performance
Willingness to take on challenging assignments and manage multiple projects and deadlines
Candidates open to relocation
They typically pay interns, on average, $6,750 per month. With bonuses and other compensation, interns can earn an average total pay of $81,000.
Internships are one of the best ways to gain real-world work experience, grow your network, and even land a full-time job. But a lot of college students don't take advantage of them because they don't pay. But some companies actually do pay interns, as you can see, and they play them well. So check out these and other top companies who are looking for talented people like you and are willing to pay you for your efforts. Shoot for the stars. You'll be glad you did.
Read more about the importance of internships right here on GradSiren and search for similar paid summer internships by following this link. Also, get the latest internship opportunity updates in your e-mail by subscribing to our job updates.
Was this article helpful?
The information on this site is provided as a courtesy. GradSiren is not a career or legal advisor and does not guarantee job interviews or offers.