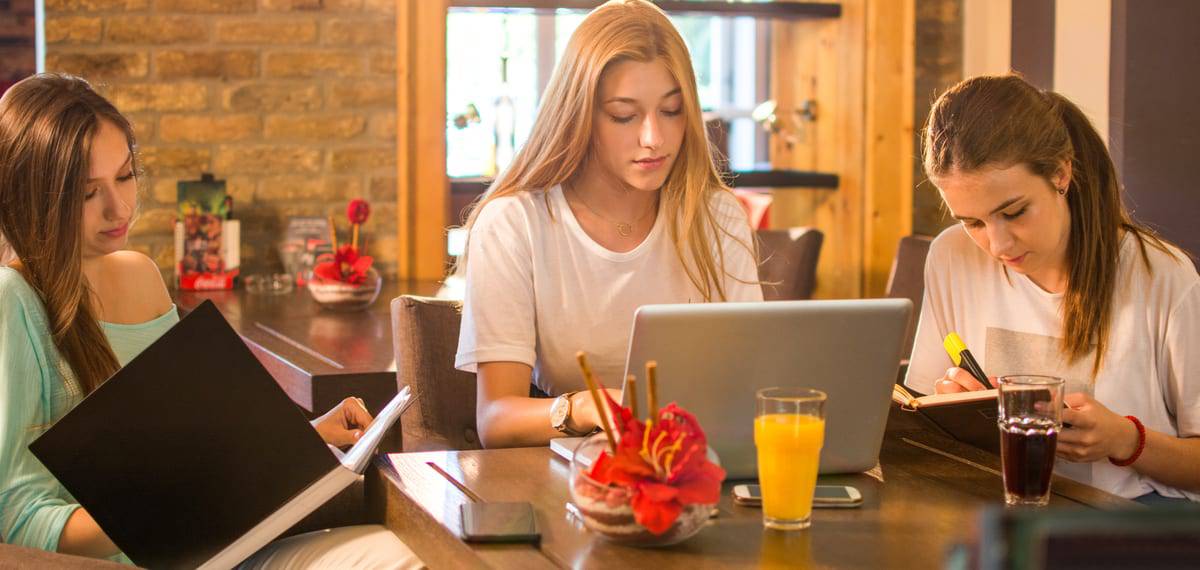 High School Internships – All about career benefits & advantages
The high-school internships are for students who are interested in pursuing a work experience during their schooling .Usual thinking is that Internships are the easy walk ways for making a career successful. But there is a lot more associated to its truth side! Yes, high-school internships allow scholars to succeed only if they learn new skills & prove mettle well. Doing an internship in high-school is a fabulous way to get some real work knowledge before stepping into college. At the same time, with these internship programs students also get places in more selective colleges. Apart form this the benefits of high school internships are limitless. Some benefits are discussed in this article. Please have a look for more insights.
High School Internship Benefits for Pre-college Students :
Doing internships/externships, are more beneficial for high-school students if planned well in earlier stages of their career. Right from college admissions to landing into entry level jobs, there are many benefits. Those are categorized into two broader types.
· Short term Benefits
· Long terms Benefits
Short Term Benefits :
With school internships students gain some immediate benefits. We have placed them in short terms benefits here.
1.Gain real-time Experience – As a high-school student (teenager) getting real time experience is a big thing for a student's learning curve. Completing an internship will help you to apply those school subjects' theories in work place. First thing to remember is not to expect a new work daily. But try to do the identified work with proficiency & inclination.
2. Choosing a Right Subject in College Majors – Realizing what you want to do is always the most important part in building a successful career. Doing an internship will help you detect your interests & sets your career goal in a right course of development. In high school level internships, you may like the work filed or may not. That will definitely help you choose academic majors properly.
3. Learning Different Career Paths – These are helpful in not just choosing an academic major, but would also help in exploring the spectrum of career paths with an industry driven approach. By analyzing multiple career paths at early stages, you can picture future goal at pre-college level itself. With this you can choose college internships based on your specific skill being educated well.
4. Stand-out from a group of profiles – With school level internships experience, college administration knows your work interests, motivation, self-confidence, etc. With some real time examples. By gaining this experience in your application you would be the stand-out person among the applicants. This is more intense in bigger job markets like united states especially in full time roles.
5. Financial Support – Another important benefit is earning salary. It would be a fortune if you get paid internship at high-school level. You can also save that pay check for after schooling needs. It is a good practice if you aren't expecting paychecks at early stages.
These are some short-term & immediate benefits that you may gain with high-school internships. And coming to the long term benefits & advantages following are some worthwhile mention.
Long Term Benefits :
Apart from the above-mentioned immediate benefits, internships also provide you some long-term benefits. Here we listed few of those for you
1.Network-building – While searching for internship opportunities, you do build your own network to grab those. In the meantime, you can gain some big references, which will help you to secure an admission in college. Furthermore, that network also helps you to gain better college level internships/entry level jobs.
2. New Opportunities in Advance – School level internship experience often leads you to college level internships. Not only internships some times they lead to entry-level job opportunities even.
3. Professional Behavior – One of the most important things you learn at internships is professionalization behavior. As a teenager it's important to know how to talk, act, dressing, public behavior, etc. Understanding adults/others is the first successful step for career growth. Not just in college, after that means in real work environment also this behavior notices.
4. Developing Self-confidence – Self-confidence is the main trait for any job. By doing internships you can gain this at early stages. This is the platform to improvise your skills & showcasing them out for people. By evaluating your interpersonal skills, you can be a strong and good enough to face any interview.
These are few long-term benefits that you gain with high school level internships.
By considering all these benefits, want to do an internship? Continue your read to know about some top five high school internship programs for students that are in prominence.
Some noteworthy Internship opportunities for high-schoolers :
1. NASA – Quite surprising to note isn't it? Well! But yes NASA USA's pioneer space research organization is as such offering high-school internship program for students. Where students learn about NASA research & operational experiences. These internships are not just limited for summer! Yes, they offer internships in summer, fall, spring, and seasons. Follow the link for 2019 internship program details.
2. STIS (Scripps Translational Science Institute) – Students who have interest in genetics can apply for this internship. Through this internship program pupils learn new things in certain areas like genomics, biology, computational biology, etc. This 8-weeks program is available in summer only, click the link for details.
3. BOA (Bank of America) – Bank of America offers student leadership program for high school students. Through this program they provide tools & programs to develop leadership skills. Follow the link if you want to become a student leader for 2019.
4. Microsoft – Multinational tech-freak corporate company provides a summer internship program for high-school students. Which is a paid internship program with 10-weeks duration. Through this program students allows to study about computer science. Follow the link 2019 Microsoft high-school summer internship program.
5. Facebook – the world largest social media channel provides an opportunity for high-school students by the name of Facebook summer academy. With this they learn about Facebook's day to day works operations. The six weeks summer externship program also pays for their externs, explore more about this externship program.
These are top five high-school internships arenas for students. Apart from this other fortune 500 companies also offers these internships. Discover all those with one click.
Was this article helpful?
The information on this site is provided as a courtesy. GradSiren is not a career or legal advisor and does not guarantee job interviews or offers.