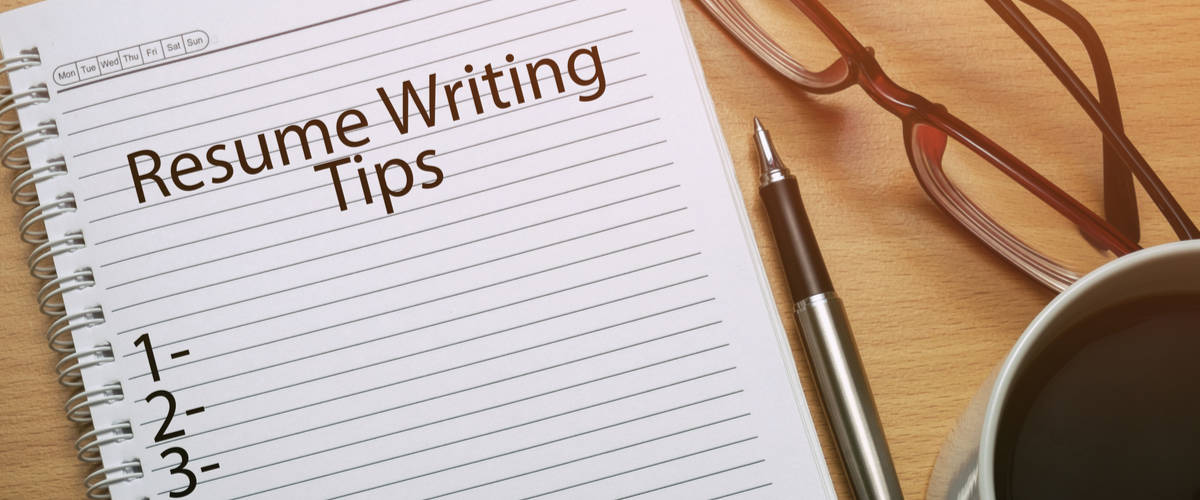 Checklist for Resume Writing: 17 Tips for Success
You've worked hard writing your resume, and it's finally done. Good job! Now you can get serious about your job search and dream of recruiters and hiring managers calling you or hiring you on the spot. Right?
Not so fast. Are you 100% sure your resume is ready?
Before you upload your resume to job boards or portals or print a hundred copies, review this list carefully. You don't want weeks to pass without success and realize your resume is to blame. It happens!
Make sure your resume is concise.
Concise means saying as much as possible with the fewest words. It means brief, condensed, compact, and compressed but, at the same time, comprehensive.
How does your resume measure up?
Check that you've used phrases, not full sentences. Typically, phrases in a resume leave out the subject but include a verb, as in "increased sales by 55%." Or "managed team of 15." In bullet point lists, the phrases are even shorter with neither subject nor verb: "advanced C++ skills."
List awards by title and name of award only: "Winner GDUSA Student Design Awards, 2017.
Use industry buzzwords to express complicated concepts, and look up synonyms to avoid repetition. And when a word isn't necessary? Remove it.
Use Quick-start Resume Templates format.
Give yourself the best chance of success by using a template that's right for you and your job search. Writing a resume isn't easy, but it shouldn't be overwhelming, either. Make your job search less complicated by customizing a template.
Use one page only.
If you're a young graduate applying for entry-level jobs, one page is all you need. If your resume flows into two pages, it's too wordy. Condense it.
On the other hand, if you've had more than ten years of experience and multiple positions, two pages might be necessary. But fill both pages—no half-filled pages—and format your resume carefully.
Use an 11- or 12-point font.
Don't try to squeeze a lot of information on one page by using a 10-point font. It's too small to read easily, plus recruiters see that trick all the time. And don't use a larger font to make your resume seem like more than it is. Rework your resume instead of trying to hide problems.
Use only one simple font style.
Choose a serif font (letters with decorative extensions) or sans serif (without extensions), and don't mix them.
Popular serif fonts for resumes include Georgia, Book Antiqua, and Times New Roman. Good choices among sans serif fonts are Calibri (the default Word font), Arial, and Trebuchet MS.
Sans serif is the easiest to read on any device, plus it scans well for job boards. Remember, you want recruiters to notice your skills and ability, not your font choices. Even in creative fields, let your portfolio show off your talent, and save your resume for simple facts.
Use 1-inch margins on all sides.
If you use tiny margins to squeeze all your information on one page, your efforts will be obvious. You're better off spending the time to condense, so see tips #1 and #3. Your resume should be crisp and simple with plenty of white space for easy reading.
For printing, use 24–32 lbs. resume paper, 8.5 x 11 inches.
Don't use ordinary 20 lbs. copier paper; it's too flimsy. Use paper designed specifically for resumes instead. Off-white/ivory, 24-lbs. paper is the most common choice, but consider 32 lbs. to make a statement. The shade of white you use depends on your industry; bright white, blueish white, creamy white, or pale gray are popular. If in doubt, stick with off-white. Textures are optional.
Ensure all contact details are correct, current, and easily visible.
Your name, phone number, and email address should be at the top of your resume. Use a bold font to make it stand out and examine it closely. Don't let a mistake stop employers from calling or emailing you! Without careful proofreading, it can happen.
Describe only relevant skills, knowledge and achievements.
This can be tough. Which skills are most valuable in the position you're applying for? There's no need to list all your skills and abilities. Mention only the important ones, and see how they match with job descriptions you're interested in.
Check accuracy of college or university information.
Include years attended for each degree unless you finished college 10-15 years ago or more and proofread carefully.
Some experts say to drop dates after 2-3 years of experience. Just remember that there's no rule that says you must include the year of graduation since skills and experience count for much more. And if you didn't graduate, list your major and the number of credits earned toward your degree.
List work experience first.
After your skills section, list your work, internship, or volunteer experience in reverse chronological order. That means the most recent job comes first and the rest follow down the timeline.
Provide employer name and location before position.
Fantastic Company, Inc. San Francisco, CA
Book Cover Design Specialist, 2015–Present
Where you place the date depends on your resume's format. If it's far to the right, lined up with others below it, there's no need for a comma after your position.
Use descriptive titles.
Be specific with your job title. Instead of "intern," for example, use "marketing analysis intern" if that was your focus. Or as above in tip #12, graphic design is the job seeker's profession, but her main work involved book covers. Since she's applying for a position at a book publisher, it's a straightforward way to show her experience.
Use keywords and buzzwords.
Most important: Don't overload your resume with keywords. It will look bad, plus it could get your resume "red-flagged" on job boards. Just be sure to use standard industry terminology for job titles, key skills, and headings.
Check job descriptions in your field and positions you'd like to have for ideas. Recruiters are searching and filtering as they search for applicants, and you want to be sure they find your resume.
Do not add personal information or anything negative
Never use a photo or mention your height and weight unless you're a fashion model or actor, and skip hobbies or interests unrelated to your field. Leave out reasons for quitting a job or why it ended, and never include marital status or children. A resume is about your job-related skills, knowledge, and experience. And that's all.
Edit and proofread your resume.
Read through your resume multiple times to make sure everything is perfect. Proofread only when you're finished rewording or rewriting since changing something in a hurry is a sure way to introduce errors.
Check carefully for spelling, punctuation, and grammar, but don't trust spelling and grammar checkers. They won't catch Untied Stets, for example (United States).
Save your resume in multiple file formats.
Save your completed resume in your word processing app (Word, Pages, Open Office) plus PDF and RTF. Upload the copies to cloud storage and email them to yourself and/or save them on an external drive or CD to guard against device malfunction. If your laptop has a melt down during your job search, at least you have copies of your resume!
We hope these resume tips make your professional resume a winner. Check out our tips for a cover letter too, and remember you can find the latest entry-level website jobs right here at GradSiren.
And don't forget to register for free updates. You'll get complete information about the job search, interview process, and more. And share your thoughts and experience in the comments below!
Was this article helpful?
The information on this site is provided as a courtesy. GradSiren is not a career or legal advisor and does not guarantee job interviews or offers.