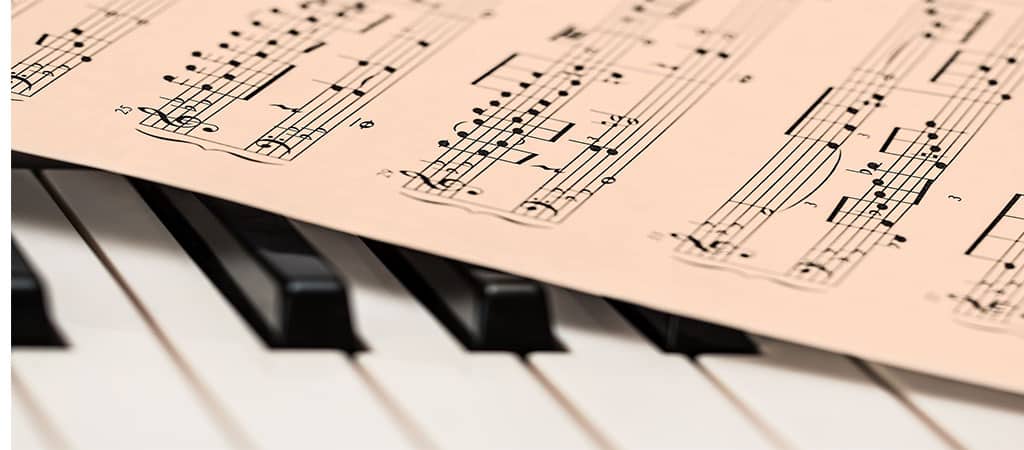 Six Tips to get into a Music Industry through Internships
Music Industry one of the fast-paced career firm in present job arena. So, if you want to be in music industry, it would be an appreciable decision. Well, there is a lot to learn about this music industry. While coming to the point, music internship is the astonishing way to gain experience before entering into the job market. As a music major, you know how important to gain professional experience as a student. In this article, we are giving you a brief view of Music Internships. Music Internships are helpful for those who are in a music-related career right from singers to musicians.

The first thing to remember is, in the music industry, you won't get a paid internship in the starting stages. Well, a few companies do offer a stipend for their interns. Music Internships have huge demand, even though it's not a paid internship you can't quickly get chances. Follow these tips to get into music industry without experience.

SIX Tips to break into Music Internships

For a successful landing of music internship, you need to start your preparations at early stages. Even though it's a non-paid internship, please don't take it as an easy job. Make it more responsibly, contribute your work for the extra yard in all possible ways. Let's get into it

Find your Areas of Interest

Make a list of your Dreamed Companies




Prepare a Rock on Resume




Collect all your references




Start Applying at Early Stages




Follow up



These are the steps you have to attain for a successful landing of internship in Music Industry. Continue the read to get better known in these working areas.

Find your Areas of Interest

The first thing you need to do is identify your areas of Interests. Of course, as a newbie, you're not able to choose your niche right now. GradSiren team has observed & placed this for you to gain some knowledge in choosing your niche




Typically, careers in music industry are fall to this category Marketing, Promotions, Publicity, A&R, Licensing Radio. Again, these main categories are sub-divided into multiple arenas. To get a clear understanding of each N every category visit this site Hypebot, which will help you more.
Make a list of your Dreamed Companies

Once you have chosen the areas of interest, the second point you need to consider is companies research. Well, you need to do much research for these companies, we all know a few big fame organizations like Warner Music, Sony, etc.

However, apart from those big firms, a lot of other companies also offers music internships. Prepare a good list those who're offering internships on your niche.



If you don't want to coordinate with organizations, then try some play bands, artistic rock bands, etc. Which will expand your internship chances, alternatively, you can find the music internships by following the link.

Prepare a nice & creative Resume

Next concentration point is a resume, which is the most important &crucial thing. So, preparation must be in a unique way. Prepare the resume by keeping these points in mind.

#1. Be concise with your preparation as an Intern your resume must be fitted with one page. So, prepare a one-page resume with effectiveness.
#2. Make it in an interesting way, be more attractive by including your hobbies, interests, personal traits, etc. Don't add words or sentences I Love Music, which doesn't make any sense. So try to avoid these.

Collect all your references

In any industry references that is so reliant on networks. It's not as surprises a good reference will help you to achieve what you want at early stages. Make sure that all your friends, elders, professors, relatives, well-wishers, etc. knows that you're looking for an Internship.




Ask a recommendation letter from any of old employee, professor, famous personality & more. Choose the persons those whose reference would be more useful for your current search.



Start Applying at Early Stages
Whatever the companies you have chosen are your dreamed companies make sure you make a proper planned application process. Most of the music companies don't give advertisements for their interns.

It would help if you searched individually by visiting their company web pages/cold calling, then ask them are there any intern vacancies are in their organization.

If yes, then apply with your previously prepared resume. For Fall Internships, applications might be closed. So, it's better to ask for summer internships.



Follow up
The better way to convey your interest in that company especially on your position is by sending a follow up mail. Even if you didn't attend for the interview, draft a follow-up mail in that mail mention your points how you fascinate about the job in that organization. Also, add a line you're seeking an opportunity to work with them. This follow-up mail speaks a lot also plays a major role to get your first internship.




If you got the chance for an interview but didn't receive any response after that? Then also draft a thank you mail & send with your work interest. Specify the interviewer name then mention a special thank you card, which will build a positive response.



These are some noteworthy six tips for a successful Music Internship. Want to get notified with the latest jobs in the music industry? Please Follow the link supplied here.
Was this article helpful?
The information on this site is provided as a courtesy. GradSiren is not a career or legal advisor and does not guarantee job interviews or offers.