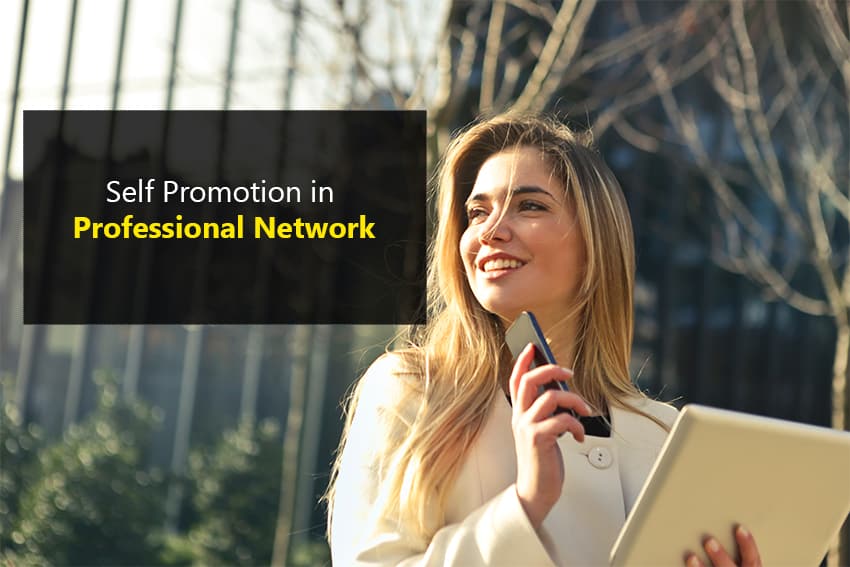 How to do Self Promotions in Professional Network for Successful Career
For a successful career, we all should do self-promotions. In the very beginning, we all develop our kind of professional network in our office. In this article, we are going to tell you how to do self promotions in professional network to achieve new heights in a career. Especially for entry level employees, the Self Promotion will be an add-on advantage to their professional growth. Read one of your articles Job Tips to rock your first Job
What is Self Promotion?
Self-promotion means marketing your skills & work capabilities in office. Here you're the one taking the initiative to promote your skills. By exposing the expertise skills, your professional network grows to the next level. This brings new career opportunities as well as placed in job positions.
How are self-promotions useful?
In career starts, most of the people need help to get their dream job role in a particular organization. However, seeking an opportunity for career growth is not a good idea. Instead of that, reconnecting your contacts & let them know you're actively looking specific position or seeking for a particular job.
While coming to the next point, marketing your skills or expertise in a professional network will be more advantageous. But to achieve those in a career what you do is a question. Specifically, which skills can you conclusively show up in Self Promotion? For this query the answer is simple, showcase your expertise, work history, capabilities.
What should I do for Self Promotions in Professional Network?
So, you guys aware on self-promotion. How it is useful & what skills do you show up, etc. here you can learn what to do self-promotions. Yes, a bit confused! But the way you promote yourself really matters. You can encourage inside & outside the office. In the below-mentioned points,l you can promote those two ways.
Develop a Blog/Website on your professional Interest
Create a blog/website to showcase your professional interest. A blog is the best as well as an easy way to show your expertise. Create contact list those who have similar professional interest.
A website also a great idea to showcase your work portfolio. Get an URL then link this site to your blog. With this, you can navigate those professional contacts into your website.
Also, try to connect these with social profiles. With this, you can generate more professional contacts. Right next to the second point navigate all those people to your website to show your work expertise.
Discussion Boards
Another way to show up your interest in office is discussion boards, conference rooms, meeting chambers. As an entry level employee, you need to work with a team.
The questions what you have noticed in your work discuss with them in regular team meetings. The kind of subject questions shares your work interest which will help you achieve new heights.
Try to share your opinions on that particular work like up's & downs on dealing the project on discussion board. By asking a question/sharing the knowledge, you can get benefits with two ways either you can find answers/get appreciations on sharing.
This is how you do Self Promotions in Professional Network. These are the things that manage by people to develop their professional network in this virtual world. In this article, we covered a few points. If you think anything to add for better promotions? Share them in the comment box. Also, read how to be productive at work? this will help you more in your first job.
Was this article helpful?
The information on this site is provided as a courtesy. GradSiren is not a career or legal advisor and does not guarantee job interviews or offers.