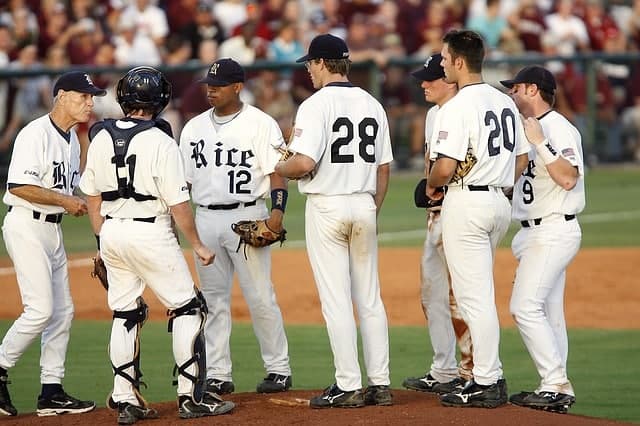 Know about In-Demand Sports Management Jobs
Are you a sports lover? Looking to know about in-demand sports management jobs? Building a successful sports career without being an athlete is your dream? This is for you. Well! You need not always have to be an athlete to start a career in sports. Yes! Sport players might be the key appearance of a game, yet there are many allied areas of sports management careers that play a key role in the sports arena. Behind every game, an expert team works proficiently & seamlessly only so by this team effort that a game might be won very often. Right from administration to event management a wide range of sports management jobs are available in this sector that can appeal to the Sports lovers & entry-level job seekers with a plethora of opportunities and an eventful career.
The athletics and sports jobs are a good career choice for all those who have fundamental skills. From the past ten years, sports management jobs are the most sought-out careers. Additionally, you need to pursue a degree in sports management to start a sports career. Furthermore, with this degree, you may also start out a career in healthcare, business, management, marketing, branding, law, & more even. Continue your read to know more about Sports Management Career options & also most-in-demand sports management jobs currently available in the job market.
Top Five Sports Management Jobs to pursue
Sports management degree offers viable career opportunities for graduates at various levels. All those careers offer their own kind of additional benefits apart from salary. Here are some best sports management jobs for sports management majors. The core areas of sports jobs functionality would be like , sports events,professional sports,sports team management,business development,management professionals for sports ,customer service,sports general managers,sports medicine & other aspects of sports in united states to work in sports as USA being an avid sports enthusiast community largely . However there are a few generic areas of sports jobs that are in high demand that we would see now .
Athletic Administrator
Sports Marketing Manager
Athletic Facility Director
Sports Financial Analyst
Corporate partnership coordinator
All these jobs are completely related to the sports industry with a unique identity of their own. Know more about these jobs here below.    
Athletic Administrator
In sports organizations, athletic administrators are a major decision makers. They are the decision makers for every team, franchisee, sports club, etc. Their main responsibility is supervising the whole team in terms of players hiring, firing, performance, team regulations, facilities, etc. 
To become an athletic administrator a bachelor's degree in physical education is ideally required. But recruiters prefer a person who has a master's degree in sports management as a domain experience.
Athletic Administrator median annual wages would be around $1,05,247 – $1,34,430/A. In addition to annual wages, you can expect a good lifestyle & satisfying career with this job. Want to start your career with this athletic administrator job? Explore the latest entry level job opportunities in this areas of Sports Management.
Sports Marketing Manager
Marketing people work in almost all industries, sports sectors is more so not an exclusion from this area. Sports marketing manager main responsibility is creating buzz/branding to their team/franchise may be some of their activities. These people play a key role in marketing and promotions. By creating or generating a public interest on their team they improvise their sales & organization's fame.
Getting expertise knowledge on digital & traditional marketing platforms is an added advantage to start a successful career in a sports arena. The master's degree in sports marketing & management is preferable for this position.
The entry level sports marketing professional's earning would be around $55,000 to $63,000/A. The top-level sports marketing manager earns $123,000 to $145,000/A. The career opportunities are expected to grow 34% for these sports marketing managers.
Sport Financial Analyst
Yes, sport financial analyst position also is one of the most in-demand as well as high paying career. Like other businesses, sports industry also would be seeking good profits with their team or franchise. Sport financial analyst's main responsibility is analyzing the capital funds & expenditures. With that evaluation, they generate some reports to maximize the revenue.
A master's degree in finance is good enough for these positions. The career opportunities are projected to grow 22% for the coming years. Find the entry level to senior level sport financial analyst jobs by following this link.
The entry level sport financial analyst earns $50,779 to $53,440/A. the senior level earnings would be like $150,390.1 to $ 2,00,840/A. These reports say that sport financial analyst earns more than a normal financial analyst.   
Athletic Facility Director
Athletic facility director is the one who is responsible for ensuring the quality of the athletic venue. These people work in facilitating the venue preparations for almost of all games like football fields to boxing rings. An athletic director works very hard in terms of facility maintenance which includes planning, coordinating, supervising. In addition to this, their role also involves in ticket distribution, entrance, gate passes, etc.
The annual wages for entry levels would be like $49,269 to $54,480 & senior level employee's earnings are like $122,762 to $152,246. The career opportunities are projected to grow at 28% in the coming years.
To become an athletic facility director a bachelor's degree in sports management is good to have however relevant experience and practical knowledge is an add-on advantage. But to achieve executive director roles a master's degree in sports management/MBA is required.
Are you a sports management graduate? Check out these latest entry level athletic jobs to start your career.
Corporate Partnership Co-Ordinator
Corporate partnership coordinator develops sports organization relationships with corporate companies. Basically, their job role involves in improvising their team branding in corporate level circles. They develop new partnerships, manages previous relations, generate agreements, etc. Importantly a Corporate Partnership Co-Coordinator sole responsibility is ensuring the proper execution of mutual benefits.
To be a successful corporate partnership coordinator, good & effective communications skills are necessary. Also, a master degree in business management/public relations/sports management is preferable.
Statistics say that the career opportunities are projected to grow by 27% for the next ten years. Which is a growing trend in the faster areas as mentioned, with an above average rate. The planned average annual wages for these people in USA is around $82,110 – $1,02,340/A.
Do you think these sports management jobs match up with your career requirements? Improvise your skills then start your walk with internship footprints. By clicking this link, you can explore the latest sports internships. 
Was this article helpful?
The information on this site is provided as a courtesy. GradSiren is not a career or legal advisor and does not guarantee job interviews or offers.