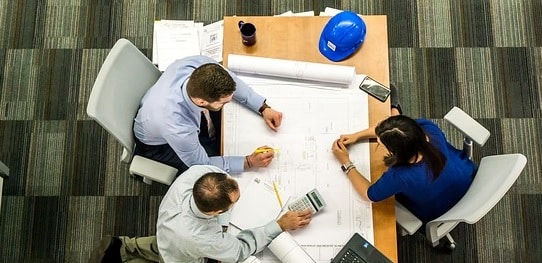 Interview Mood Altering Questions To Ease Context
Interviews are essential piece of  any candidate recruitment process. As we all know that  they are greatly  about the concern of getting the most quality human resource on board for organizations . At the same time on the flip side of the scenario , Interviews are equally imperative for a candidate as they help the applicant in anchoring a coveted employment of their lifetime sometimes they might also be a career path changing open door. The thing is that by virtue of these impending reasons interviews could sometimes turn into stressful situations . So clearly the interviews are regularly strained and energized in inclinations, articulations, talks amid the procedure. Yet, it is similarly vital with respect to the candidate to ensure that the Applicant is in best of his state of mind and disposition to release this procedure in a useful way. So here we attempt to set up together probably the best state of mind modifying strategies to ensure that the interviews are comprehensively positive and commonly welcoming .
From an Interviewee perspective , interview conversations could be navigated with ease if these ques of questions are picked up for answering . Though interviewer decides to choose his choice of questions , the catch is sometimes it is our nack to get them ask certain questions , or at least create a context for interviewers to ask some mood altering questions the following are  some good examples.
What is your favorite holiday destination?
A purely non contextual question, to any interview setup and is a sure shot relief point for those who would like to make the interview a better place. This question would make the overall mood of the interview towards a happy holiday mood. As such mood altering questions send a positive message to the interviewer that it is not a question grilling session but a healthy dialogue. This non hostile relation could in fact bring in more abilities of the interviewer output.
Context of Food & cuisine ?
Who wouldn't be inclined towards food ? If asked something about food many would greatly incline to answer them with much ease and passion . Food & cuisine based questions perhaps are one of the most universally positive conversation queues & question and a are also a good ice breakers during those times of the interview when you might feel the interviewee is a little nervous , would be off-beat questions like this . By asking this question the candidate would be in a mode of liter wane mood and will try to be cool when it comes to answering the next upcoming technical questions. Also, Food choices often reflect the individuals taste and ideology in responding to a question at personal strata, showing how comfortable they are in terms of attitude in professional environments.
As a kid what was your dream career ?
There is a peter-pan in all of us . A kid that never grows up . The childhood is the most fantasy full and beautiful world for everyone . So everyone would greatly connect to a context of childhood memoires if brought up as context . This is a very typical and crucial question disguised in the form an easy going one. As such this question is several times important in deciding the basic aptitude of the individual, their core interests, aspirations, dreams, career paths all at one go. By asking an interviewee about what they wanted to become being a child also gives us their thought flow on career consistence, passion for the interest of the subject and so on in a sublimely manner .
What is the most embarrassing moment if ever faced & how did you handle it ?
By this question the interviewer is positioning a crucial psych metric topic to understand the interviewee capacity of Problem Solving, Situational Intelligence, Social Management abilities, Team Management and behavior all at one go. The typical response for this scenario based question would also place an important interview observation without much agitating a tensing the interviewee mood. So mostly the responses are constructive and genuine.
If you get a 10 Million in hand right now ? What would be your next step?
The money matters! Something that says a lot about an individual, habits, priorities, personal traits, behavior and also about their value sets. So though a crucial area of question with huge value tag, this is an easy going mode of asking it in this manner. This gives a clear view about the interviewee but not bring down his/her mood verve and so would give an optimal response reflex in any interview situation .
Was this article helpful?
The information on this site is provided as a courtesy. GradSiren is not a career or legal advisor and does not guarantee job interviews or offers.