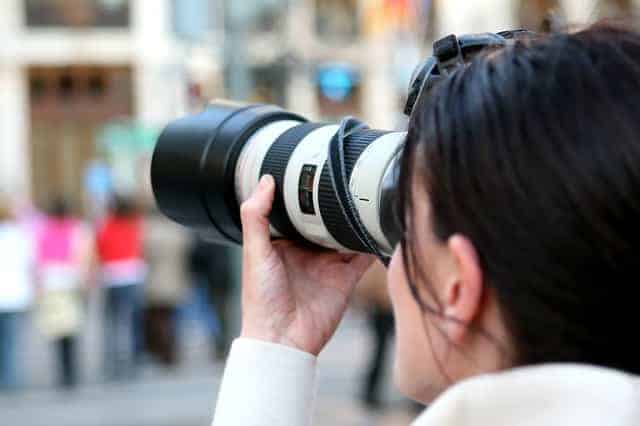 Internships in Journalism & Strategies for Career in Media
In this competitive & focused world, pursuing Internships in Journalism & Strategies for career in media could be an extraordinary way to land into a successful media career. That might also gratify both your creative& job inspirational needs well. When compared to other freelancing work models in media, like investigative journalism, permalancing, freelancing journalist,guest-blogger, forum contributor, pod caster approaches, pursuing a full-time Job in journalism through proper internships are a good way in planning your career ways. Working in a real work environment & with real-time employees like writers, editors, journalists, etc. It is an invaluable knowledge contribution to any intern in journalism. Which is also an equally rewarding experience for all those who want to build a career in Journalism.
After a thorough research GradSiren could sort out around seven best journalism internships for the coming 2019. The list includes right from National media channels to small-scale news channels. However, it is important that most of all these internships place their deadline for applications usually before winter.
2019's Best Journalism Internships:
The growing industry welcomes upcoming & talented people with great benefits. But this fast-paced media industry always requires hard-workers with a bit of smartness,critical-thinking, adventurous traits. If you're that curious professional to start your news career, these firms are the best fit for you.
1.  NPR
2.  CNN
3.  The Nation
4.  Chicago Magazine
5.  American Press
6.  Slate
7.  The Gazette
These are from the top company list that is currently offering the best journalism internships for the onset of 2019. Continue the read for all their internship details,
NPR – National Public Radio (NPR) is the USA based non-profit media organization. This largest radio medium organization distributes news, cultural activities & more through public radio stations. In USA NPR has 1000+ public radio stations. The organization offers a wide range of paid Internship programs for journalism students. From the beginning day, they use to involve in daily operations. These people welcome smart & innovative individuals. Are you a journalism student with equipped all these qualities? These NPR internships are for you, follow the link to apply.
CNN – Another top media channel in USA is Cable News Network (CNN).This pioneering US news channel owned by Turner Broadcasting System offer swell-structured internship programs for journalism graduates. It is recorded as the first news channel in USA with 24 hours news broadcasting. This largest news network offers tremendous internship opportunities for college students also. Want to be an Intern at CNN? Follow the link to explore the CNN internships.
The Nation – The Nation is a well-known weekly magazine in USA. The magazine covers various news areas like political news, cultural news, another allied fields. In addition to this which also conducts opinion polls& review pole survey for analysis. The oldest magazine is the large circulated weekly magazine in USA. With the collaboration of The Nation's Institute, this magazine designed an internship program for journalism majors.From the beginners the magazine allows students to learn various things on a daily basis, the most exciting part is, they offer a stipend for these Internships. Get more detailed information about the Nation internship programs by following this link.
Chicago Magazine – Chicago is the US-based magazine publishing company operates by the name of Tribune publishing. The periodical magazine releases its new edition on a monthly basis. Chicago Magazine covers a wide range of areas like lifestyle, travel, food, restaurants, fashion, etc. The well-established organization encourages new talents with their paid Internship programs. The only trait you required is creativeness, follow the link & apply for 2019 Chicago internship program.  
American Press Institute – One of the renowned non-profit organizations in USA is American Press Institute. The organization's main aim is to encourage the new developments in media (news channels). They conduct research & analyze then give reports on audience engagement, growing revenue, circulation improvements, etc. For this, they train students then create tools to generate the reports. The largest institute provides vivid paid internship opportunities for students. Follow the link to get more detailed information about API Internships. 
Slate – The renowned multimedia digital publishing company in USA is established in 2008. The Slate group of publishing is founded by Mr. Donald Graham. The organization publishes its insights in two languages which are English & French. The firm mainly focused on politics, technology, business, culture, and event-related topics. For their hard work in the respective areas of media, they recently received national magazine award for general excellence online. The digital publishing entity wants to create more curiosity for their readers, for this, they encourage student talents by providing the internship. The slate company offers internships by the name of Slate Summer Internships. 
The Gazette – Gazette is a newspaper publishing company established in 1872. The Pulitzer Prize-winning newspaper Gazette plays a vital role in covering the news of Colorado Springs. The Gazette keeps on impacting the market's uniqueness as one of the country's most desired destinations to live & work. The English & French language publishing entity offers paid & non-paid internships for undergraduates. To be an Intern in The Gazette is your dream? Full-fill this by following the link.
These are some of the potential media internship firms that offer best journalism internships for 2019 as observed by the media fraternity interns of internships & entry-level positions. Apart from these other publishing companies & news channels too offers a range of internships with a reasonable stipend. Inquisitive to discover them all at one place?
Please follow the link to get all the latest journalism internship updates from across the nation to your mail box today. Cheers!!!
Was this article helpful?
The information on this site is provided as a courtesy. GradSiren is not a career or legal advisor and does not guarantee job interviews or offers.