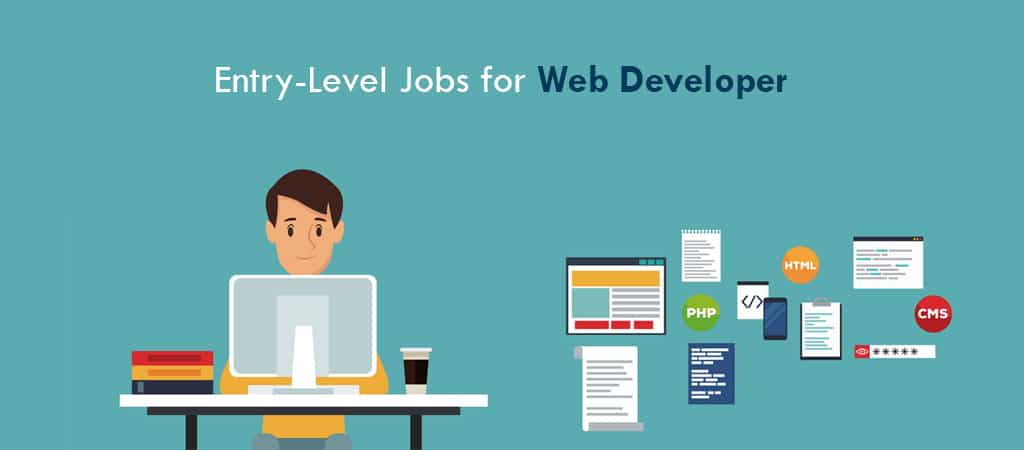 Entry-level Job Tips for Web Developers
Are you a new and/or inexperienced college graduate looking for your first serious job? Finding your first job in web design shouldn't be complicated, but many jobs require some sort of experience. That's why we focus on entry-level opportunities. We've collected tips from hiring experts to help you find your dream job with the least amount of hassle.
Finding Opportunities
The first thing you need to do is decide on a location. Are you looking for a job close to home? If so, start learning about career opportunities you like in your own area. If you can relocate, choose a few potential towns or cities and broaden your search.
Next, choose jobs that fit your schedule. Most jobs require you to work Monday through Friday during regular business hours. But some require working on weekends, in the evenings, or even at night. Don't limit yourself. Even if you're looking for full-time employment, you might want to take additional classes to develop your technical skills. And if you're setting up your own web development business later on, working odd hours right now might make sense.
Remember, even though this might be your first job, you already have skills like HTML and CSS. And web development is your passion, so make a list of all the experiences and skills you have to boost your confidence and get you ready to talk with recruiters and managers.
Perhaps you're not ready to apply yet. Search job portals anyway to find web developer job opportunities. Check to see what skills they require, like HTML, CSS, and JavaScript. Explore the types of jobs available. Are you interested in an open source project? Do you want to learn to code or develop problem-solving skills? Take things step by step and gain experience by volunteering your time as you search for a job.
Browse entry-level web developer jobs with one of the best job search portals you can find.
Resume Preparation
Picture this. A company just posted a fabulous entry-level web development opportunity that's perfect for you. It's your dream job, and you're sure you'll get hired. No problem. Without a second thought, you apply immediately. The days go by, and you don't hear from anyone. Eventually, the job posting disappears. What went wrong? Why didn't you get the job?
Chances are you didn't present yourself, your skills, and your experience in the best possible way.
The most important thing you need is a professional resume. Remember, your resume is how you persuade someone to take you seriously as a good job candidate. Just imagine how important it is to recruiters and managers when they have hundreds of other resumes to go through. To get an interview, your resume has to stand out.
Be sure to prepare a professional resume that features the coursework, experience, and skills that match the job description. Ask knowledgeable friends or relatives to look it over and give you suggestions. You can even hire an expert resume writer and career advisor to help you. No matter how you do it, though, make sure you've put in your best effort, and be sure to check spelling! Remember, your resume represents you and the work you'll do for a company, so now's the time to make a great impression. If your resume looks good, you look good, and you'll increase your chances of getting an interview.
But before you prepare your resume, read Which Resume Gets Read by Recruiters? This article will help you write a great resume with all the key points you need.
Applying for Jobs
When your resume is ready, it's time to apply for your dream job at the company you've had your eye on.
First, make a list of the jobs that you believe suit you and your needs best. Then check the requirements, skill sets, certifications, age limits, and so on before choosing jobs you think you'll like.
Apply with a professional, eye-catching cover letter. Have you looked into the best way to prepare a cover letter for entry-level jobs? This will help you a lot.
And don't forget: customize your resume and cover letters for each job you're applying for. This is smart because no two jobs are the same, plus keywords in job descriptions may vary.
Most recruiters select resumes based on keywords, so make sure to apply for jobs with customized resumes.
Effective Interviews
Finally, you get a call from your dream company for an interview. Go ahead and get excited! But this is the most significant phase of a job search, and you'll want to do some work.
Be sure to research the company and learn about its history, work culture, and work processes. Still interested? Remember, you have to choose carefully since you don't want to start a job you won't like.
Most companies go through a specific selection process to hire a candidate for their company.
For example, Amazon follows three rounds of interviews, which include a written exam, a technical round, and a human resources interview. To get a clear idea about their interview process, read about Amazon's new selection process.
In an interview, the hardest part for many is the technical round. So it's a good idea to prepare by studying the company beforehand and then asking questions during the first round of your interview.
An entry-level job as a web developer can open doors to a wonderful career. We hope these tips will help you land your desired position. Search similar entry-level jobs and internship opportunities and apply with just a click.
Was this article helpful?
The information on this site is provided as a courtesy. GradSiren is not a career or legal advisor and does not guarantee job interviews or offers.